Again, thank you for following my trip across the Chubu region, Hokkaido and Tokyo. In this post I compiled the whole travel log series and also list some additional resources.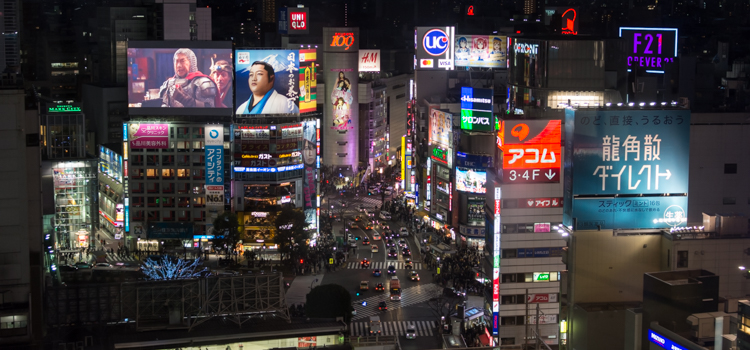 List of all articles
In a total of 16 articles you can read how I planned the journey and the complete travel log.
Itinerary – Visiting Japan in Winter
Itinerary Update
Day 1: Arrival, Shibuya and Nakano
Day 2: Comiket, Odaiba and Shopping
Day 3: Comiket and Shopping again
Days 4/5: Skiing in Niseko
Days 6/7: Hirafu and Sapporo
Day 8: Kusatsu Onsen
Day 9: Kusatsu and Nagano
Day 10: Snow Monkeys and Matsumoto
Day 11: Kanazawa
Day 12: Kaga Onsen
Day 13: Toyama and Takayama
Day 14: Ainokura and Shirakawago
Days 14 & 15: Hida, Takayama and back to Tokyo
Days 16 & 17: Tokyo and Departure
Map
This map shows the places I visited and the route I took.
Picture Gallery and Slideshow
As always you can find all pictures I used for the blog in the gallery. This time I also created a slideshow with even more pictures.
Japan in snow
Two weeks after my departure, in late January, it began snowing in Tokyo. The capital is not blessed with snow most of the year, so there is a lot of excitement when it finally came down.
雪の東京タワー美し過ぎた速報◎
本当に、素敵な雪だった…
♯東京タワー
♯雪 pic.twitter.com/JG7J8DYniG

— ケイスケタケダ (@k_sk85) January 22, 2018
雪降る東京駅#東京駅 #photography pic.twitter.com/s7UNLqZy2L

— you (@you_photrip) January 22, 2018
現在の秋葉原の様子です#雪 #akiba pic.twitter.com/dXpnDby6Iu

— あぎ㌧@未難66 (@ttn_agiton) January 22, 2018