If you think about Japan in Summer, isn't fireworks the first thing that comes to mind?
In 2022 most fireworks events were canceled because of pandemic-related concerns. All fireworks? No, one event was scheduled to be held and it even happened to be one in the Kansai area. The Yodogawa Fireworks Festival (Yodohanabi) has been started in1989 and grew to be the biggest in the Kansai area. It is launched on the Yodogawa river north of Umeda station and invites tens of thousands of people to watch every year.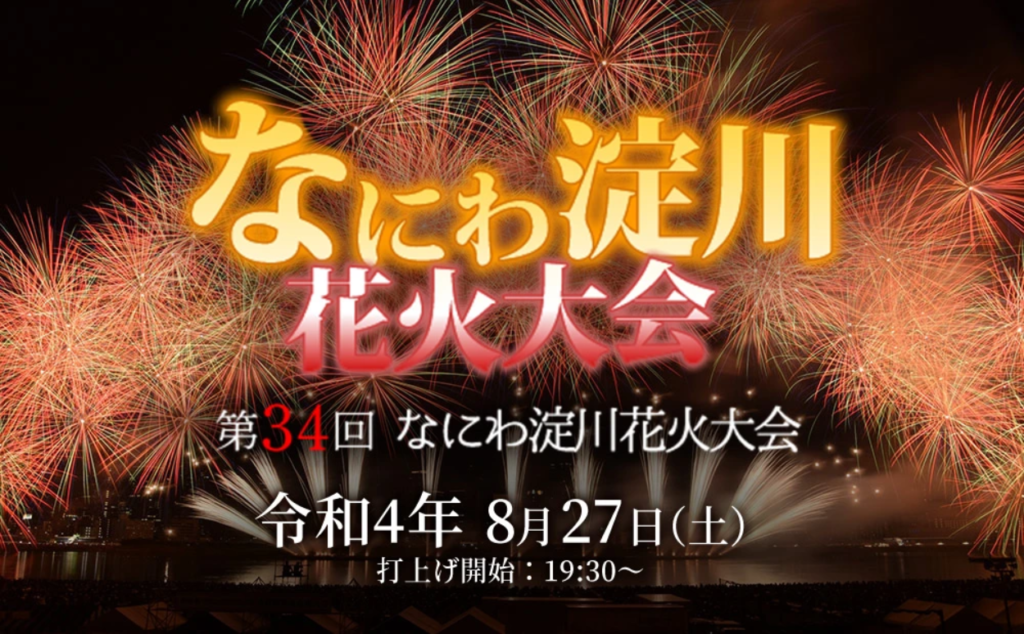 Two months ahead of the event there was a presale for reserved seats with an excellent view directly at the riverbed. While they were pricy, I was happy I bought one since I could enjoy the long fireworks in a comfortable way. On the day of the presale I barely managed to buy a ticket before they sold out within minutes.
Fast forward to end of August. It was a fairly long walk from the station to the riverbank but just following the crowds made it easy to find the venue. On the way I saw many residents who camped on sports grounds and parks to watch the fireworks from afar.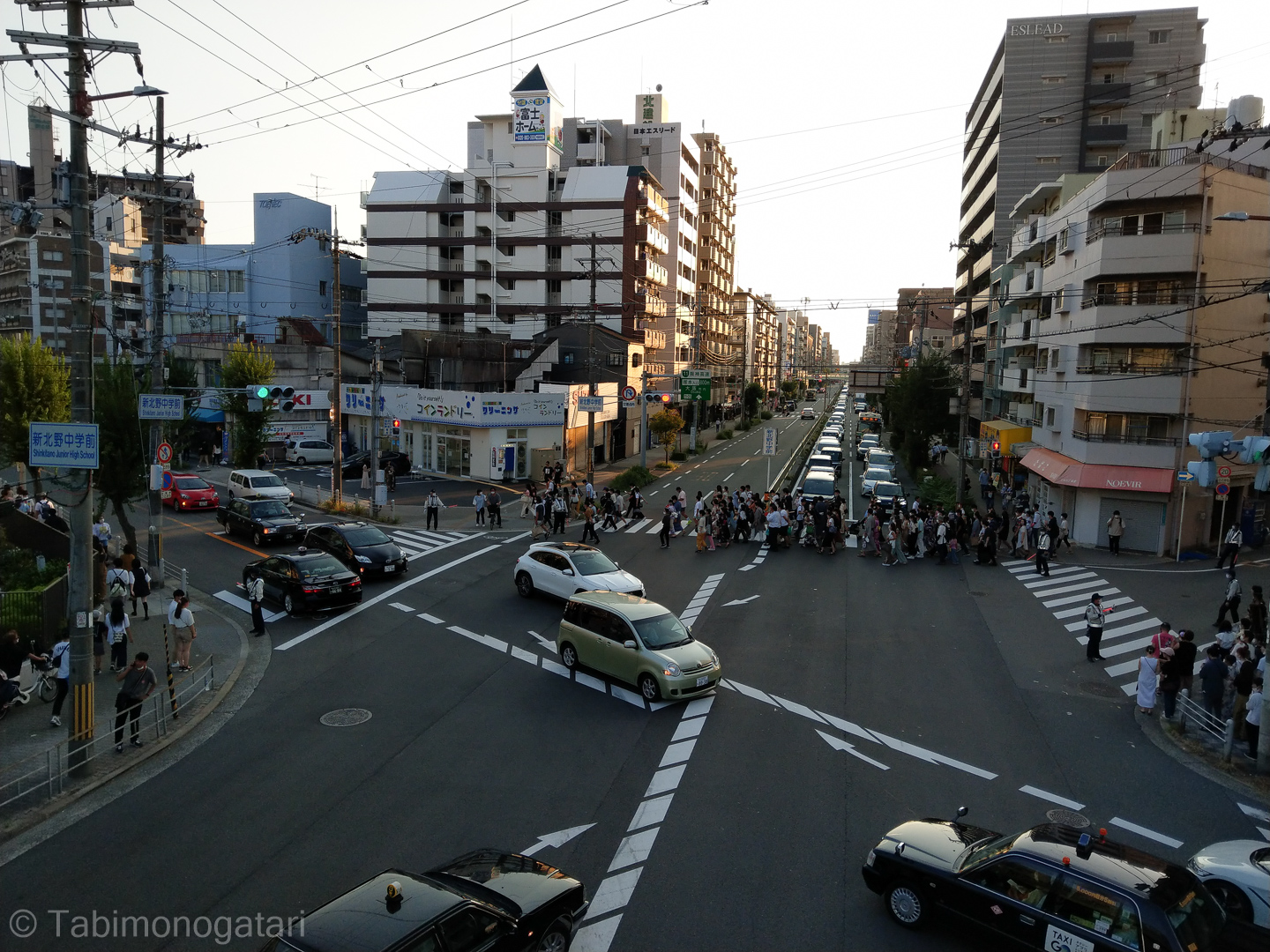 Only when I arrived, I realized how big the event was. It felt like over 10000 people were present. Seeing how busy it was in the paid seating area, I could only imagine how it was like in the public areas.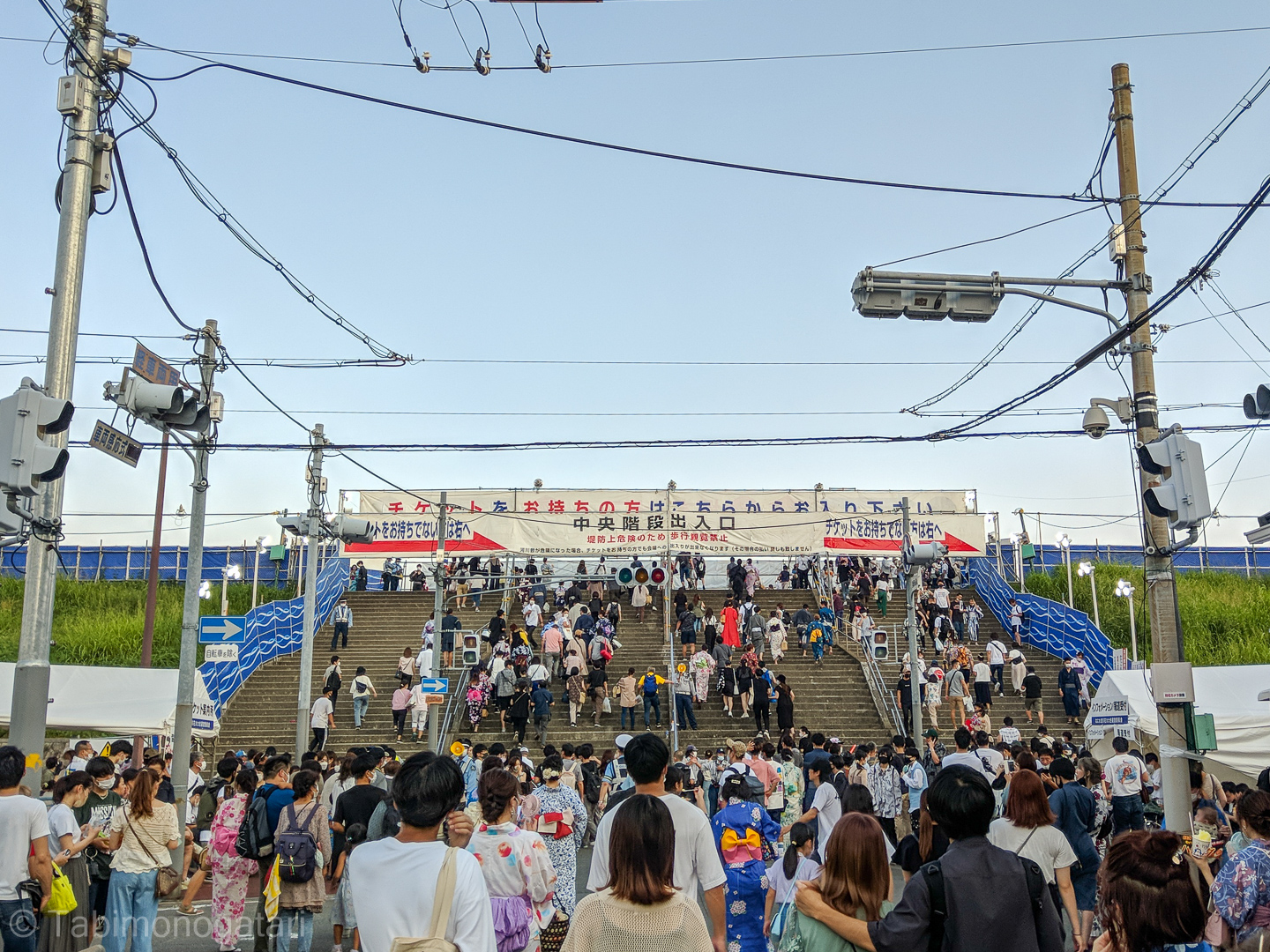 Once I found a seat (directly next to the water), I enjoyed my complimentary bento box. Afterwards we eagerly waited for night to fall. At 19:30 the show began.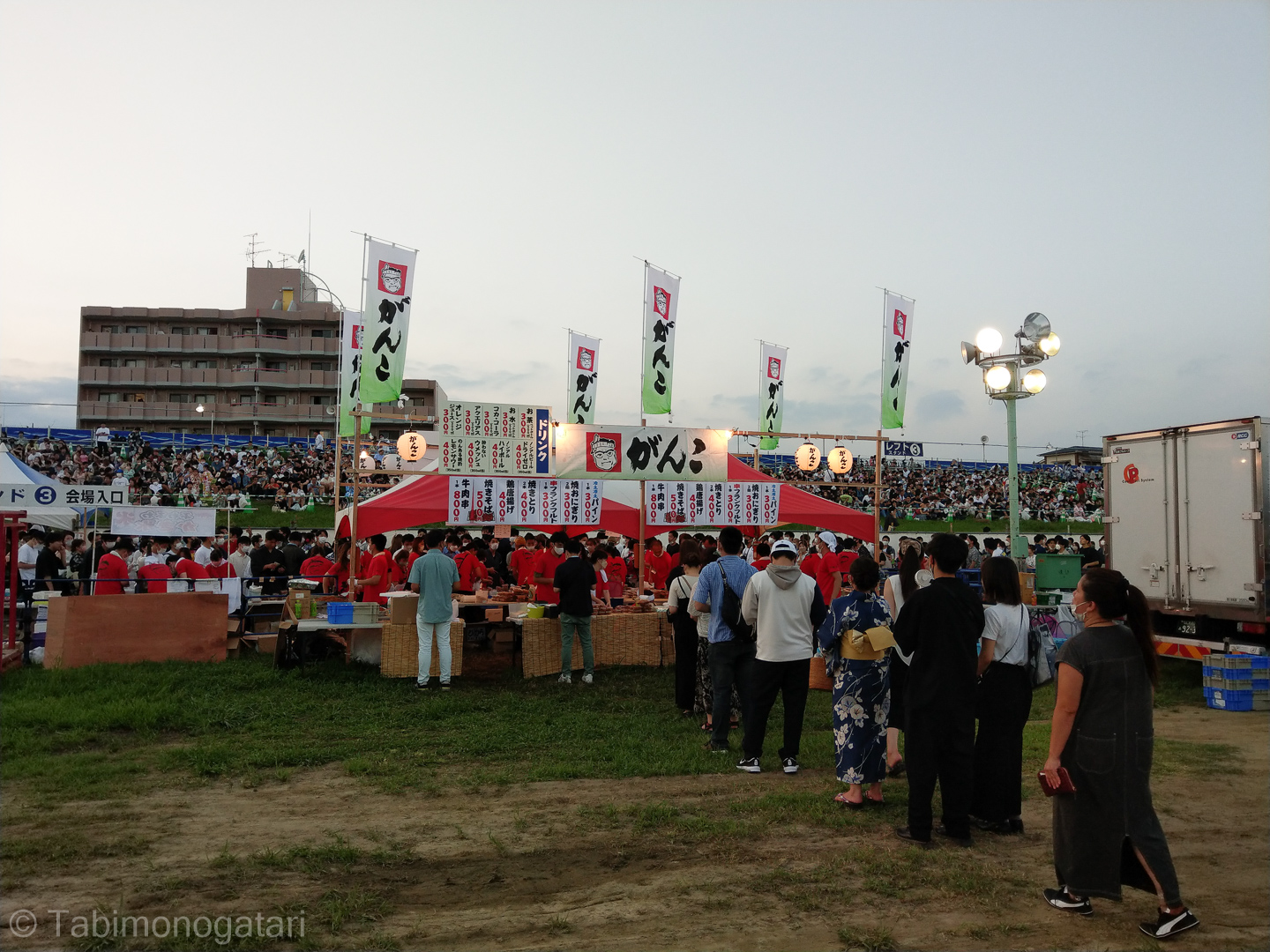 The fireworks show was the most extravagant one I ever seen. Five different pyrotechnicians showed their best works, coordinating colors, sounds and shapes. The whole performance took place over 60 minutes, with accompanying classical (Gioachino Rossini. Edward Elgar) and modern (Yoasobi, ONE OK ROCK, Mr.Children) music.
As soon as it finished people started to rush out but I took it easy to avoid the crowds. While sitting and chatting with my neighbors who also stayed behind, I suddenly felt a sensation on my knee. When I looked, I found this crab.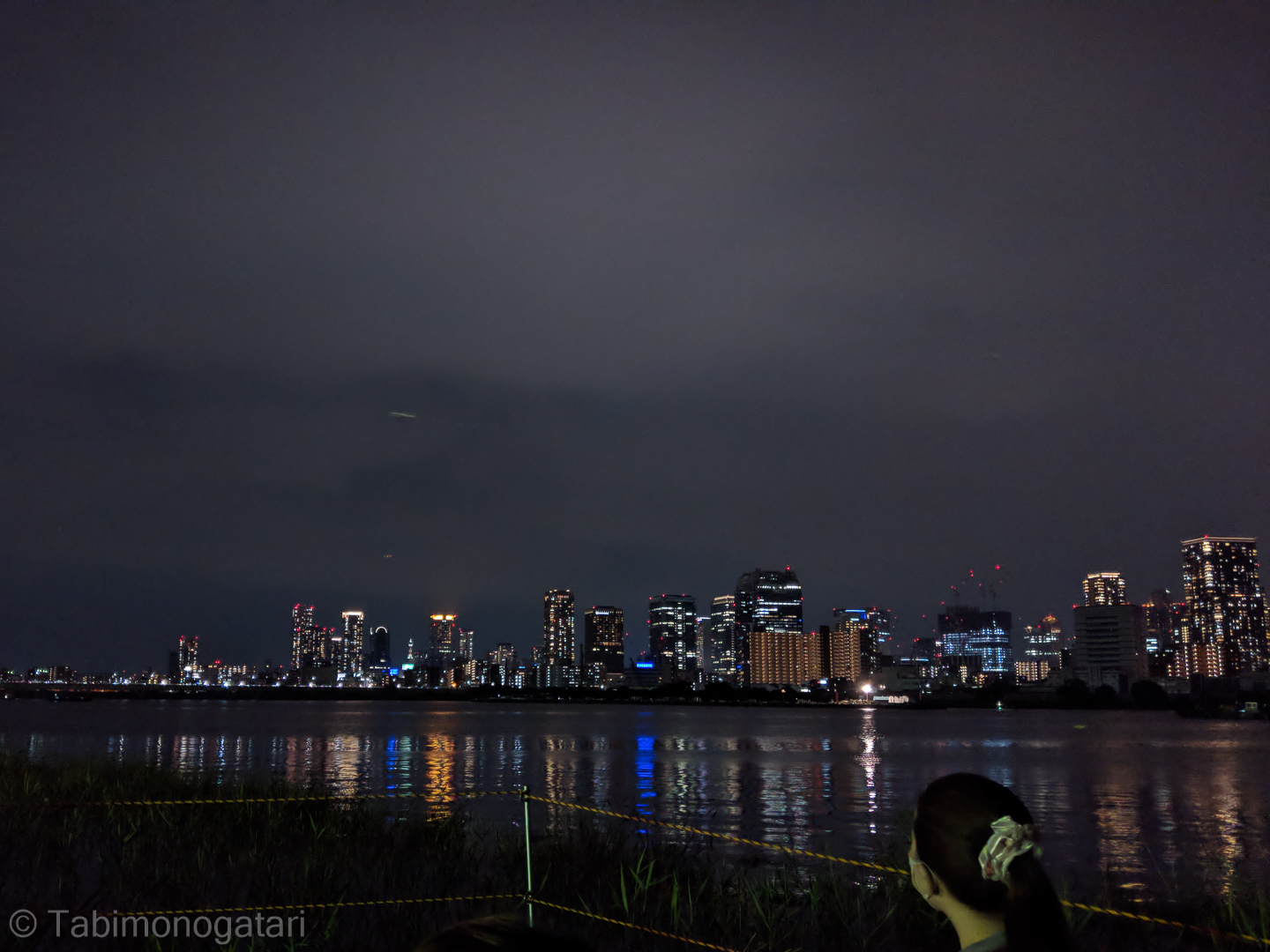 In the end, I was really happy I went to the Yodohanabi fireworks display. Hopefully from next year more public fireworks will be held again. If you are interested in attending, make sure to mark the starting date of the presale in your calendar — it was July 1 this year. The tickets sold out within minutes.
The whole show:
Yodogawa Fireworks Festival