Kyoto's biggest festival is back after two years of hiatus. For the first time, I could experience the festival in its entirety from within Kyoto. This is be the first article of a short series about the festival.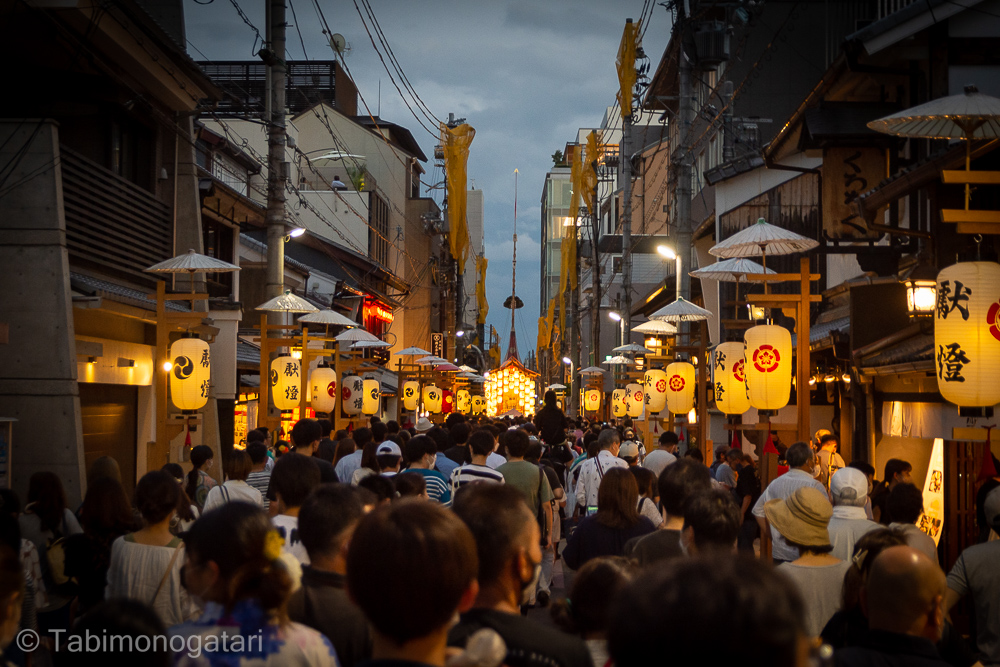 Gion Matsuri has an over 1000 year history. It was first carried out in 869 as a religious festival to appease the gods while a pandemic was plaguing Kyoto. Over time, the festival developed into one of the biggest summer festivals in Japan.
The festival famously takes place over the whole month of July, although the main events are clustered in two weeks around the mid of the month. The celebrations are defined by the saki matsuri (early festival) and the ato matsuri (late festival).
Today's post is about the festivities leading up to the saki matsuri yamaboko parade, the yoi(yoiyoi)yama.
Everything centers around the large wooden floats, called hoko or yama depending on the type. Within three days (July 12-14 2022) the local communities construct the festival floats with considerable height and weight using wood and ropes, no nails or screws required. Following the building, the decorated floats are exhibited in small streets in the Karasuma Shijo area for three days. These days are called yoiyoiyoiyama, yoiyoiyama and yoiyama. On Sunday the finished hoko and yama parade through the streets of central Kyoto in a U shape from Shijo Karasuma until Karasuma Oike (look forward to a future post about this).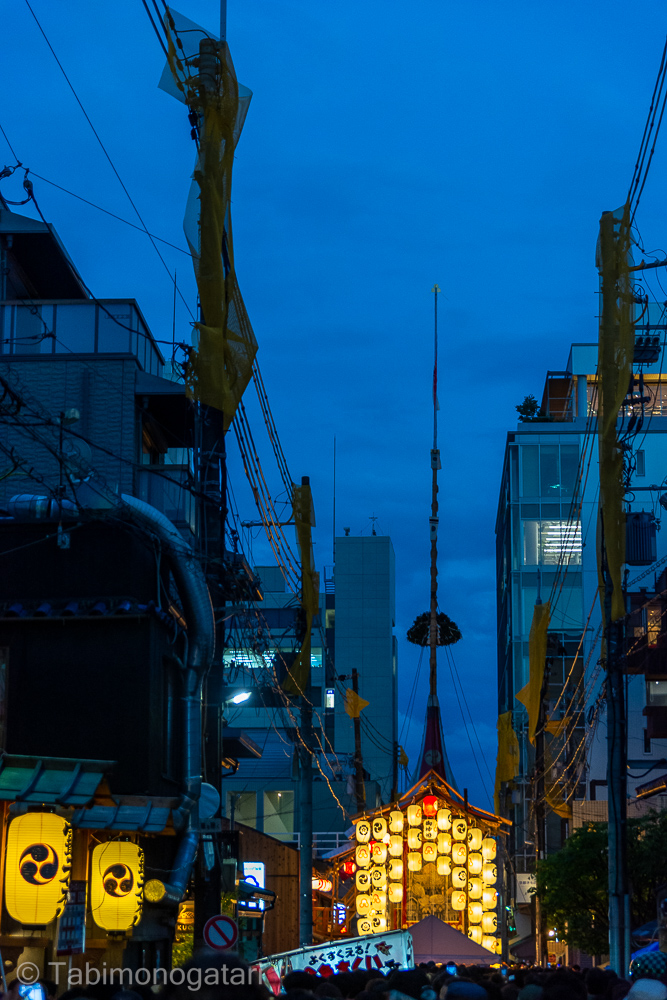 Every float is different and has a long history. For instance, around the 16th century merchants imported items from the Silk Road which can be seen on some floats up to now. During yoiyama explanation signs are placed next to the floats, giving insight on the history of each float.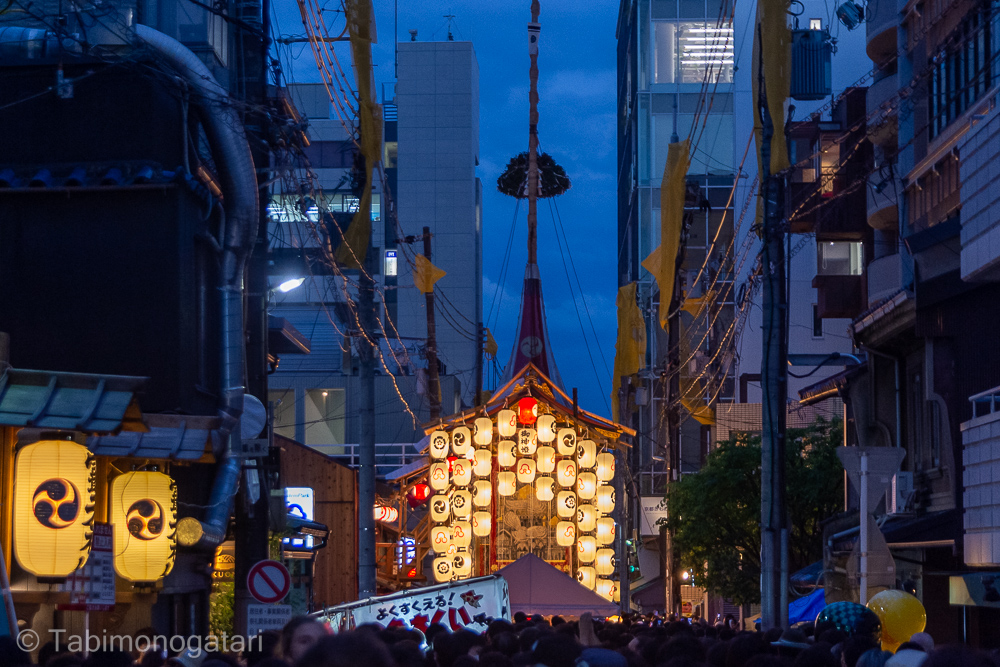 In the evening, the floats are illuminated and on some of them musicians on top of the floats play their flutes (noukan), drums (taiko) and bells (surigane). In the whole area food stalls (yatai) sell typical matsuri fare, including yakisoba, hashimaki, kakigōri, and many other things.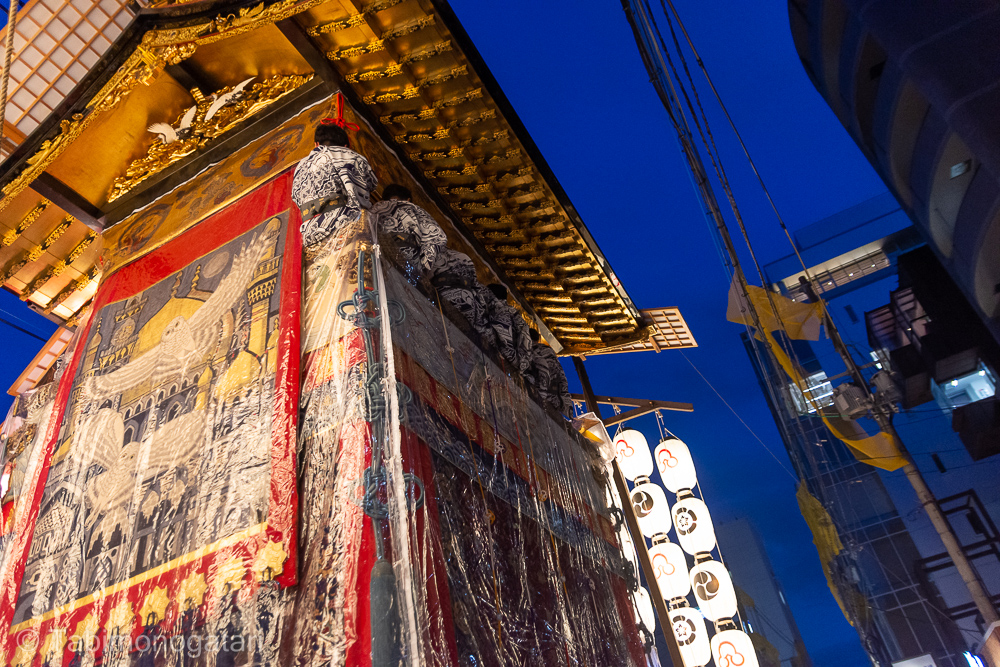 In addition, some former merchant families open their backyards in that time to showcase rare possessions of art and craft.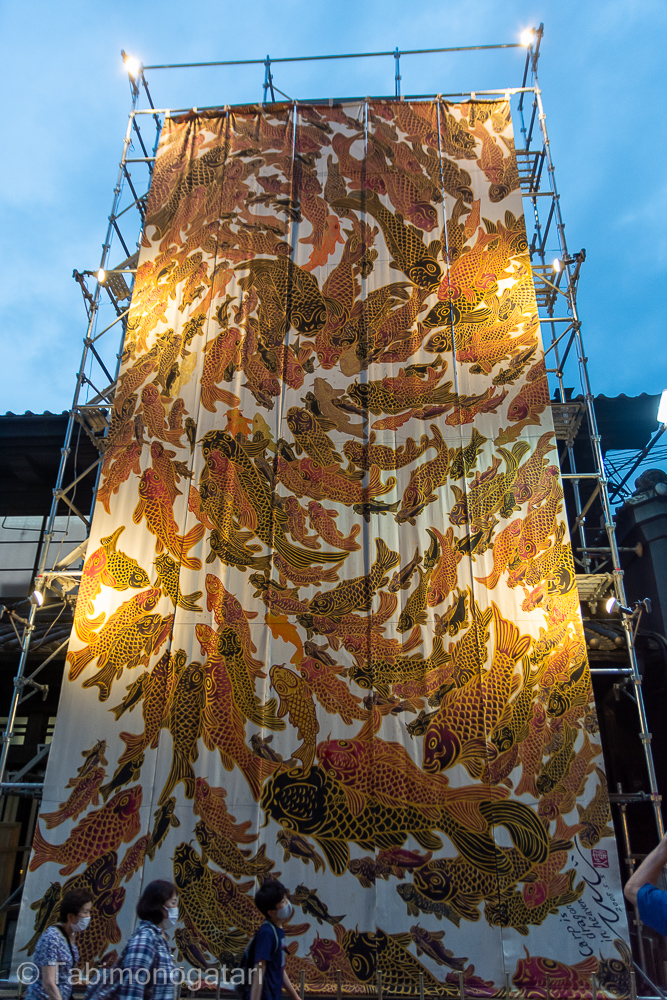 On the night of yoiyoiyama and yoiyama (Thursday and Friday evening) the big Karasuma and Shijo streets turned into a pedestrian zone filled with food stalls. I have not seen so many people in one place for a long time. I came by on all three evenings and saw how it became busier every day.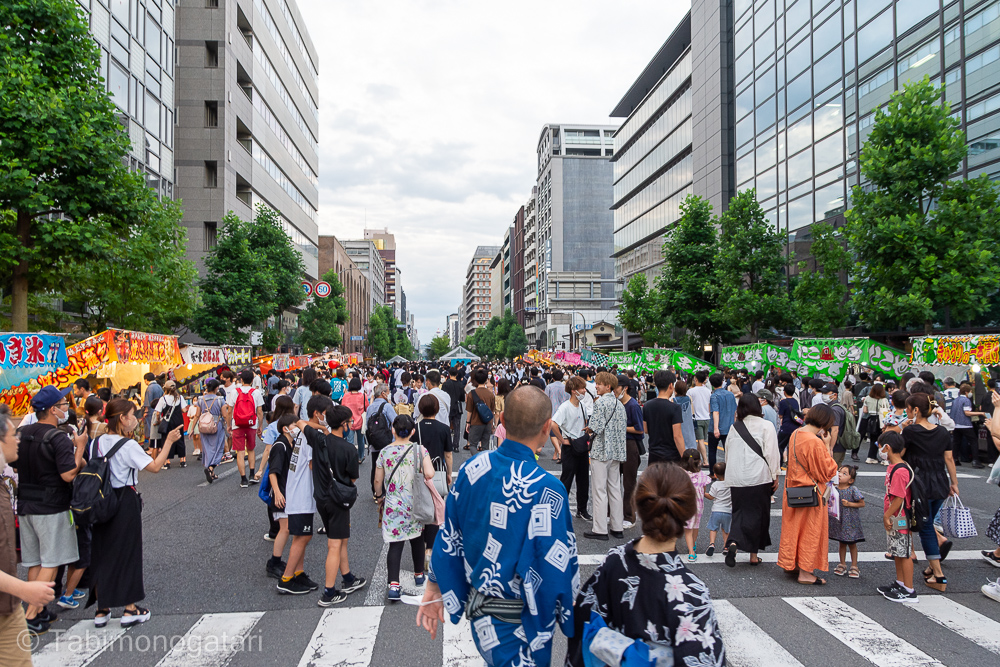 Gion Matsuri: Saki Matsuri Yoiyama