If one had to choose the highlight of Gion Matsuri, it would be the parade of floats on Sunday. After the floats had been constructed and exhibited, they were pulled through the heart of Kyoto. At 9 am the procession began, slowly moving from Shijo Karasuma to Karasuma Oike via Kawaramachi Dori. It was not difficult to find a good place to watch the parade along the route; I followed the event from around Kawaramachi Sanjo. The saki matsuri (early festival) parade is the bigger of the two, a week later another ten floats proceed in the opposite direction.
The large hoko are so heavy and tall that many people pull them with two ropes. Because they lack an axle, keeping course is not straightforward. For every hoko, two people correct the course by placing wooden staffs under the moving wheels. At two points, the parade has to change course. Watching the floats turn at the intersections is mesmerizing. Using bamboo rods and a lot of water, the large floats are made to glide to change the direction in 5-6 steps (I included a video at the end).
Each float has its own history, theme and portrayal of a historic story. On some of them western ornaments can be seen which came in from of trading relations. One amusing float featured a large praying mantis on top, around the middle). The wings were movable and sometimes when the wind blew the insect looked like it was about to fly away.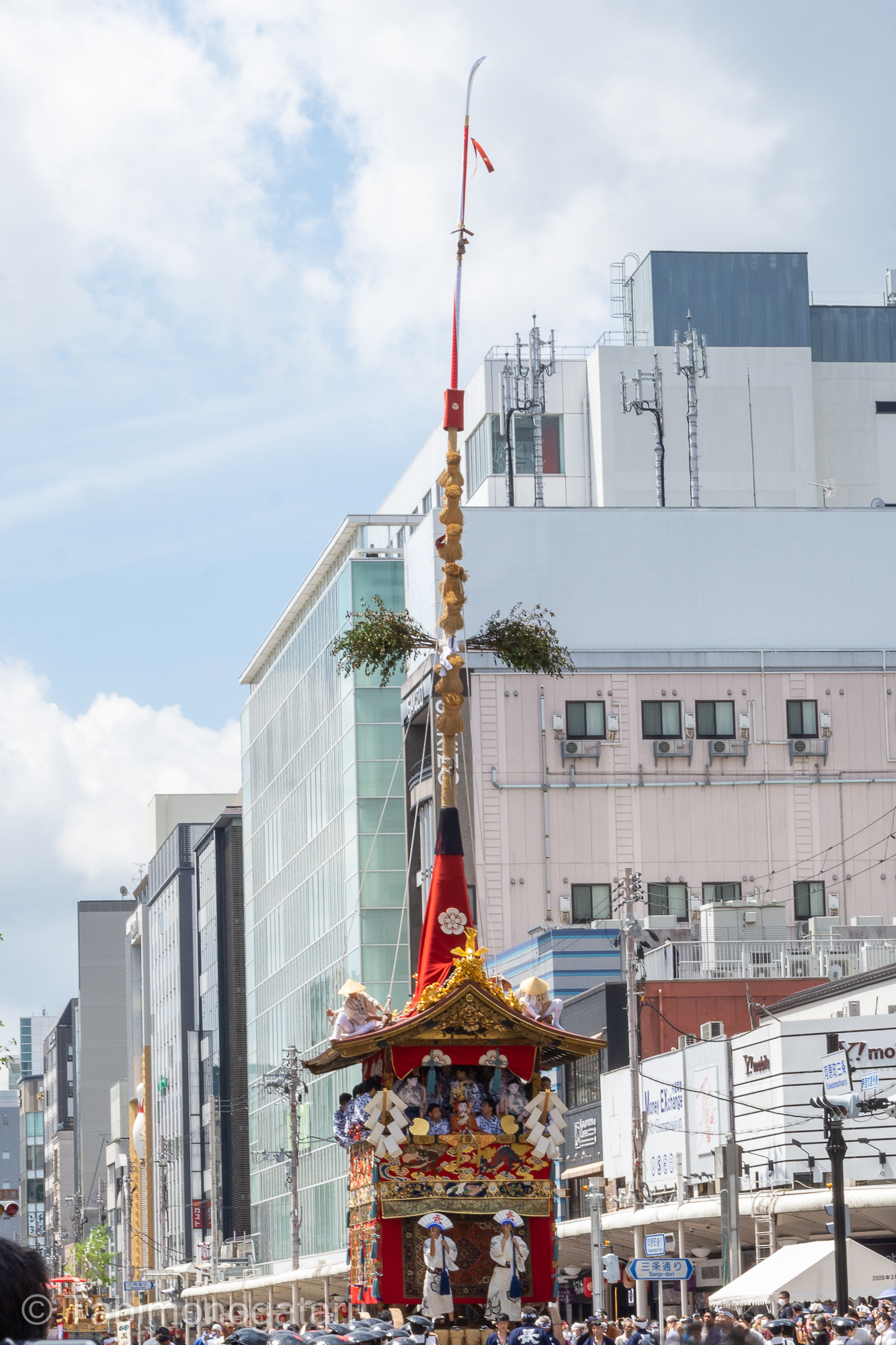 Gion Matsuri: Saki Yamaboko Parade