With the flood of travel blogs I publish here the average reader probably thinks I am here just to have fun. While I am enjoying my time in Kyoto, I spent most of my time inside the lab, not travelling. I do not write much about work, but today I will give you a glimpse into the other side of my live in Japan.
I eluded to this in April, but I am currently working at Kyoto University as a visiting researcher. Funded by the Young Researchers' Exchange Programme, I could spend six months abroad to collaborate with another chemistry group and learn new skills. At the same time, a colleague of mine in the Morandi group, Elliott, went to South Korea for a research exchange. We have a lot in common, including starting our PhD studies on the same day and wanting to challenge ourselves by a research stay abroad in Asia, among other things.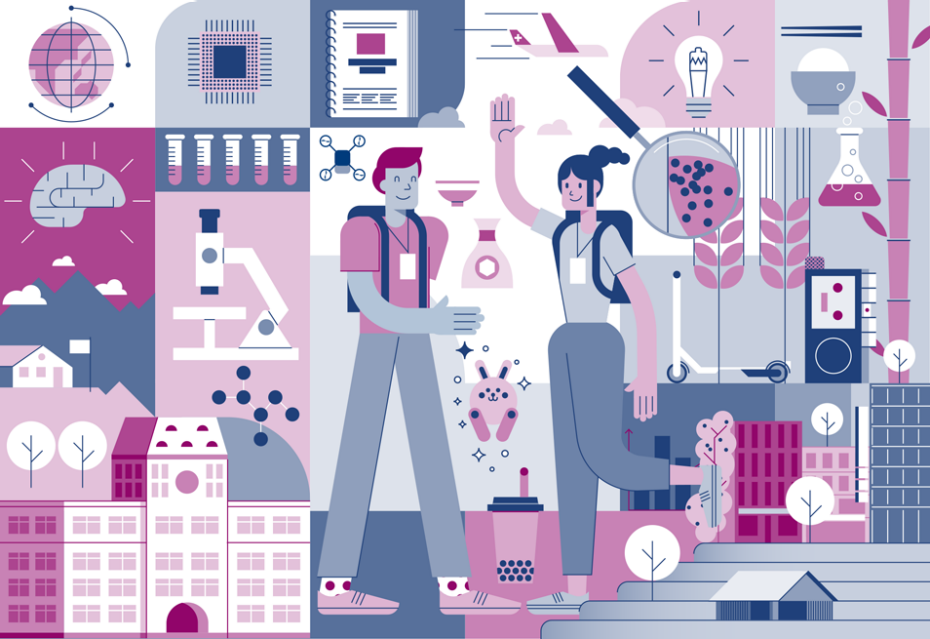 We just published a short account of our experience on the ETH Ambassadors blog. However, we had a lot more to say, so we decided to release a longer version of our thoughts on this medium. Below you will find a more in-depth story about our experiences in Korea and Japan. We prepared it in the format of a dialog. Enjoy reading!
The photos in this post are kindly provided by Elliott, the co-author of this article.
A conversation with Elliott about the Young Researchers' Exchange Programme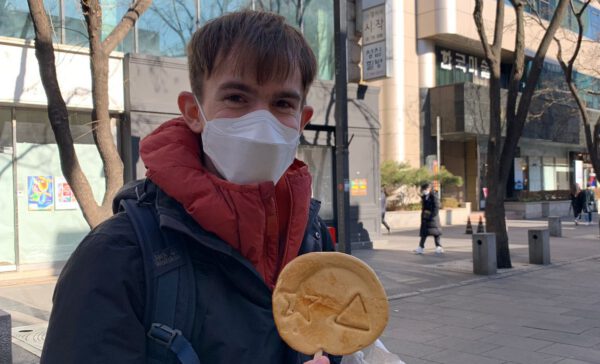 About us
Marius: Hello, I am Marius Lutz, a 4th year PhD student in the Morandi group in the laboratory for organic chemistry at the department for chemistry and applied biosciences, who has been researching how to crack C–C bonds in organic molecules. On this exchange I want to expand the range of C–C bonds that can be activated, as well as challenge myself by living in a new country and group. Developments in this area of chemistry have potential utility in the discovery of new medicines and plastic recycling.
Elliott: Hi, I am Elliott Denton. I am also a 4th year PhD student in the same group as Marius, but I focus on reactions which create two or more carbon-carbon bonds in a single step using transition metal catalysis. For the exchange, I wanted to challenge myself by learning about polymer chemistry. This field is significant in everyone's lives, as plastics are used daily. My background gives me a different perspective of chemistry, which I feel can make a positive impact on this research field.
Why we applied & how we received the fellowship
Marius: When I heard about the Young Researchers' Exchange Programme with Japan, I was excited about the opportunity to undertake an academic exchange mid-PhD in a foreign research lab. Three years into my PhD studies, I tended to settle in the comfort zone of my narrow research niche. Also, during the pandemic, there were few chances for exchange and networking, which motivated me to embark on a journey outside my comfort zone.

It did not take long to decide on the host group since I followed the work of the Nakao group at Kyoto University for some time. I liked their work in catalyst development and was curious to learn firsthand how they approach chemistry problems. I knew that the group had seen many foreign exchange students, which should make it easy working there.
Around that time, I had just finished a major project and thought about applying my gained knowledge to a new problem within the field of catalysis. I saw an opportunity to employ their catalyst system to tackle a challenge I faced in my PhD studies and prepared an application around that idea. The project was great for a short-term exchange but would have been too close to my current work for a Postdoc. For the Japanese program one could choose between three to six months duration. I went with the latter because I made the experience that getting a project off the ground in experimental sciences takes time and I did not want to leave things unfinished.

Writing a research proposal for the first time was a valuable experience and I am glad to have done the exchange just for this reason. Elliott and I applied for the same funding scheme except for different countries; therefore, we could support each other along the journey. Receiving and giving feedback across all stations really improved my application I believe.
Elliott: I have enjoyed my PhD. In the third year I was looking for an opportunity to challenge myself by stepping into a new field of chemistry for a short period which would develop me as a chemist, enrich my group's knowledge and help me for my next step. I was particularly interested in visiting South Korea as it has both an excellent scientific reputation, I had some personal connections, and was curious about the culture. Further, a 3-month exchange fitted well with the timing for my PhD. With the help of a colleague, now a Professor in Korea, I found a group whose chemistry was fascinating and would be an excellent collaborator. After making contact with the group, we agreed on a plan and I began preparing my application. This was an exciting opportunity to write for funding and something I relished.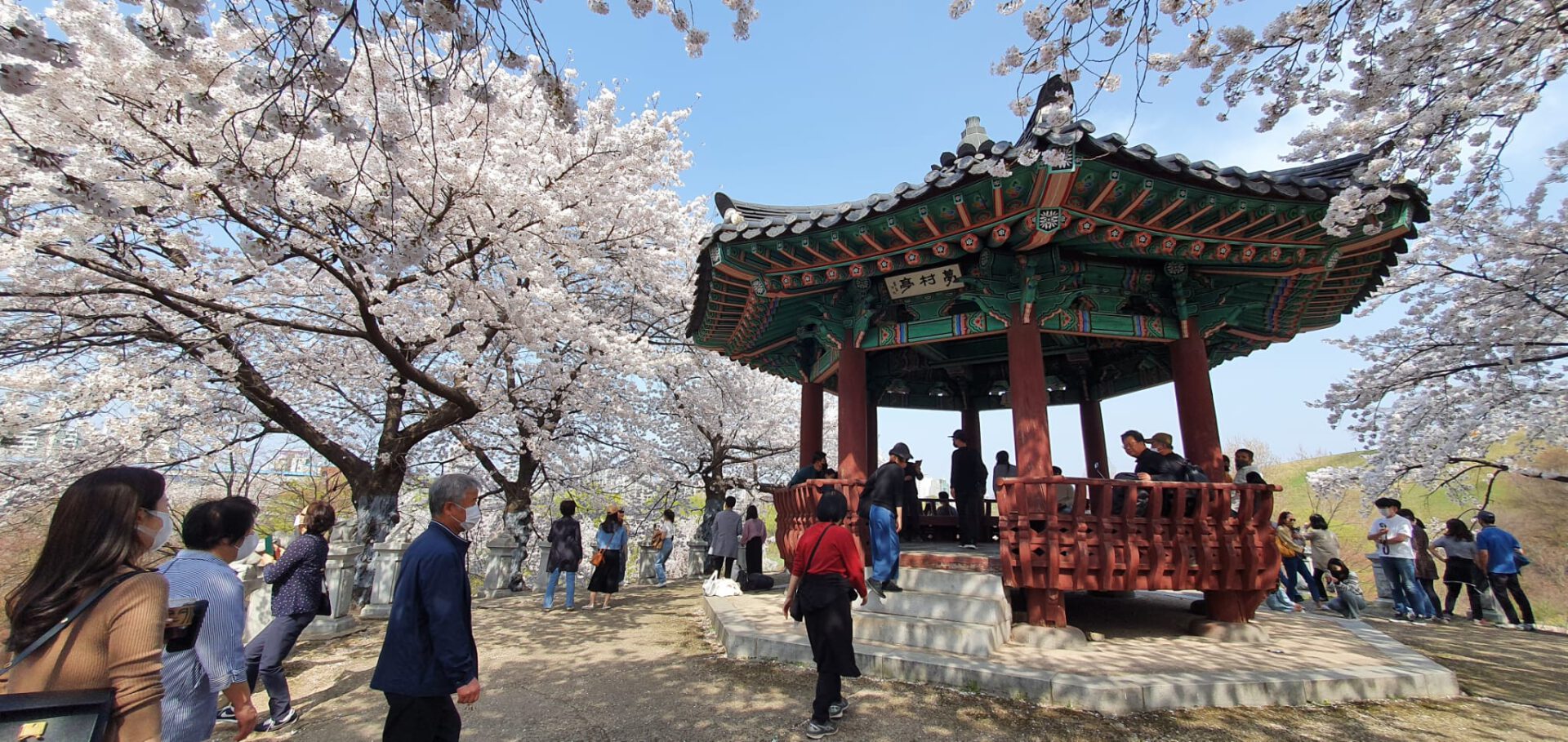 Preparing to leave
Marius: I was happy when I heard that my proposal convinced the reviewers and that I could start organizing the exchange. To this day Japan has kept strict entry measures in place in response to the Covid 19 outbreak in early 2020. This also delayed the start of my fellowship which I planned for February by two months. Japan is still closed to most visitors at the time of writing and issuing a visa required many forms and two visits to the embassy. Thanks to the support of the secretary of my host group I could arrange for housing at a university dorm and navigate through the pile of immigration paperwork. My PI in Switzerland was also supportive and encouraged me to take this opportunity.
Elliott: After submitting the application and finding out we had been successful, I prepared to leave which included organising my work so I could start as soon as I returned as well as finding somewhere to live in South Korea, subletting my apartment, sorting visa etc. Due to the restrictions around corona virus, I also had to prepare corona virus tests and prepare for a 7 day quarantine.
The start
Marius: In April the quarantine was lifted for vaccinated visitors who tested PCR negative upon arrival – which was the case for me. I arrived in the middle of cherry blossom season and the first few days were magical. A senior scientist from the group took me to the city office and helped me to open a bank account. Having a native speaker around was really helpful because it would have been hard to understand and fill out all the paperwork alone.
All the group members were very kind and helpful but most of them were also rather quiet. Sometimes it was hard to start a conversation and I felt a language barrier was the reason for it. The first conversation with the host professor was very nice. He was very kind and supportive and he allowed me to work independently on the project I proposed. Because of Covid social events are still not permitted, so there was no welcome party sadly. Also, it is still the norm to wear masks inside and outside too.
Elliott: When I arrived in South Korea, there was strict guidance as all foreign passengers without residence were required to quarantine at a government facility. All of this was a little overwhelming after a long flight but it was well organised and you just moved through the processes as instructed.
After I was released, I spent the weekend setting up my apartment in Seoul looking around the city. I found the lab, after a few wrong turns and some help from students on campus, then met my new colleagues who were kind enough to introduce themselves, the lab and help me set up. I also met the host professor who welcomed me to the group and we had a discussion on how to proceed.
Midway
Marius: On the research side, I enjoy working on a new project within a different environment. Staying in the same research field and having the experience from my PhD studies so far made it easy to start the new project in an unfamiliar environment. I just had to adapt to many small differences in the lab in the first month. Seeing firsthand how another group approaches chemistry, both in an intellectual and a practical way, helps to broaden one's view as a scientist I think. The fact that the large majority of the lab members are Japanese limits the times English is used for communication which is something I struggle with. I expected that research presentations and discussions would happen in English but that is not necessarily the case. Of course, this is subject to the culture and composition of the individual research group.
Elliott: I really enjoyed the change of chemistry, the challenges of stepping into a new field and working with a great team. One thing which gave me some confidence in the new area was seeing a different area of research which had some overlap with what I had been working on in my PhD. While I had no training in this area of chemistry, it was a great experience to be surrounded by experts. They approached problems a little differently, I got to use some new equipment and learn new techniques. The group were generous supporting me in this time, and shared the work they had been doing which was inspiring.
While being a vegetarian is not impossible, the emphasis on meat in meals in South Korea is quite strong which made finding something suitable for me a little challenging. One moment when I was particularly happy was when a colleague showed me the vegan buffet at SNU, which really felt like an oasis with delicious food and a peaceful atmosphere. The group worked in English which was very helpful for me as my Korean was very limited. I was also able to travel around the country on weekend to see new areas around Seoul and other cities which I really enjoyed, as this was the first time I had been outside of Europe. Overall, the public and people I interacted with in South Korea were extremely welcoming and generous and I am extremely grateful for this. An example of this is when I was in a taxi and the driver gave us a free energy drink as a welcoming gesture.
Marius: I am thriving in Kyoto. The city is rich in cultural heritage, full of greenery, and has a charm that other cities of this size lack. Every day I discover a new aspect of Kyoto, be it a traditional machiya house that was converted into a trendy bar or a small shrine in a back alley. On the weekends I explore the area and also visit places outside Kyoto. I visited Japan before so I was already familiar with the local customs and the cuisine. Japanese people are so kind and considerate, which makes living here easy. On the other side, some things can be complicated for foreign visitors, be it the lack of English signs and speaking ability, or the inflexibility to change established procedures on the fly (e.g. don't try to change the menu at a restaurant). I think overall, Japan is a very livable country and everyone I know enjoyed coming here.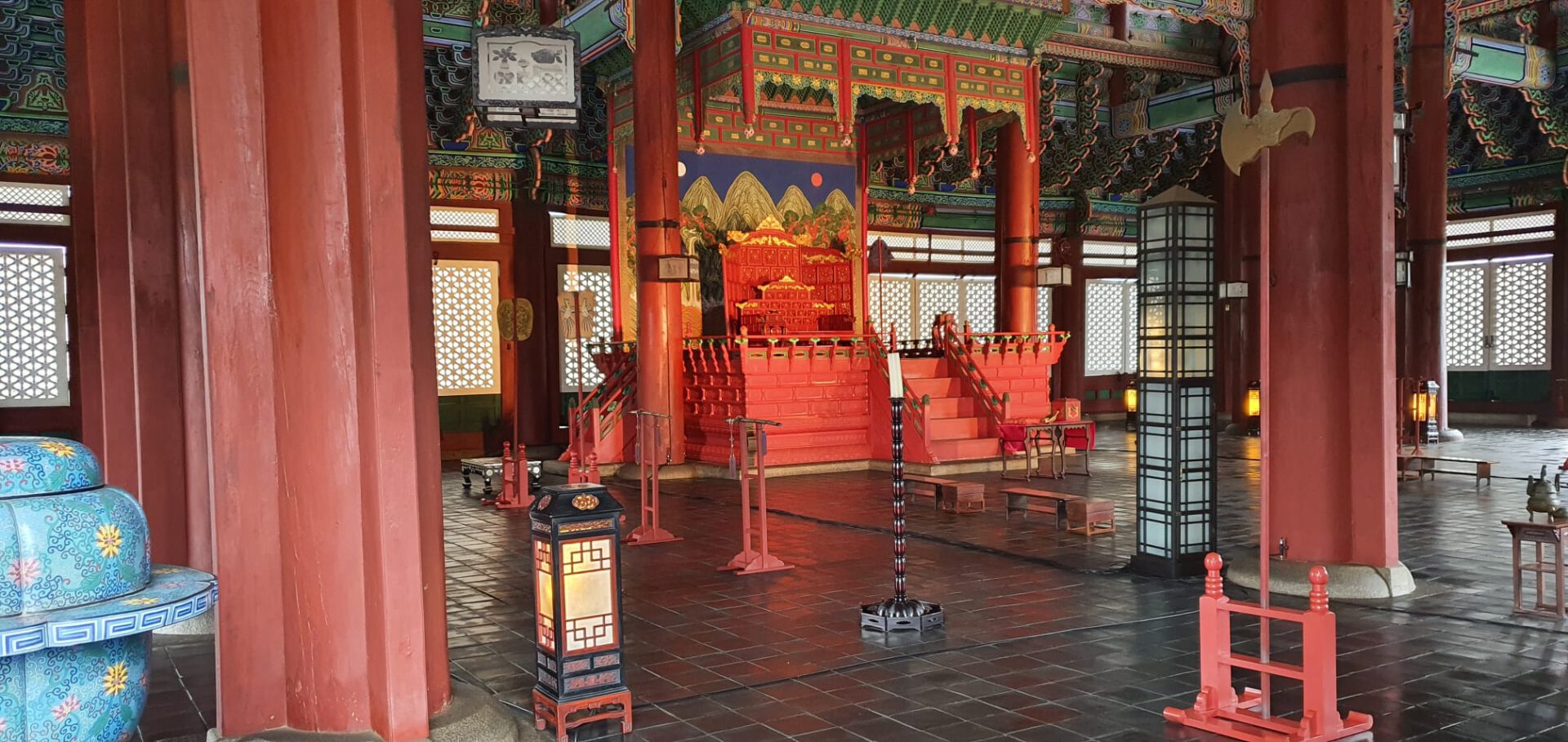 Elliott's final thoughts and what Marius looks forward to
Elliott: I wrote the outline for this essay in conversation with Marius while waiting for my flight back to Switzerland and I had mixed feelings leaving. While I was excited to return to Switzerland to see friends, and push my project forward and complete the PhD, I would miss the opportunities that came with being in a new country, exploring new things, and the group I had joined. Overall, I deeply appreciate the opportunity to have visited a country different to anywhere I have been/worked before. This really is a remarkable opportunity which has benefited me in many ways and will continue to do so.

I must finish by thanking the several people and organisations involved who helped make the journey possible. 감사합니다.
Marius: At the time of writing, I finished 1/3rd of the exchange. After two months I adjusted to life in Japan, can master daily interactions and found a new routine. At and outside university I made new friendships and met many great people. I am busy making progress on my research project but can also spend time off work in the evenings and on weekends.
There is still so much to explore and Kyoto still shows me a new side each day. We are now in the rainy season and the hot and humid summer is approaching. I have been warned countless times about it and that is something I don't look forward to.

To wrap up, I am incredibly grateful to have been given this opportunity to come to Japan for an exchange. Researching and living abroad during the PhD is a tremendous experience that I can highly recommend to everyone at this stage of their career. Living in Japan is an enriching experience and makes you appreciate another culture. Take this opportunity and enrich your PhD with a stay abroad!
Two perspectives on a research exchange in Asia