As mentioned in my last post, I just left Zurich for a research exchange in Japan. Today I want to talk about how this came about.
Tracing back the events that led up to this day, during my third year of my PhD I became aware of a research exchange fellowship hosted by ETH Zurich and the JSPS. The bilateral fellowship invites PhD students to study abroad in Japan and Switzerland, respectively, for a period of up to six months.
For me that was an intriguing opportunity to explore a new research direction within my PhD studies while leaving my comfort zone to live in a completely different environment. After two years of pandemic it is the right time to change things up again.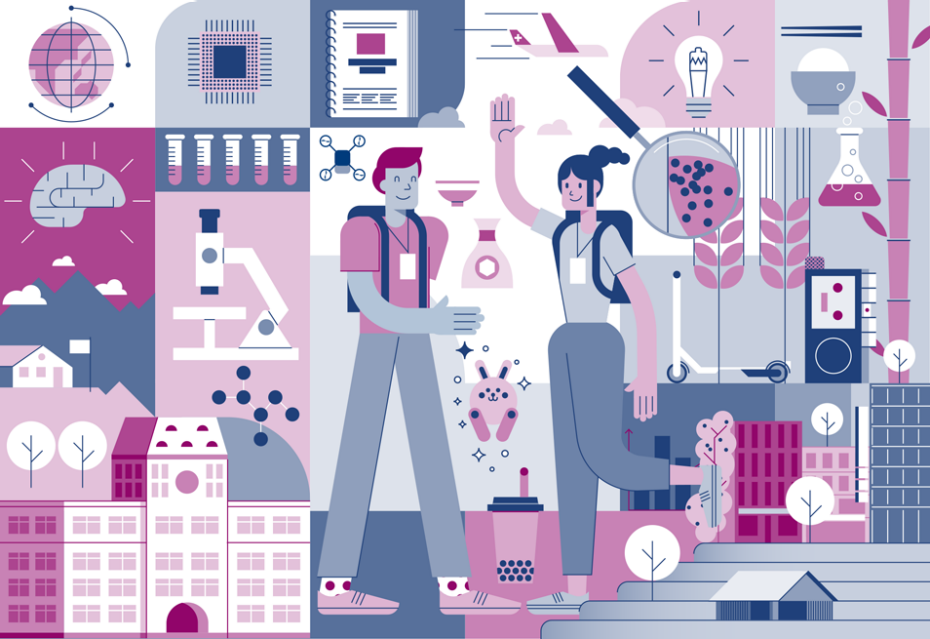 After finding a host professor at Kyoto University, I began drafting my application and submitted it in July. A coworker in my research group applied for a similar program with South Korea, and we supported each other during the whole process.
To my surprise, weeks after the deadline closed, it was reopened to invite more applications. In hindsight I have no trouble believing that during the pandemic there are less candidates who want to travel abroad for an exchange. While it initially bugged me, I was happy with the proposal I handed in and decided not to resubmit the package.
Because of the extension the announcement date was also postponed to November. Finally, I received a positive response and could start to prepare for the six month long exchange. I felt less time was not enough to get a project off the ground and came to an agreement with my current supervisor.
While I was able to organize an accommodation rather quickly, the main problem of not being allowed to enter Japan was overshadowing the whole process. The border was finally opened again to exchange students in March. At this point I had needed to delay the planned start date by a month.
Still, it took another months to settle the remaining paperwork to enter Japan. I miss the days of pre-pandemic visa-free travel. While I already possessed an invitation letter and a so-called Certificate of Eligibility, another document needed to be issued since the reopening of the borders. After receiving that document it took another two weeks to make an appointment with the embassy and receive the visa. From there things moved fast.
Thankfully, the fellowship included the flight tickets and after many exchanges with the responsible travel agency I was able to fly a week after receiving the visa, in early April.
Much preparation was necessary to even board the aircraft. Vaccination certificate, PCR test result, pre-entry questionaries, a pledge, location-tracking apps and so on. With all these affairs taken care of I left Zurich on April 3, 2022.
How come I am spending six months in Japan?