An eventful first day in Japan has concluded. I went for shopping in Shibuya after a long flight and had a great dinner party with friends.
The flight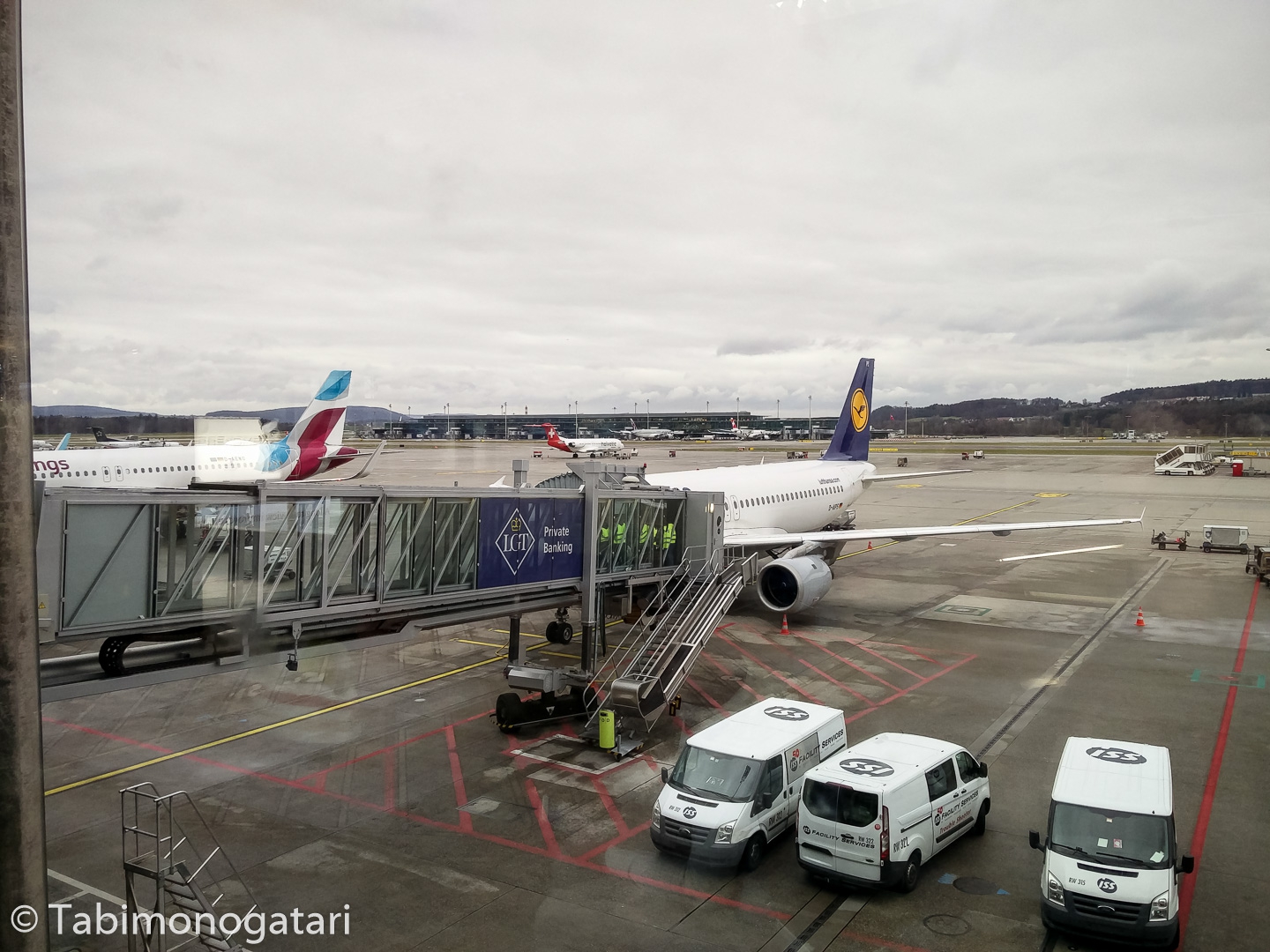 While Swiss operates a direct flight to Tokyo (Narita) I opted for a combination with stop overs in Germany in favor of flying with Lufthansa and ANA.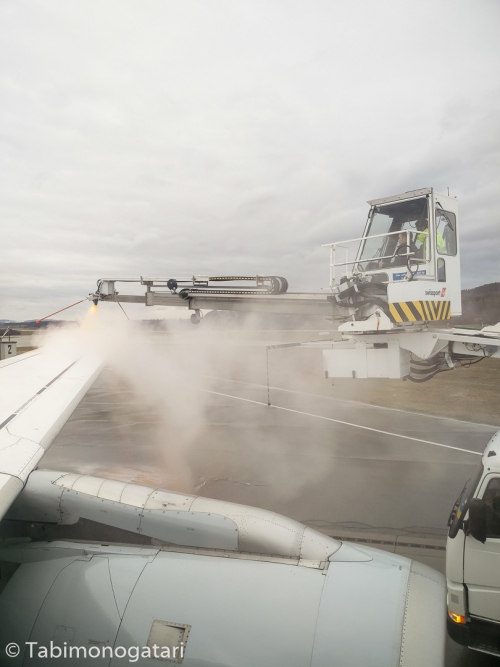 My first leg was a very short one (discounting the time for deicing) to Frankfurt and one hour I later I found myself in the lang hallways of the terminal. To my surprise there was a desk where the current newspaper were distributed free of charge. I passed time walking around until boarding commenced.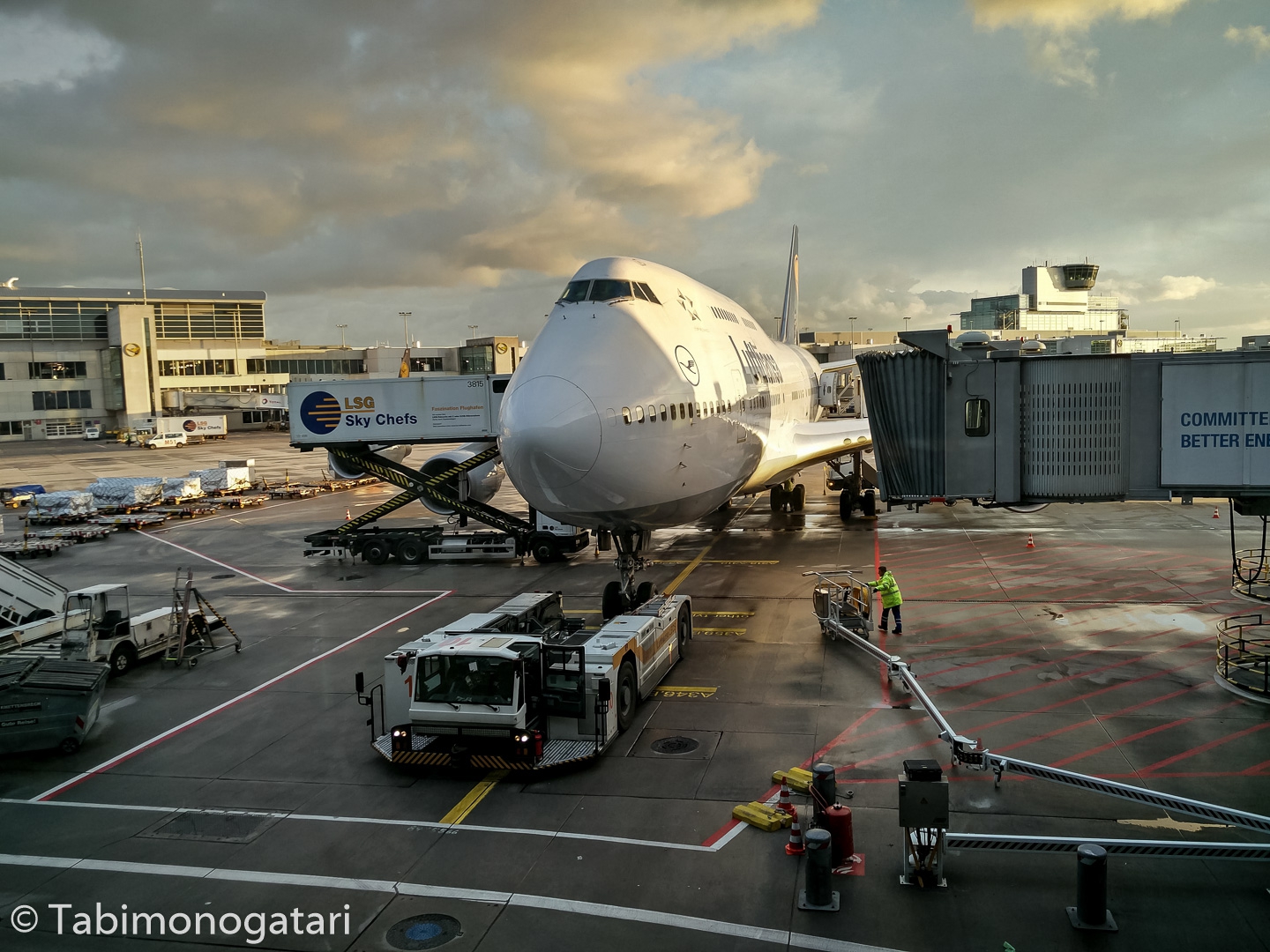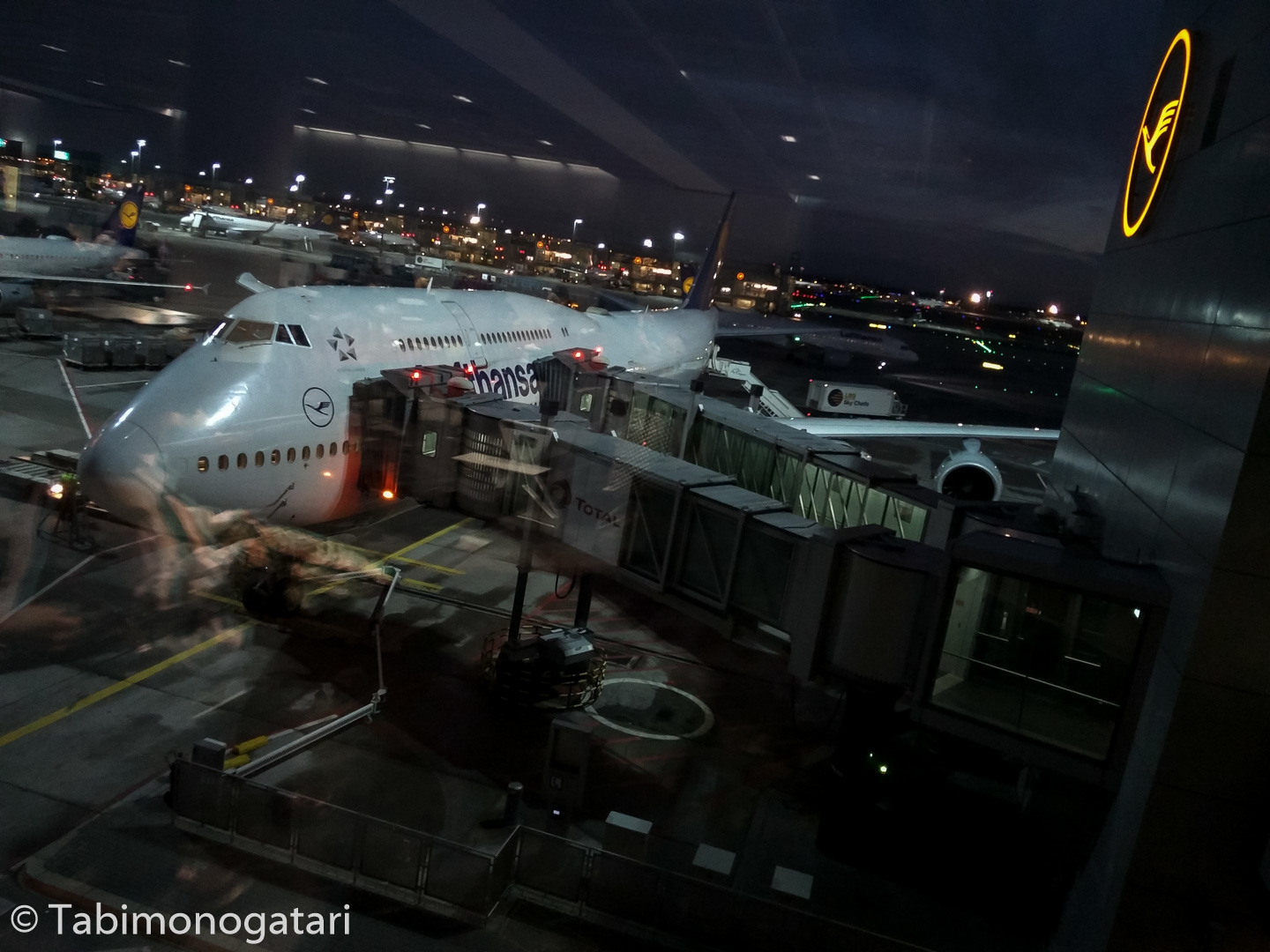 The second flight was also operated by Lufthansa with a Boeing 747, the longest aircraft to date. This big bird seats over 300 passengers, so I was happy having snatched a window seat in row 18. To my dismay the board electronics acted up at first but we were able to solve the issue during the flight.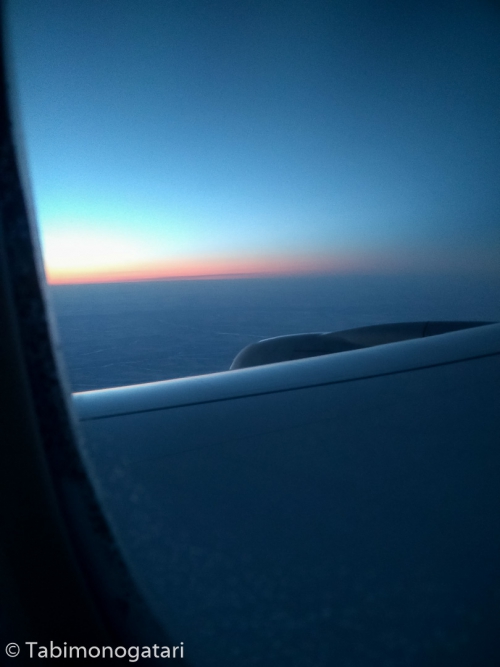 The flight was pleasant overall, and I had enough leg space. Dinner included a mix of European and Japanese dishes with Gyudon, Soba and Streuselkuchen. After watching the newly released live action movie of Gintama I tried to get some rest which was not so easy. Nonetheless I could sleep about two hours before we started our descent.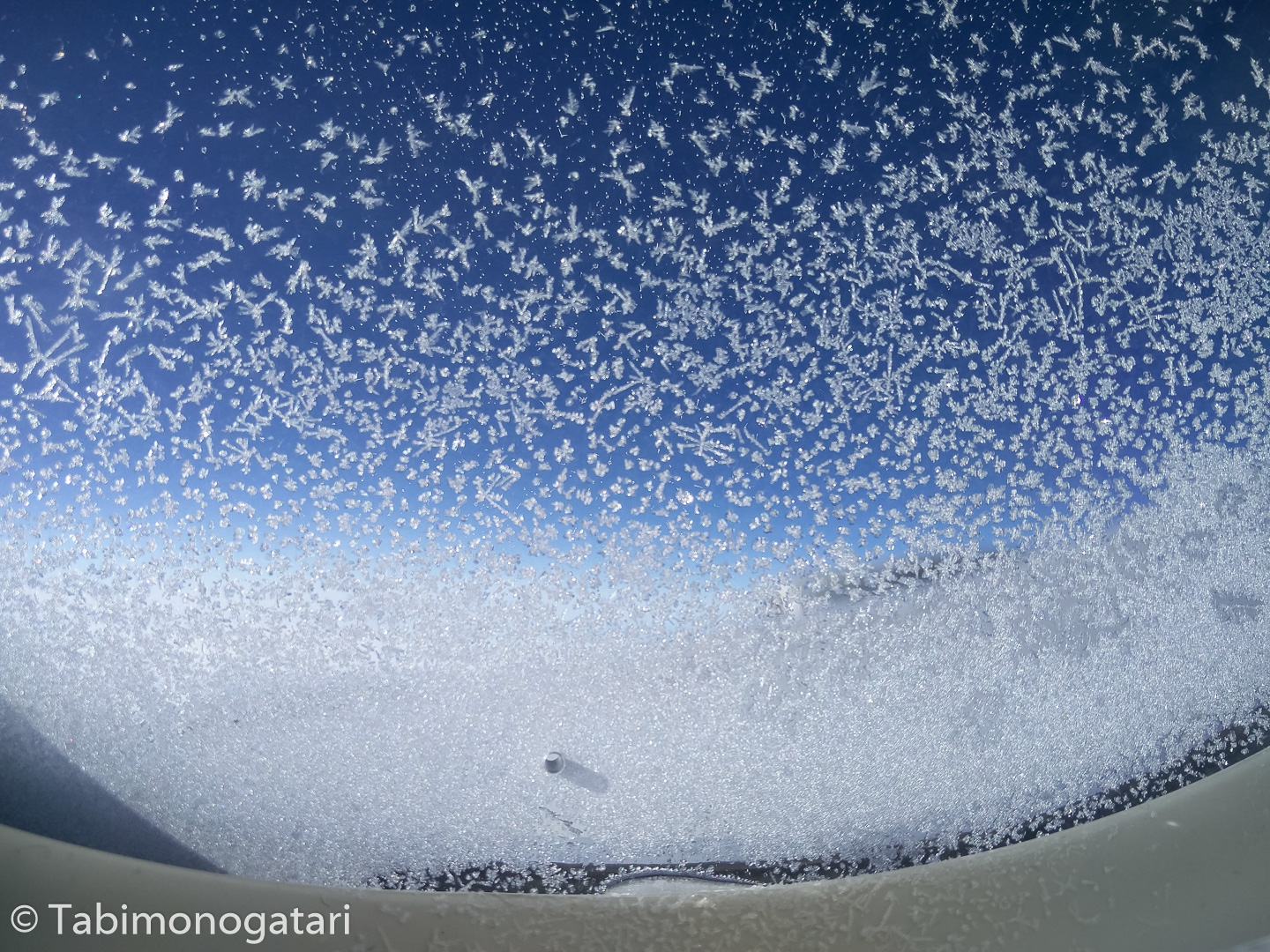 While checking in I tried to guess the better view side during landing, and it seemed I was right to choose the right one, because I could see Mt. Fuji from the distance.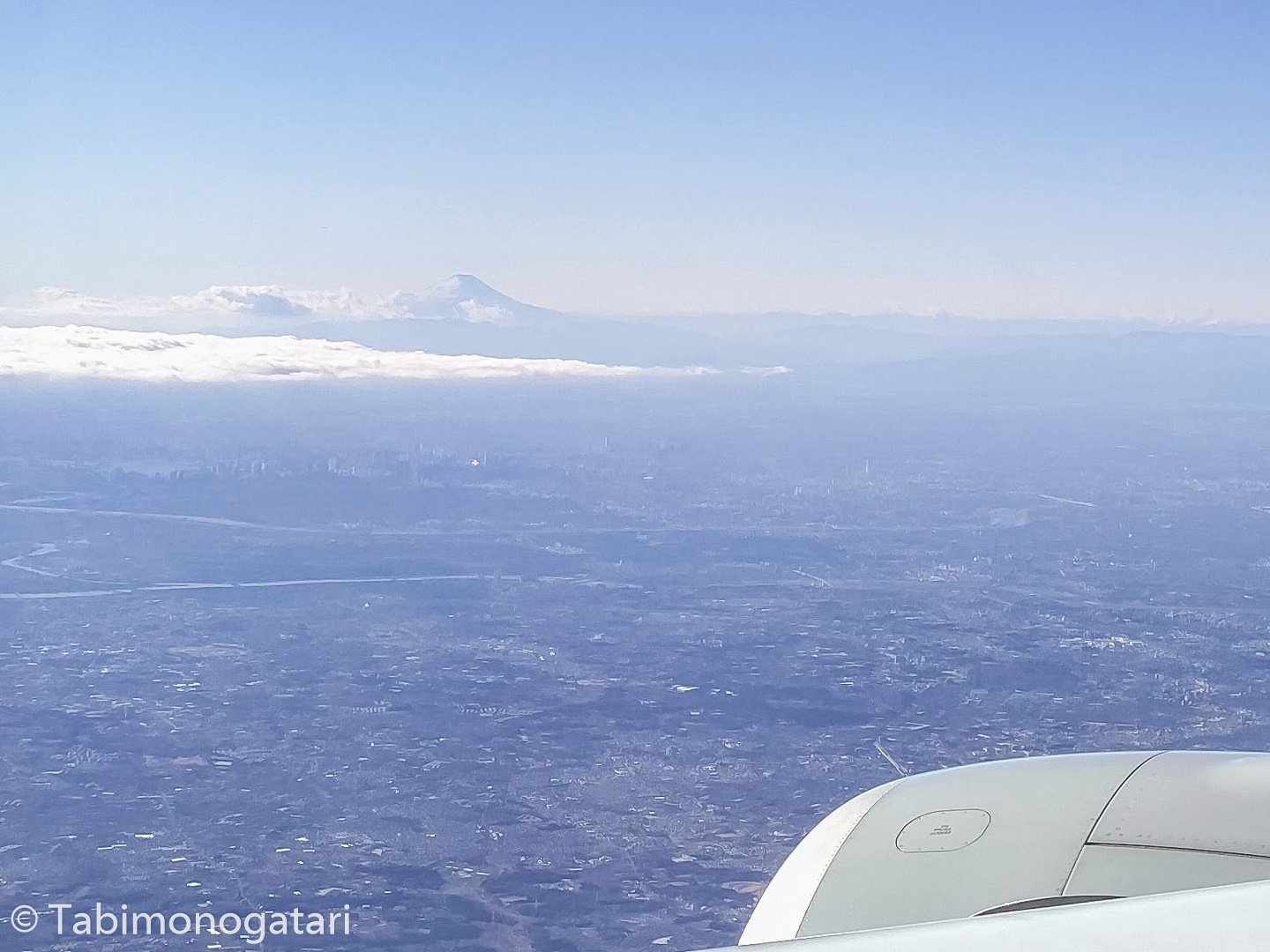 Arrival
Flying in to Haneda airport saves at least an hour if not more in comparison to Narita airport, alone. The walk to the immigration counter took only a couple of minutes and the queue was also small, so I was waiting for my luggage just 15 minutes after disembarking the plane – a new record I think.
This time I decided to use the Limousine Bus and just catched the next departure at 14:25, a mere hour after arrival. The ride was pleasant and scenic as well, since we were passing Odaiba, the Tokyo Tower and Roppongi until we reached Shibuya.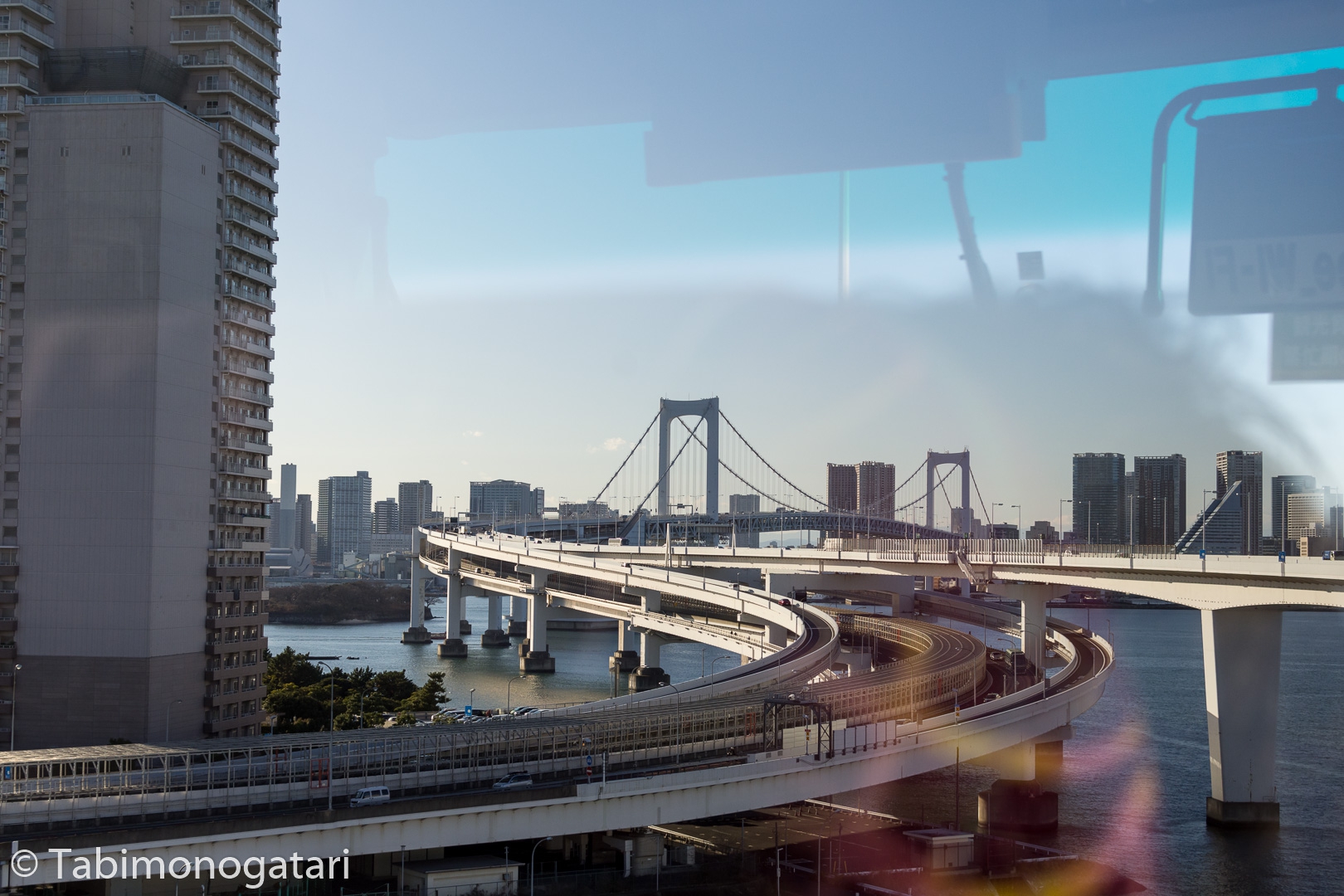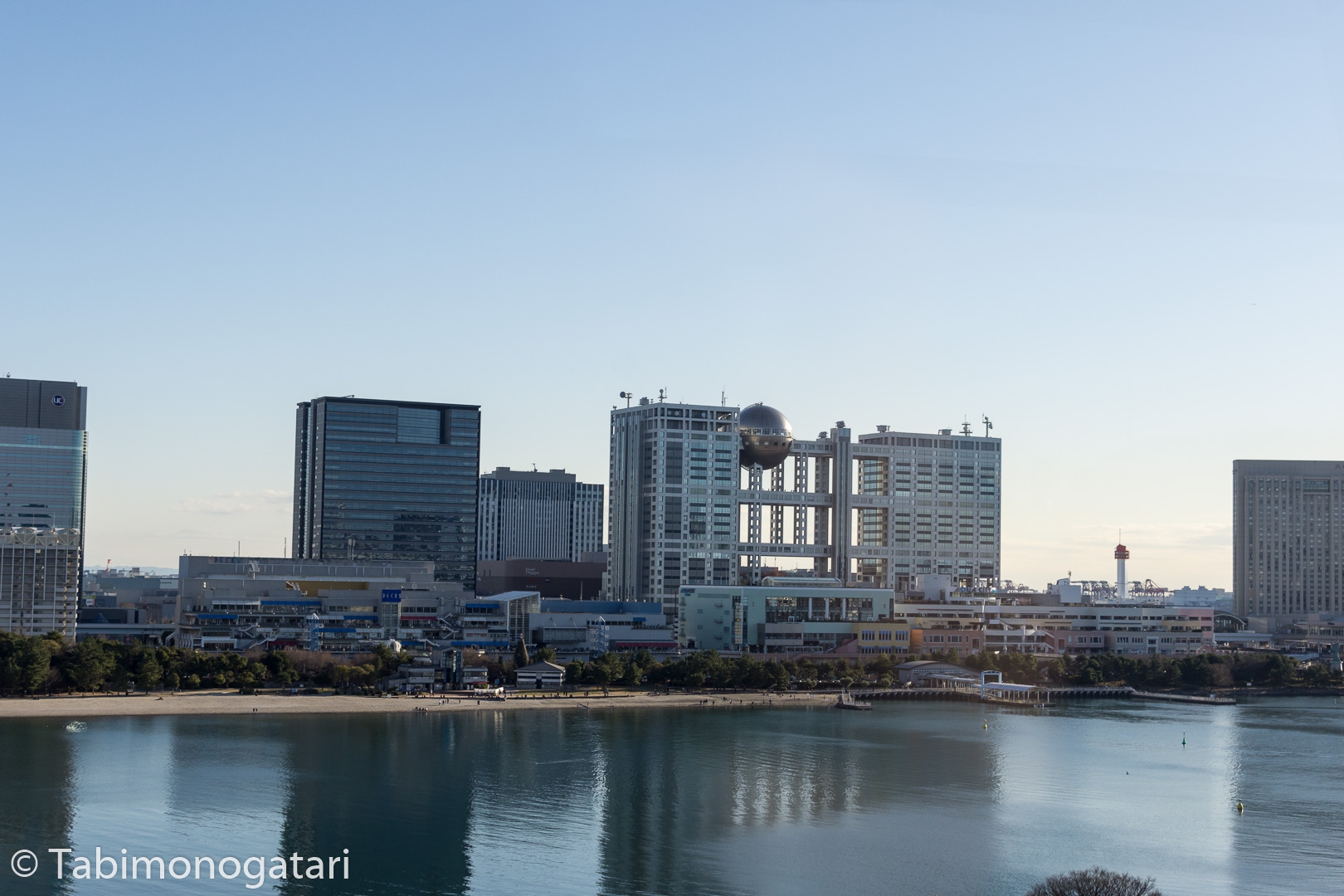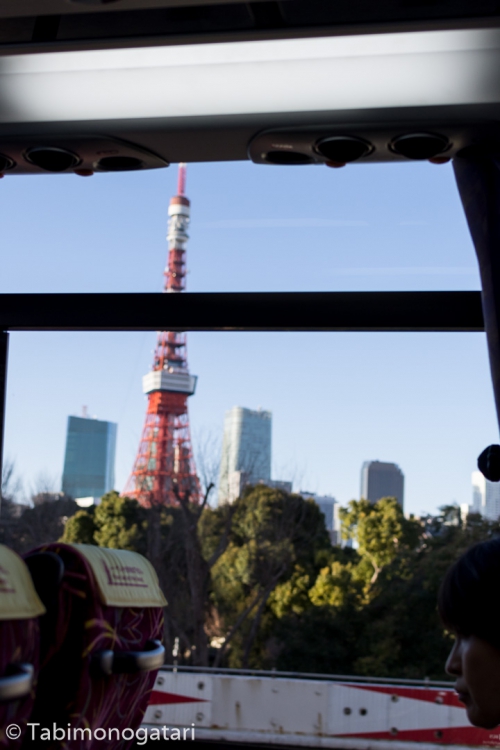 I found the Airbnb in Sakuragaoka-cho for the next three nights quickly thanks to the host's guide and found a nicely furnished and spacious (for Tokyo) apartment. Without spending much time I headed off again to central Shibuya. Since I made plans for the evening I limited myself to do some shopping in the area.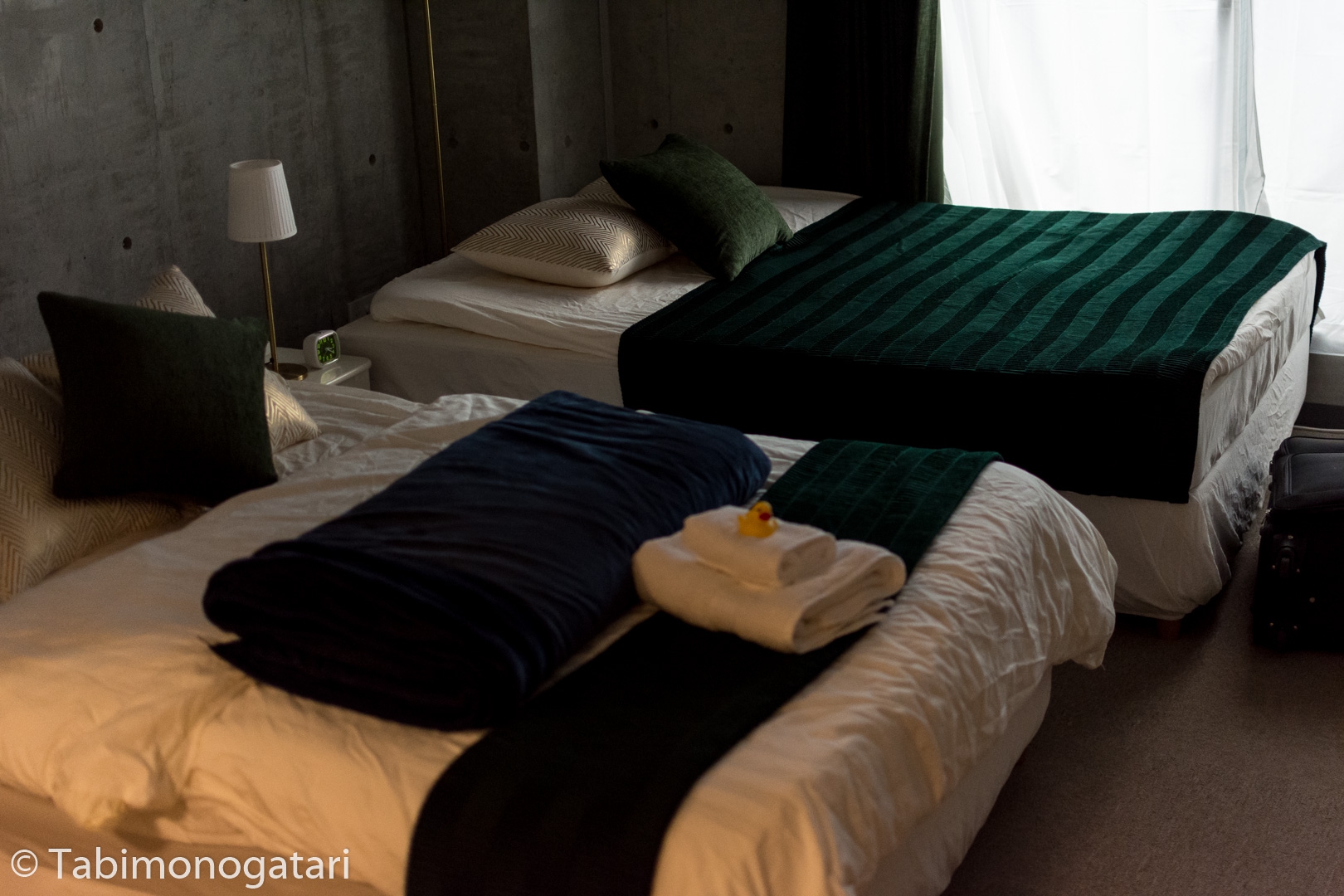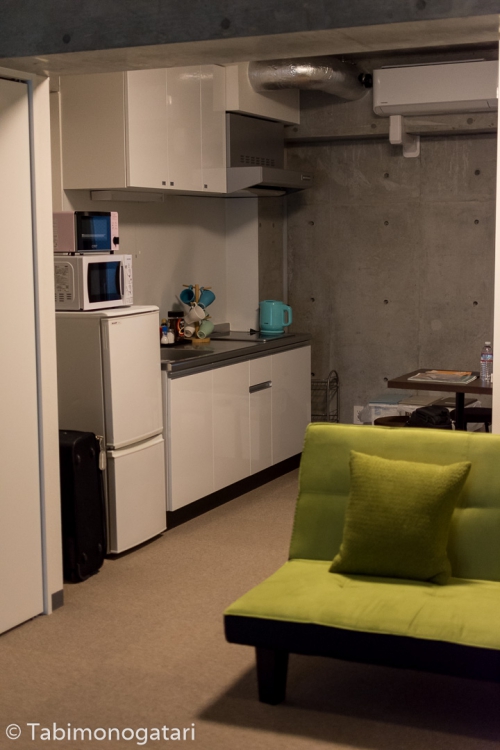 Shibuya
From the apartment it took me just six minutes to the station and a couple more to reach the infamous Hachiko crossing and Golden Gai. At that time a Christian sect was shouting at the crowds with megaphones while trucks blasted music to promote new releases of upcoming artists. Meanwhile the digital billboards changed colors every few seconds.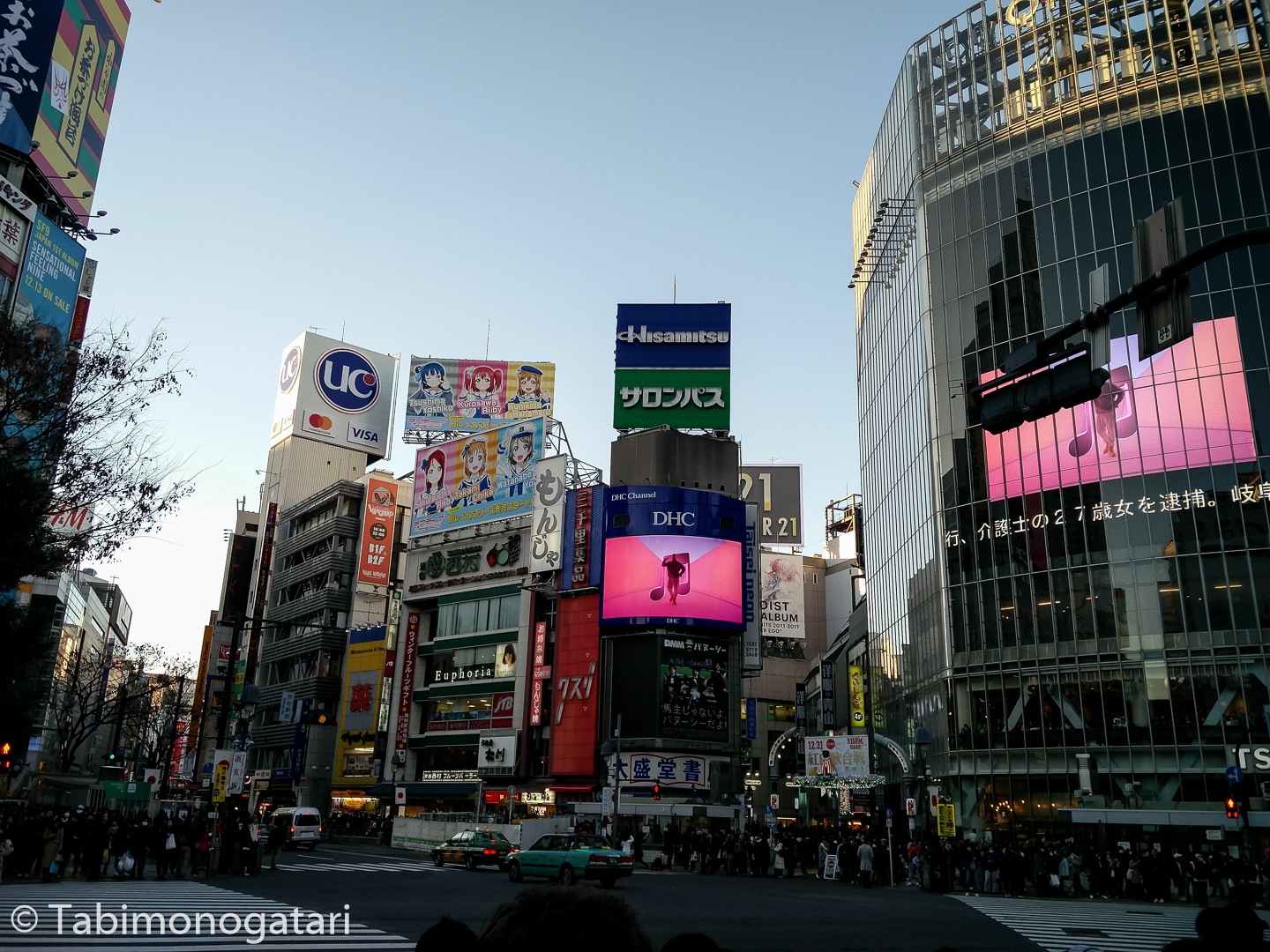 My first shopping destination was Tokyu Hands where I strolled through all the floors (must be over 20) to find nice gifts, stationary and kitchen tools. Proudly at the first productive shopping trip I deposited the goods in the apartment before heading to Shinjuku using the circular JR Yamanote line.
Nakano
At the station I met a friend I know from my last trips and in a group of nine we had a great time. Everybody just returned from the first day of Comiket, so they all had bags filled with goods and books. Some of them were there as exhibitors, too.
Before coming, I told my friend I would like to eat Nabe once because it's a winter dish. At a Izakaya we shared two pots of Motsu Nabe and various meat cuts, to example chicken sashimi (raw sliced Chicken) topped with raw egg yolk. Needless to say, it was super tasty in a great company.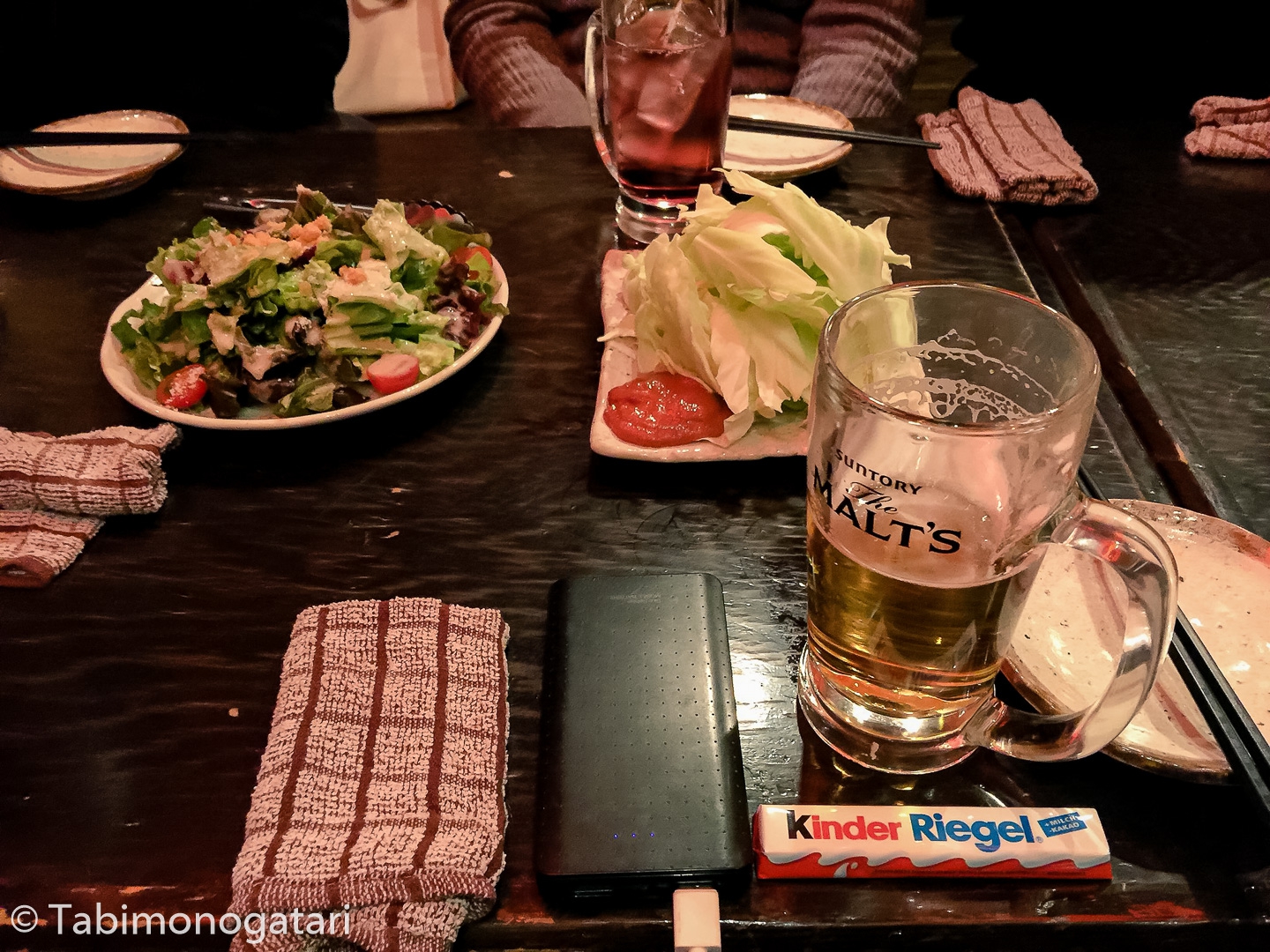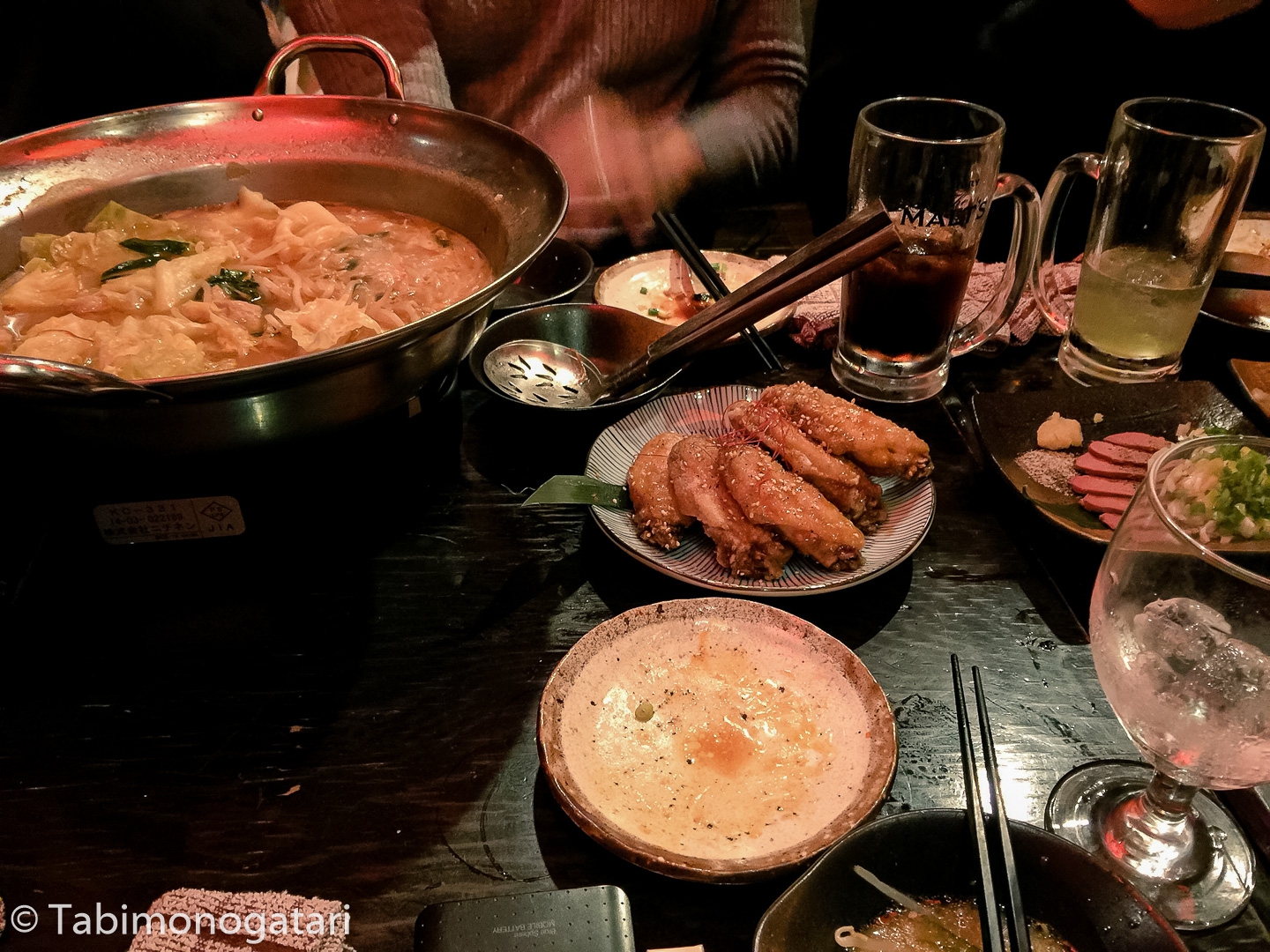 Strengthened for the next day I headed back to write this post and went to sleep hoping that the jet lag would not be too bad.
Japan 2017/18 Day 1: Arrival, Shibuya and Nakano