As my vacation slowly came to an end, I reduced my travel activities and focused on shopping in Osaka.
I spent most of the day in the Umeda area around Osaka station. First, I visited Yodobashi Camera and Daiso. In the former, I did not buy anything although the electrci grill for foreign use appealed to me. In contrast, at Daiso, the well-renowned 100 yen shop I filled a basket with all kinds of useful utensils.
For lunch I had a craving for sushi and since I found a kaiten sushi chain nearby I paid a visit to Kappa Sushi. Very different to the restaurant in Toyosu market, each plate just costed 110 yen with few exceptions. Surely, the quality does not match the freshly prepared one from a gourmet restaurant but the quality is still good and way better than abroad. In addition, green tea is available on one's discretion.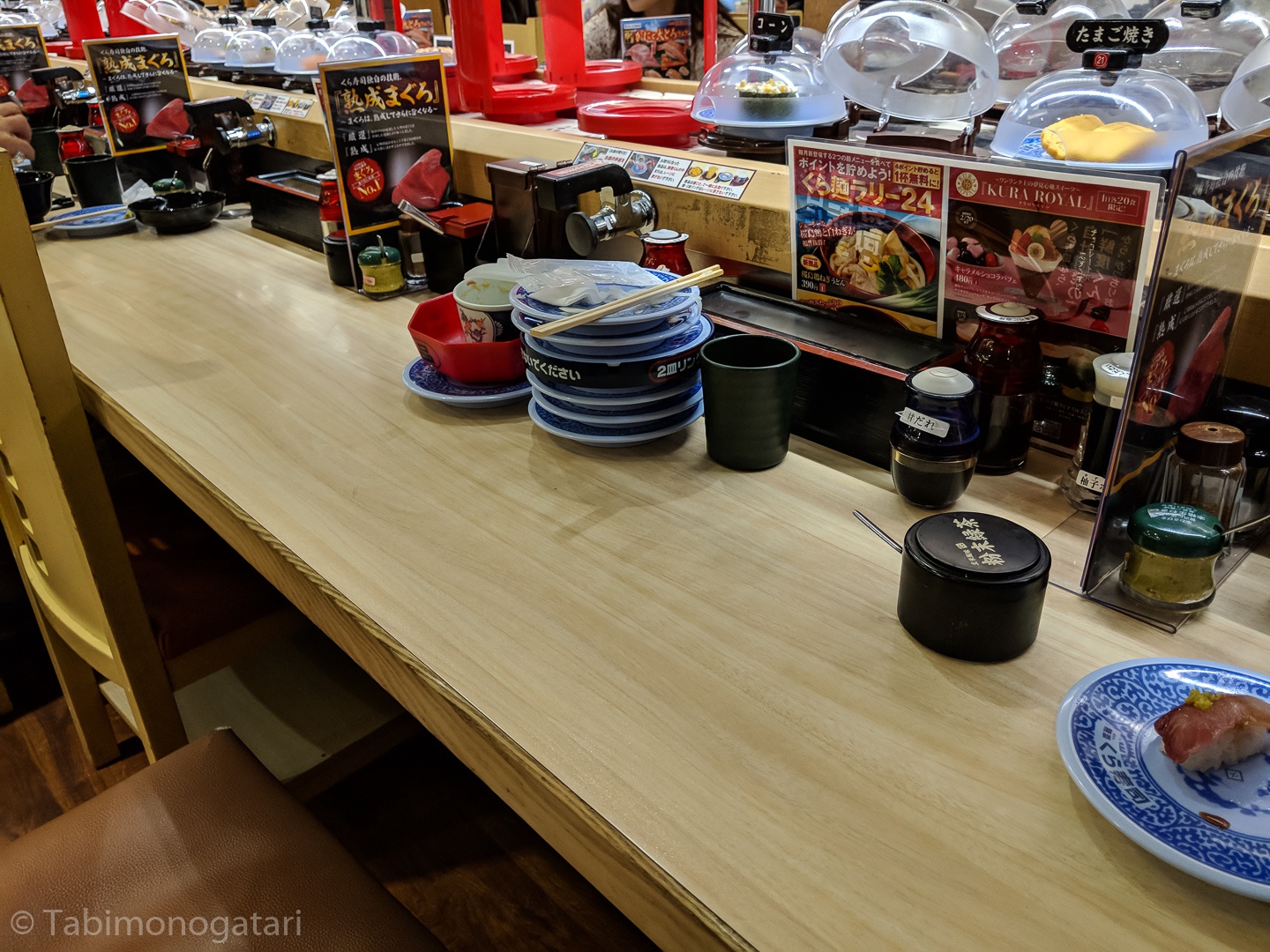 The ordering style is quite unique. There were two rotating conveyer belts, with the lower one serving dishes for everyone to take spontaneously and the upper one for made-to-order dishes. On a tablet screen one can order everything from the menu so there is no need to wait for one's favorite type of sushi. I ordered tuna, eel, sea urchin and even crab.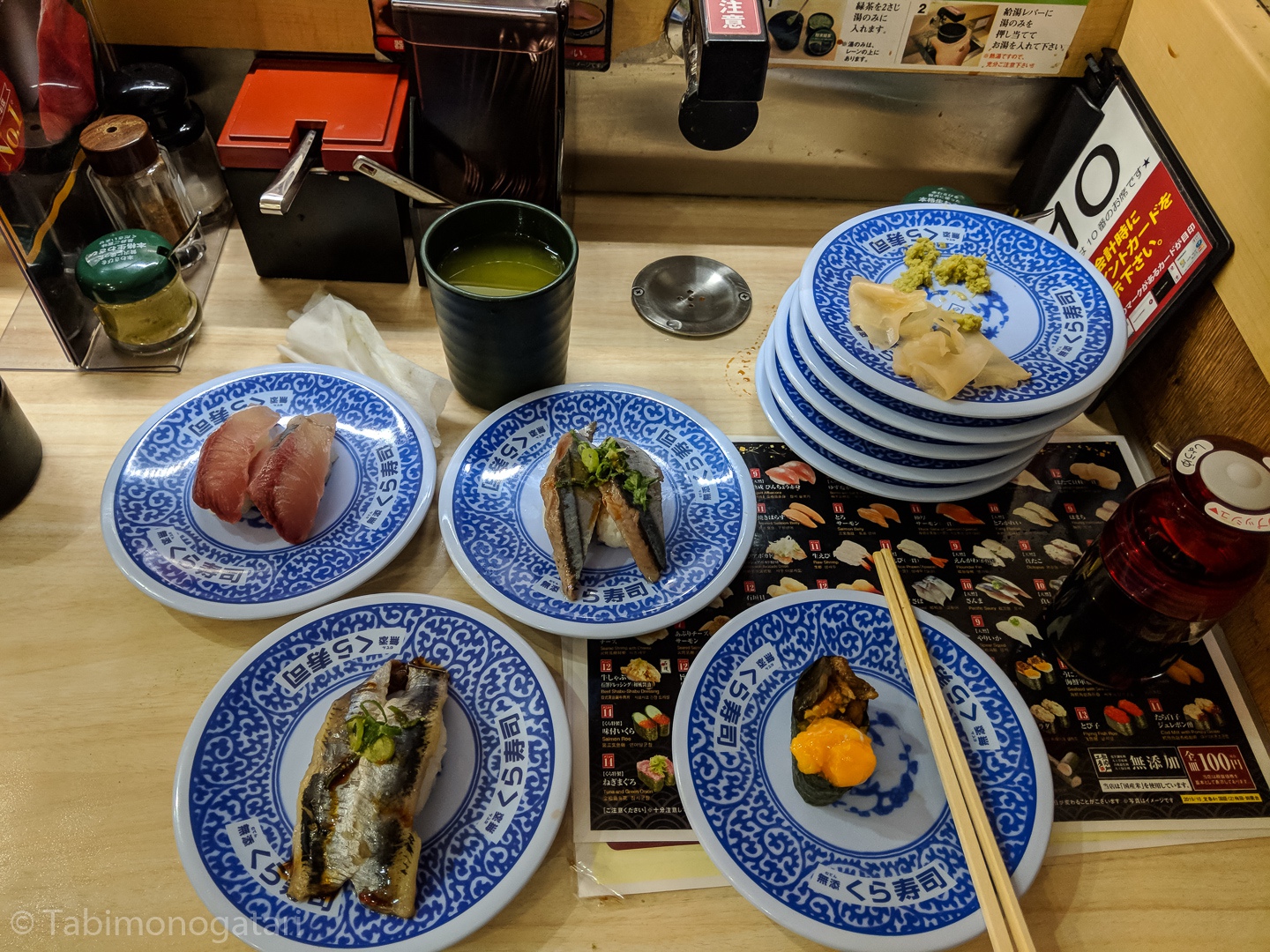 Amusingly, there were many items beyond fish on the menu, think of udon, deserts and even french fries. Of course I focused on fish and had a great time. Even though I had 11 plates, I walked out paying only 1300 yen.
After the satisfying meal I continued my shopping trip, visiting shops like Loft, Uniqlo.
Moreover, I was looking forward to bringing sake home, so I researched a liquor shop. I found one with good reputation close by, so I stopped by at Asano. The selection was great and the staff were extremely friendly and forthcoming. After telling them what I was looking for, they chose several sake and I could sample them all. After trying six different ones (for free), I chose my favorite three. One was from Osaka, one from Kobe and a third one from Ishikawa prefecture.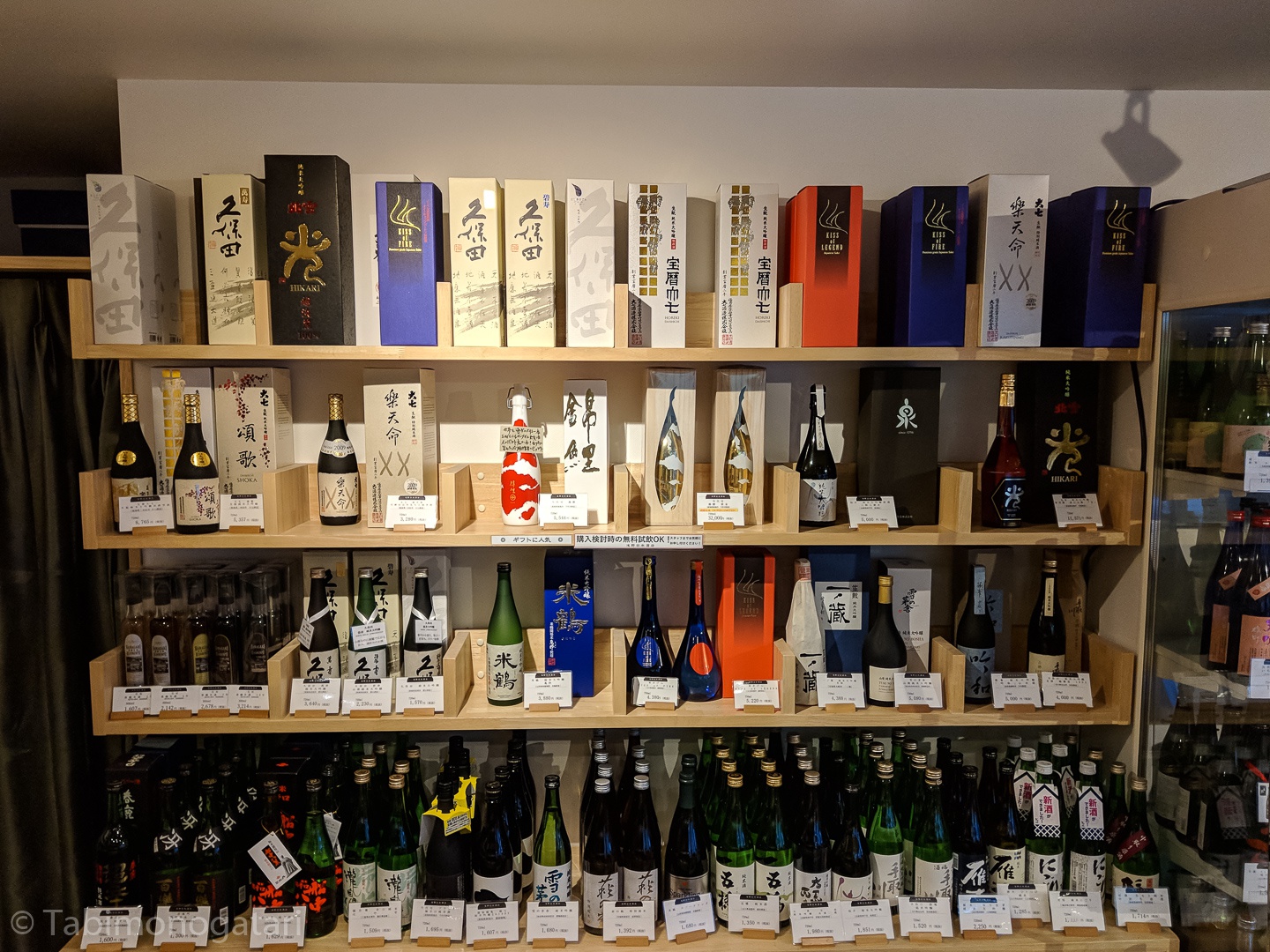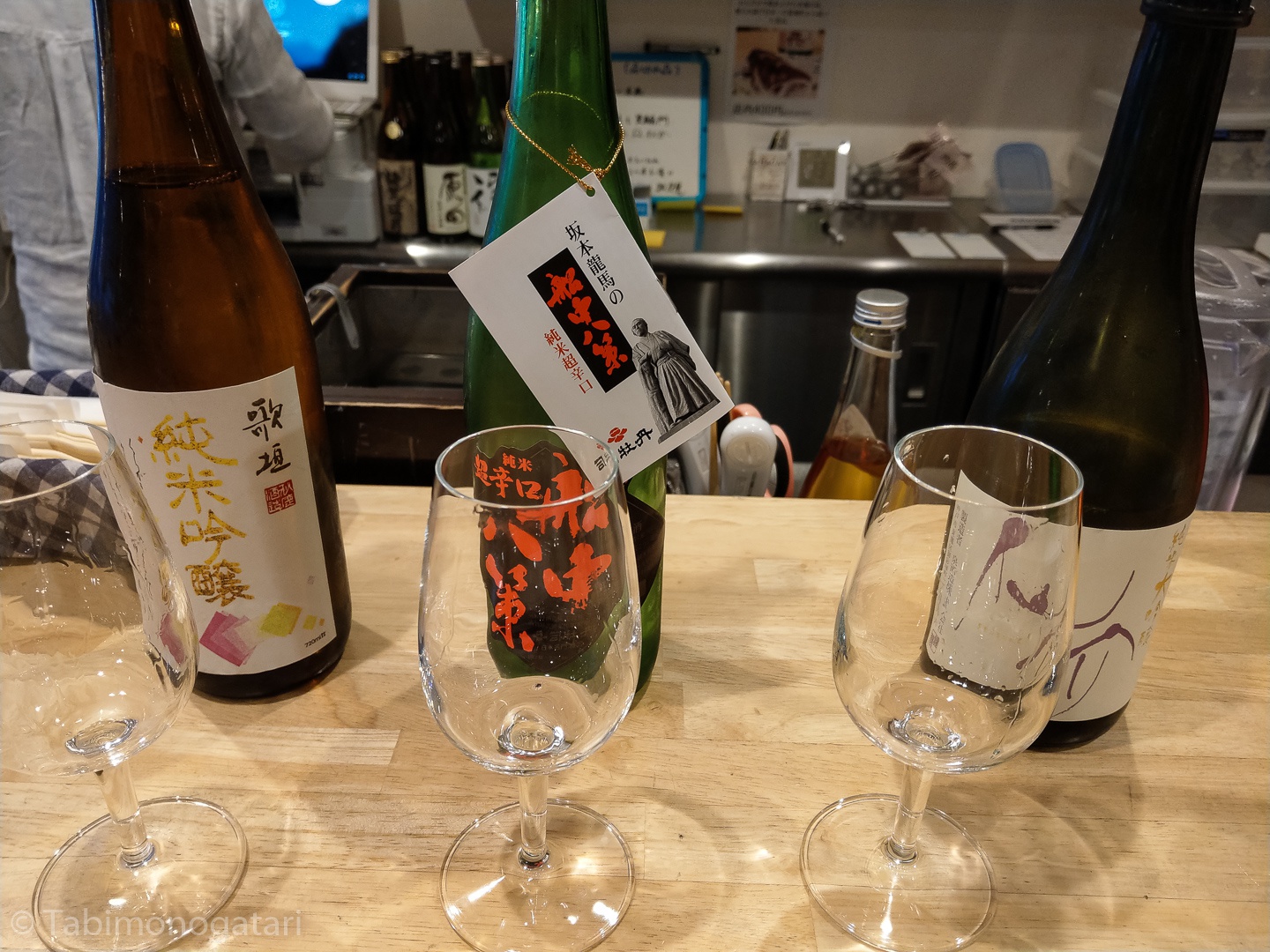 With all the shopping bags I quickly stopped by at my hotel to load them off before heading out again. In the evening I met an acquaintance I met in Takayama two years ago. He happened to visit the town at the same time but was living in Osaka. We kept in touch and decided to meet up at an izakaya.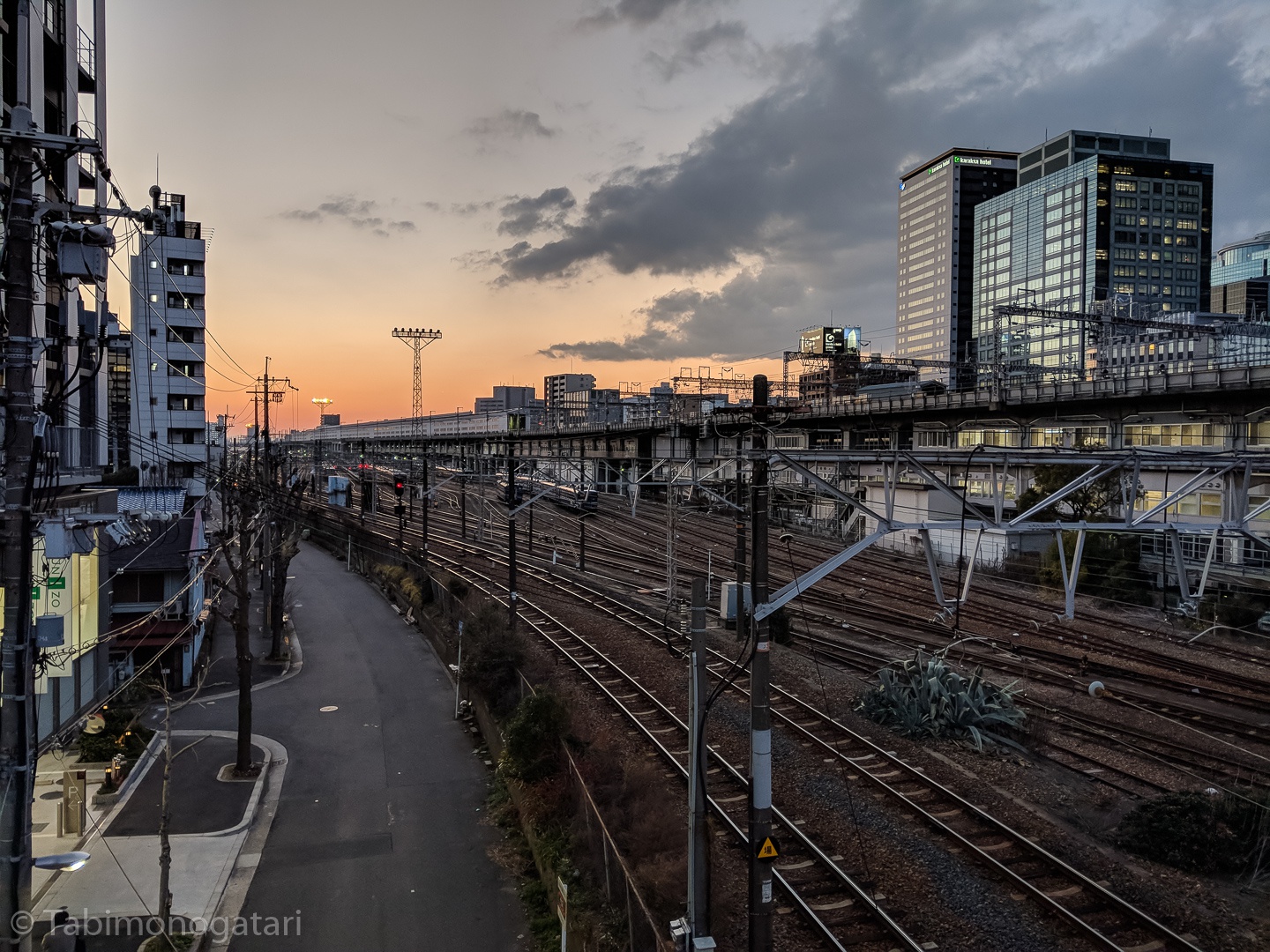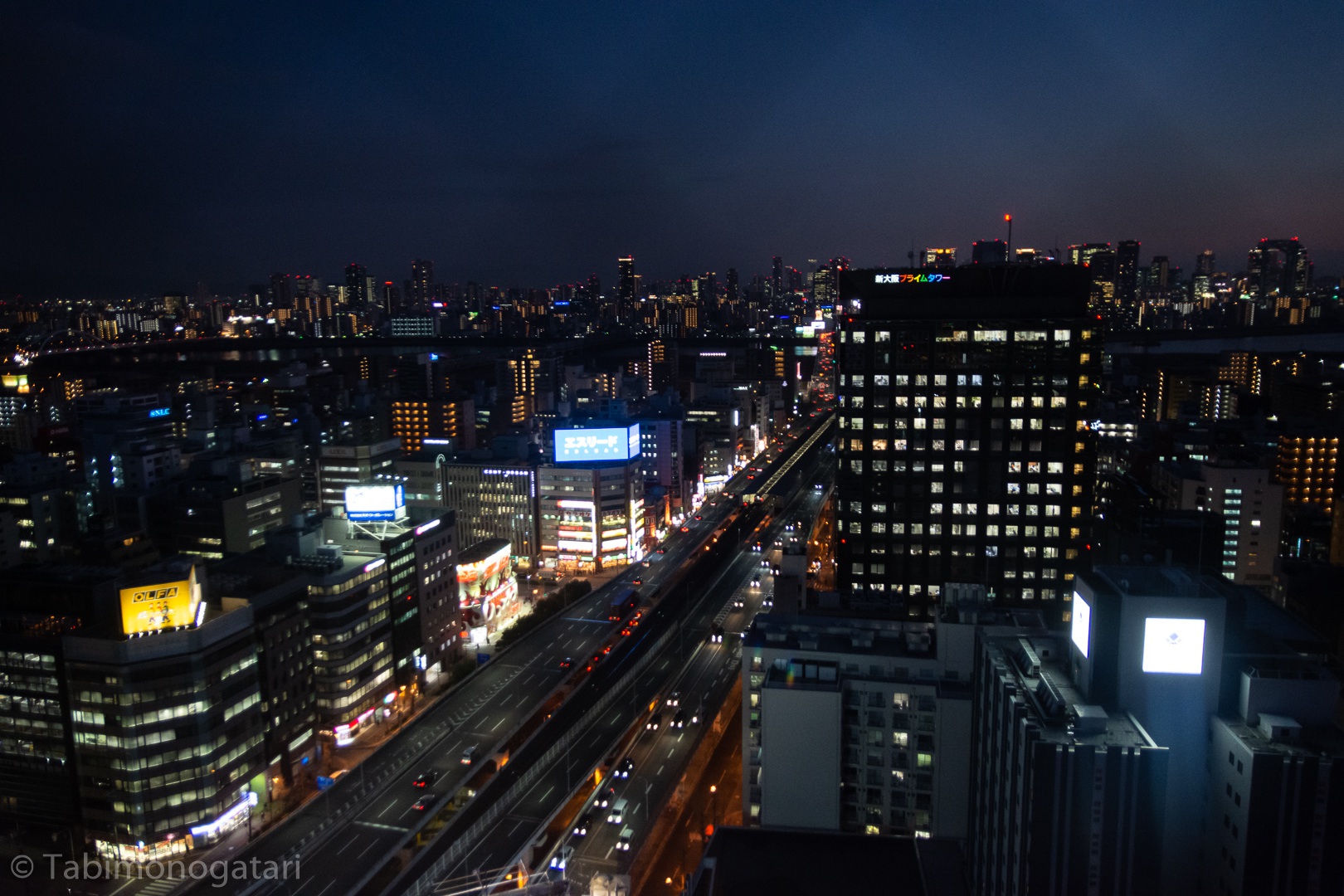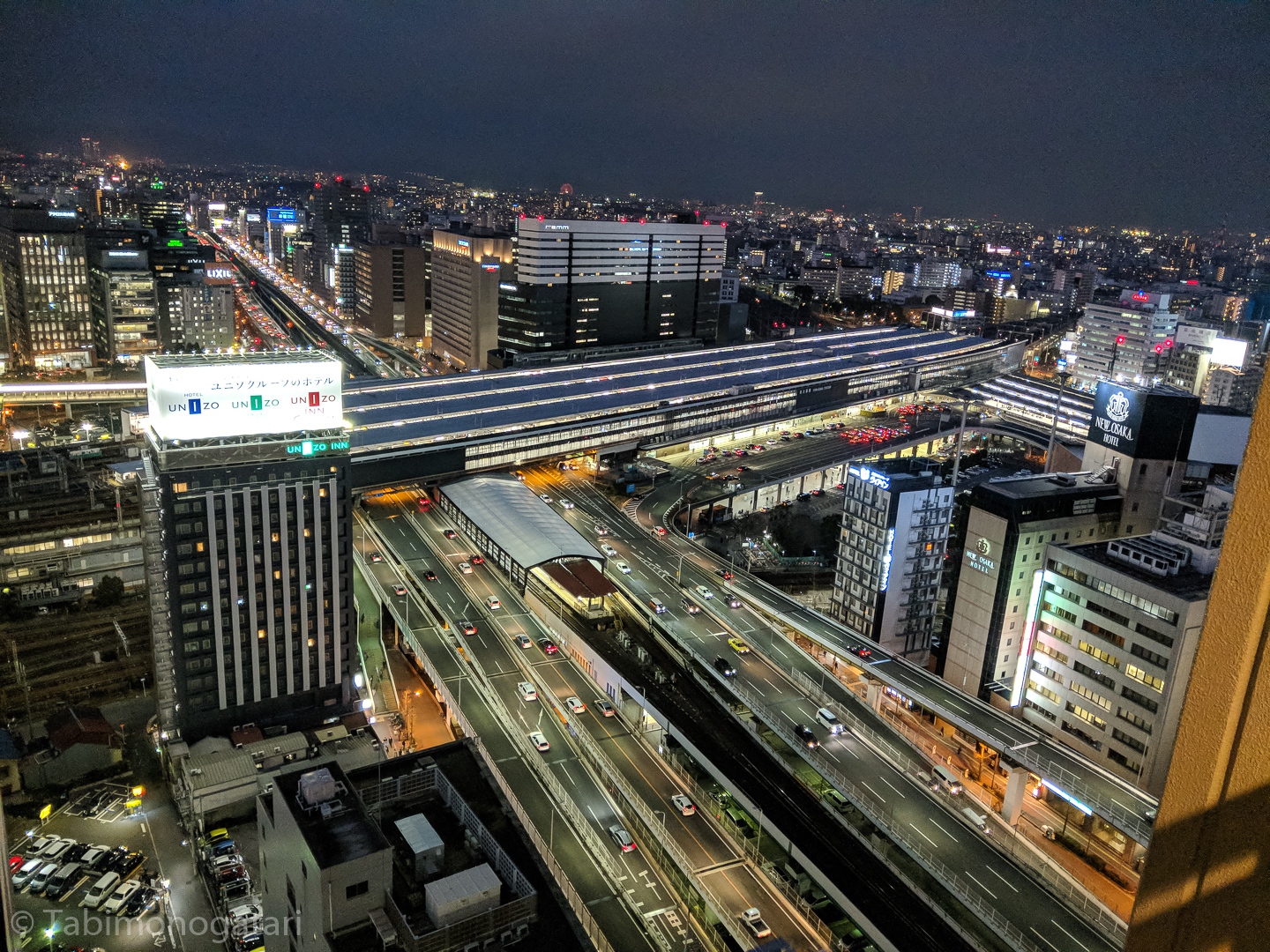 We met in the Tenjinbashi-Suji shopping street, Japan's longest one with a length of 2.6 km. He knew an izakaya specializing in seafood. When we entered, the owner greeted him like he was a regular and was also very open towards me. Like I imagined it for an izakaya in Osaka, the mood was light and everyone open-minded.
Shortly after, another friend of him joined us, the two met in New York, albeit he is also Japanese. Together we had great fun and ate ourself across the menu. We had lots of sashimi, tempura and anko innards (anglerfish).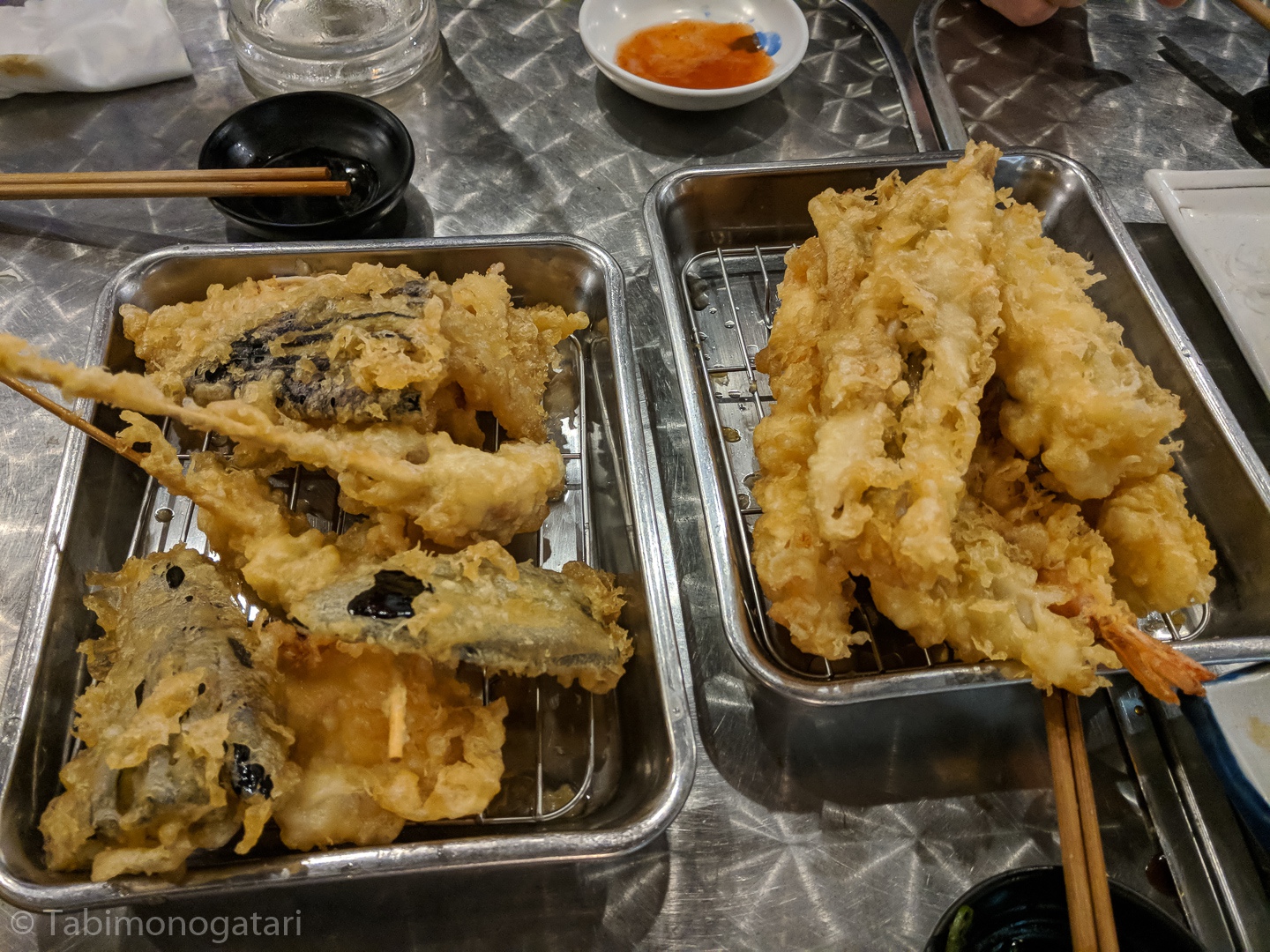 To finish off, we ordered a tuna head which was a sight in itself.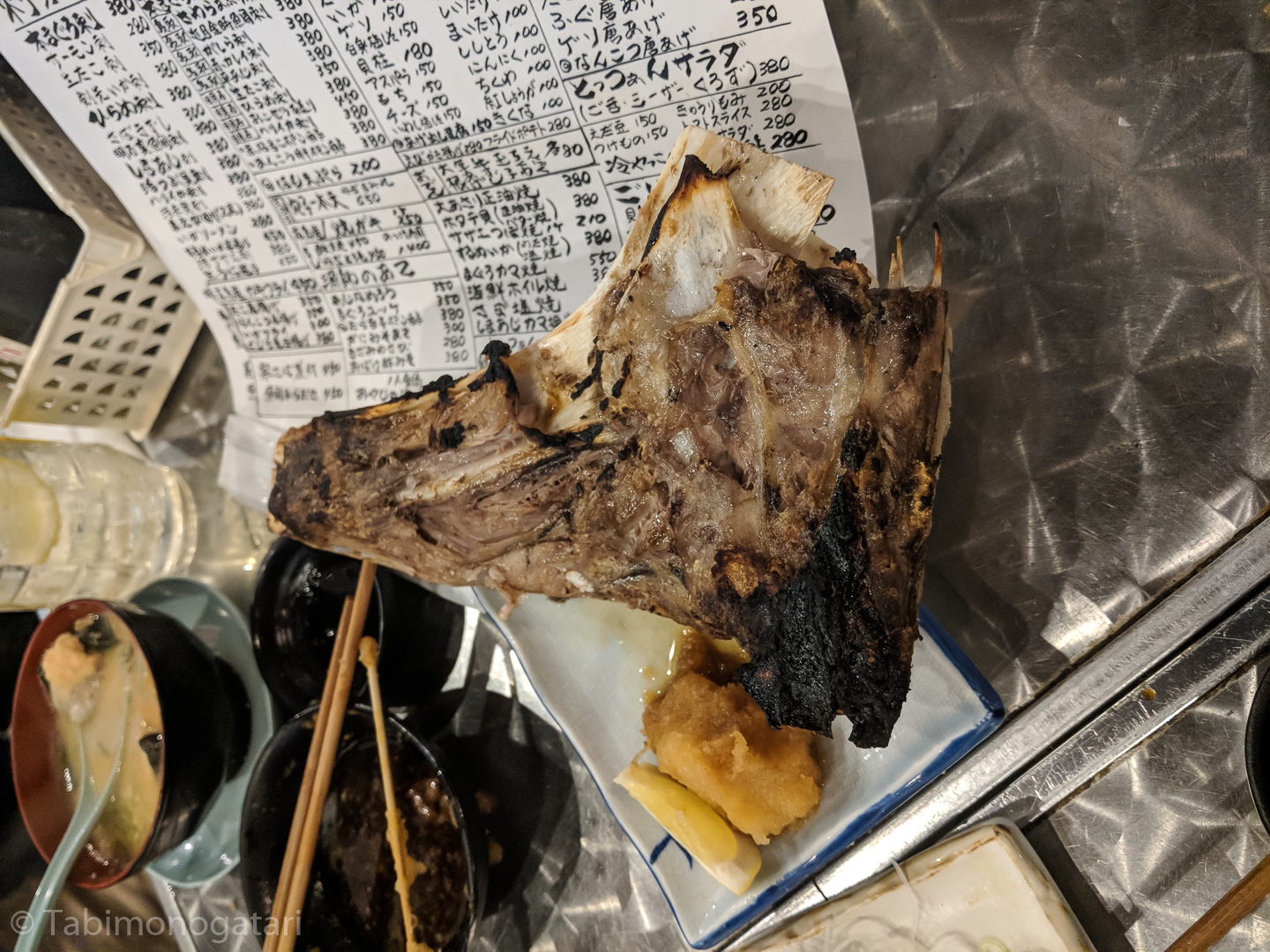 Then we headed on to a bar where we had Japanese whisky. Close to midnight I returned home and had a good rest before the last day.
Japan 2020 #13: Shopping in Osaka