When I arrived at the flat on Saturday evening my host was in the middle of eating dinner. He spontaneously invited me to join what I was grateful for. He did pick up some sweet-sour shrimps from Chinatown and combined it with Kimchi and rice he had at home. It was really tasty and a good opportunity to get to know each other.
The next morning I woke up around 6am, freshened up and left the apartment. The jet lag did not hit me hard at all, but I stayed awake during the night quite long.
Compared to the hot, sunny Zurich I left yesterday it was really chilly here. The sun broke through the clouds and the temperatures rose beyond 20°C shy.
When I walked down a few blocks I tried to make out interesting differences compared to home. Some people were jogging and/or took their dog for a walk, others roared down the multi-lane street in their big cars. I found a Safeway grocery store and strolled around on the outlook for a quick bite. (Maybe not so much) surprisingly the store was really large and the assortment was immense. At counters fresh sushi, and at another bakery goods, were prepared. In the end I chose a to-go muesli and went to Starbucks for a coffee. The staff was more friendly and the drinks cheaper than in Switzerland.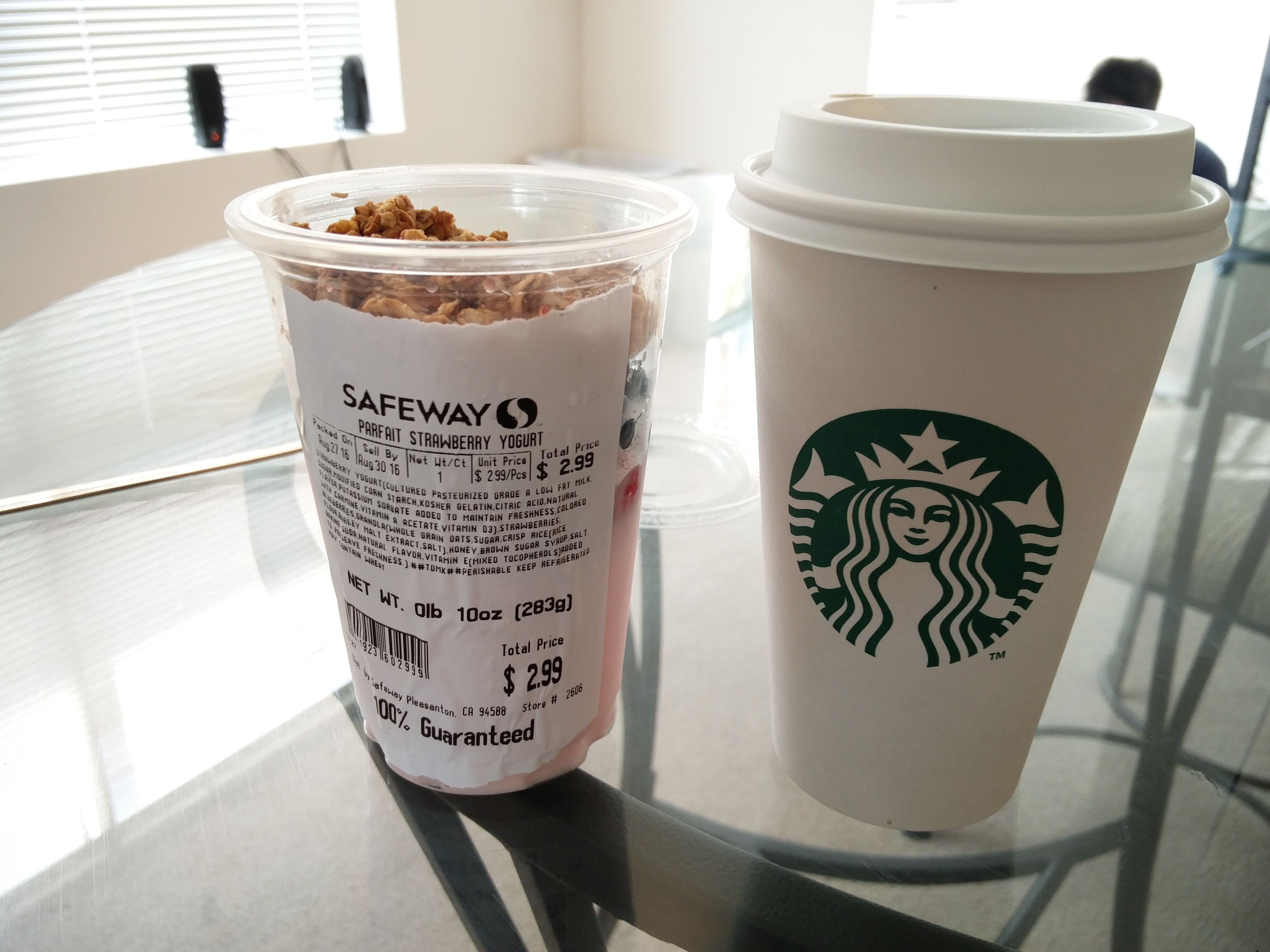 In the late morning I met up with Casey, a friend of mine I got to know in Tokyo. We share many interests and since he happened to be in the city we hung out the day together.
We had brunch in a typical restaurant with a long menu of meals rich in calories . I chose an omelette and a coffee. The staff was friendly and refilled our coffee cups regularly free of charge. The serving sizes are quite something.
Casey came by car, which seems to be essential in the US. We drove up to the iconic Golden Gate Bridge, crossed it and drove up to a vantage point.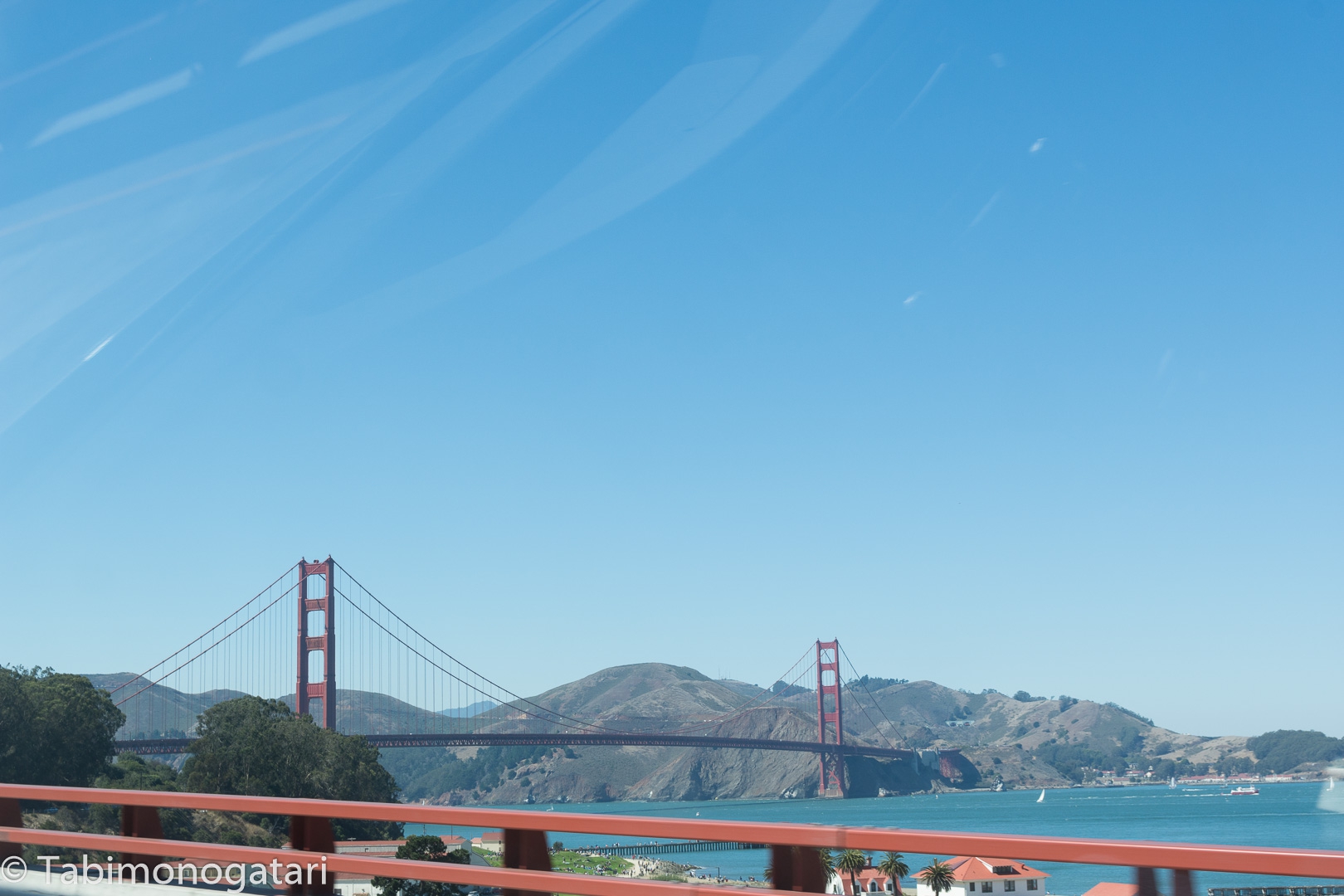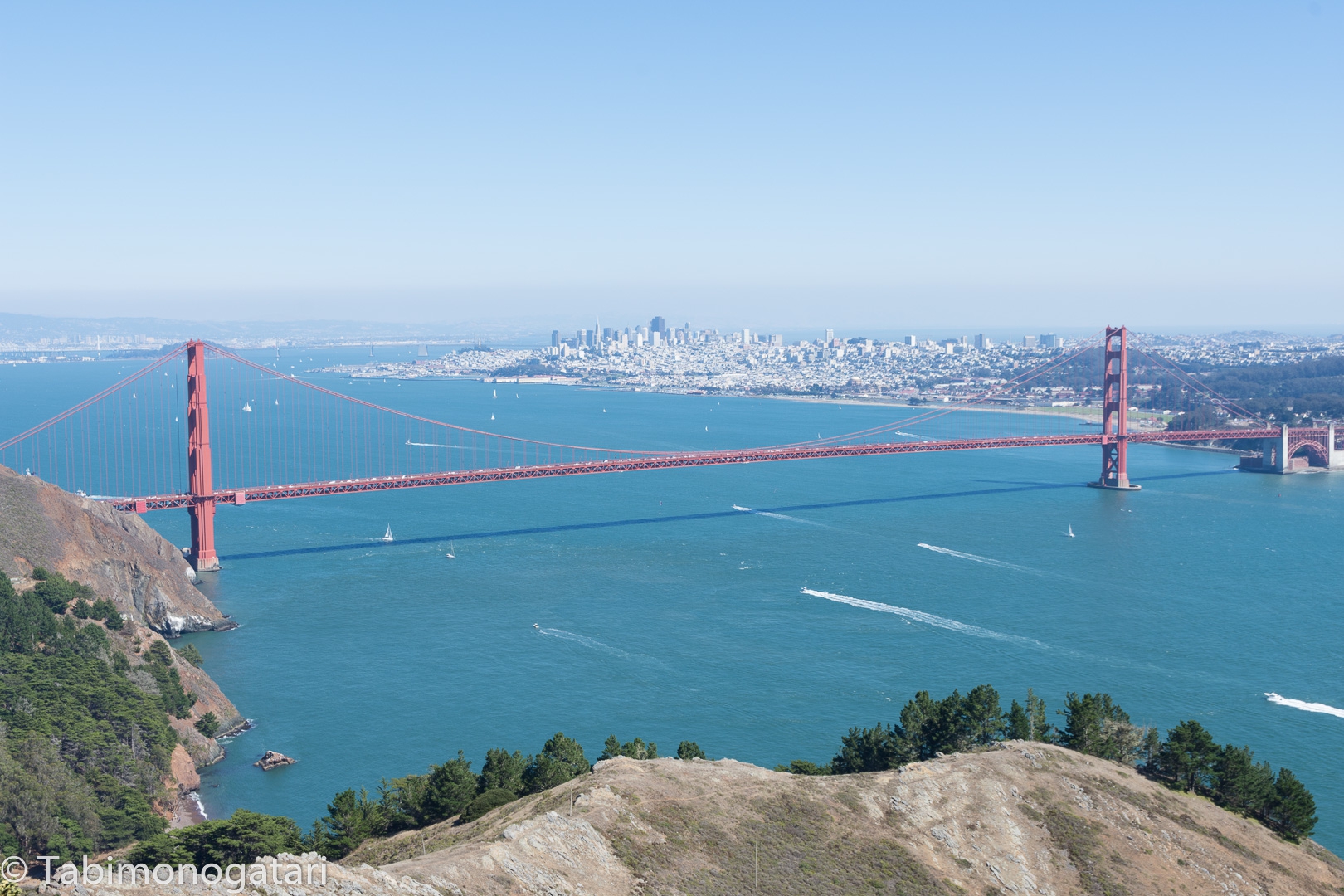 Next, we explored Japan Town, a small district in downtown SF. The Japan Center mall houses many Japanese shops and restaurants, including the book store Kinokuniya. They were exceptionally well stocked with the latest Japanese manga, and conventional literature. On that occasion I bought the first volume of Koe no Katachi which is currently screened in Japan. The story animated by Kyoto Animation is a very touching one about a deaf girl.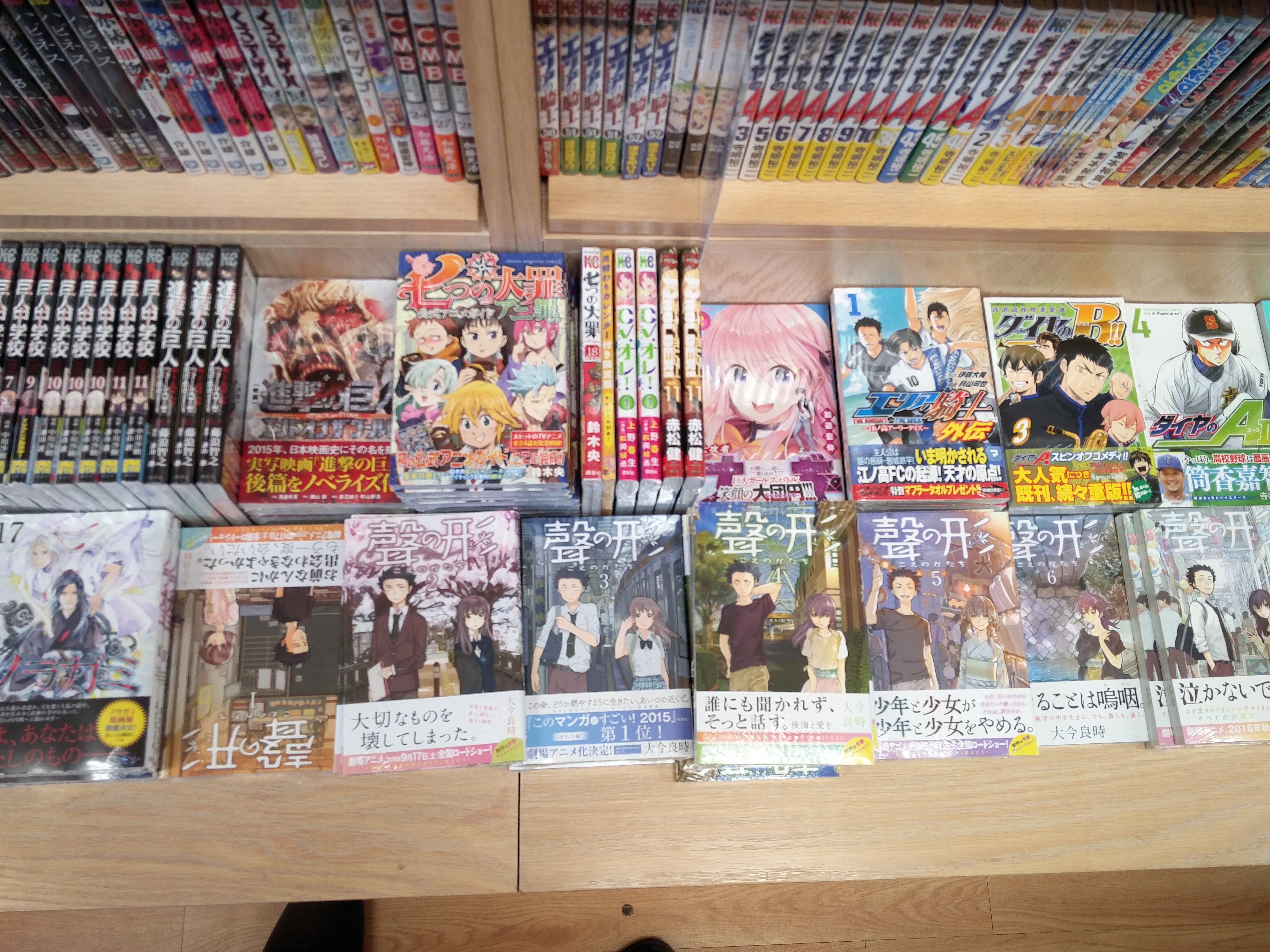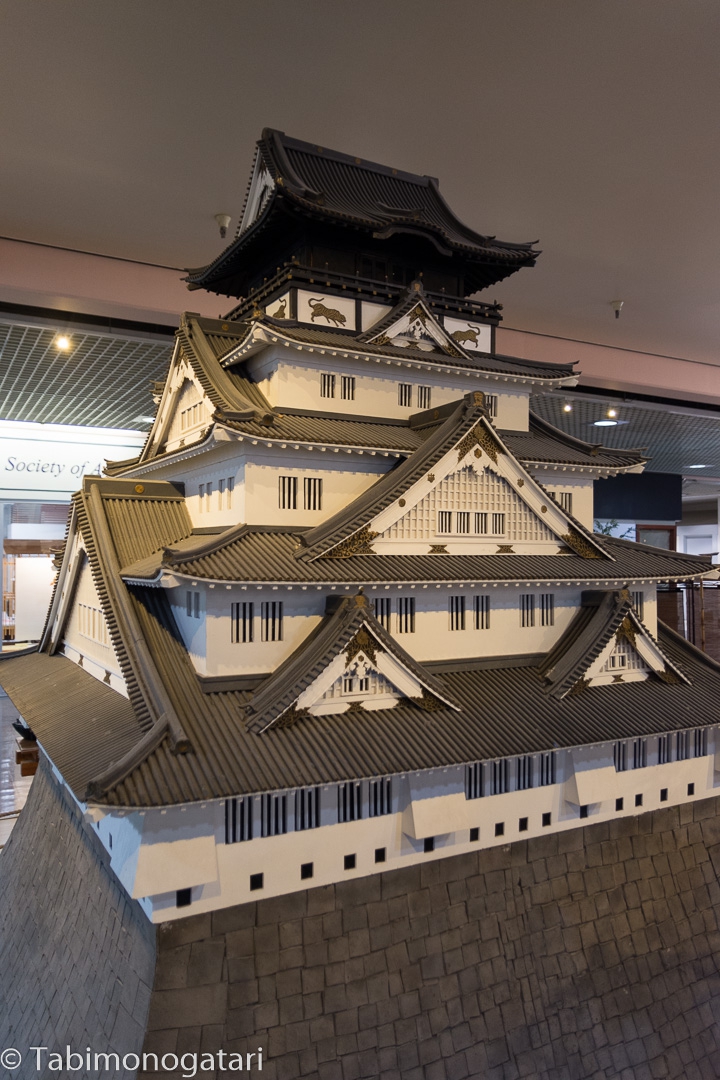 It doesn't come as a surprise that we went to a Ramen restaurant for dinner. We quickly gave up on our first choice since the queue in front of the restaurant exceeded 30 people. We found another Ramen store not so far away which served decent, but not so great noodles.
From there it were just a few blocks to the Warfield, the convert venue where Perfume played tonight. They are currently on tour in the US and we managed to secure a ticket. A detailed report about the concert will be online soon.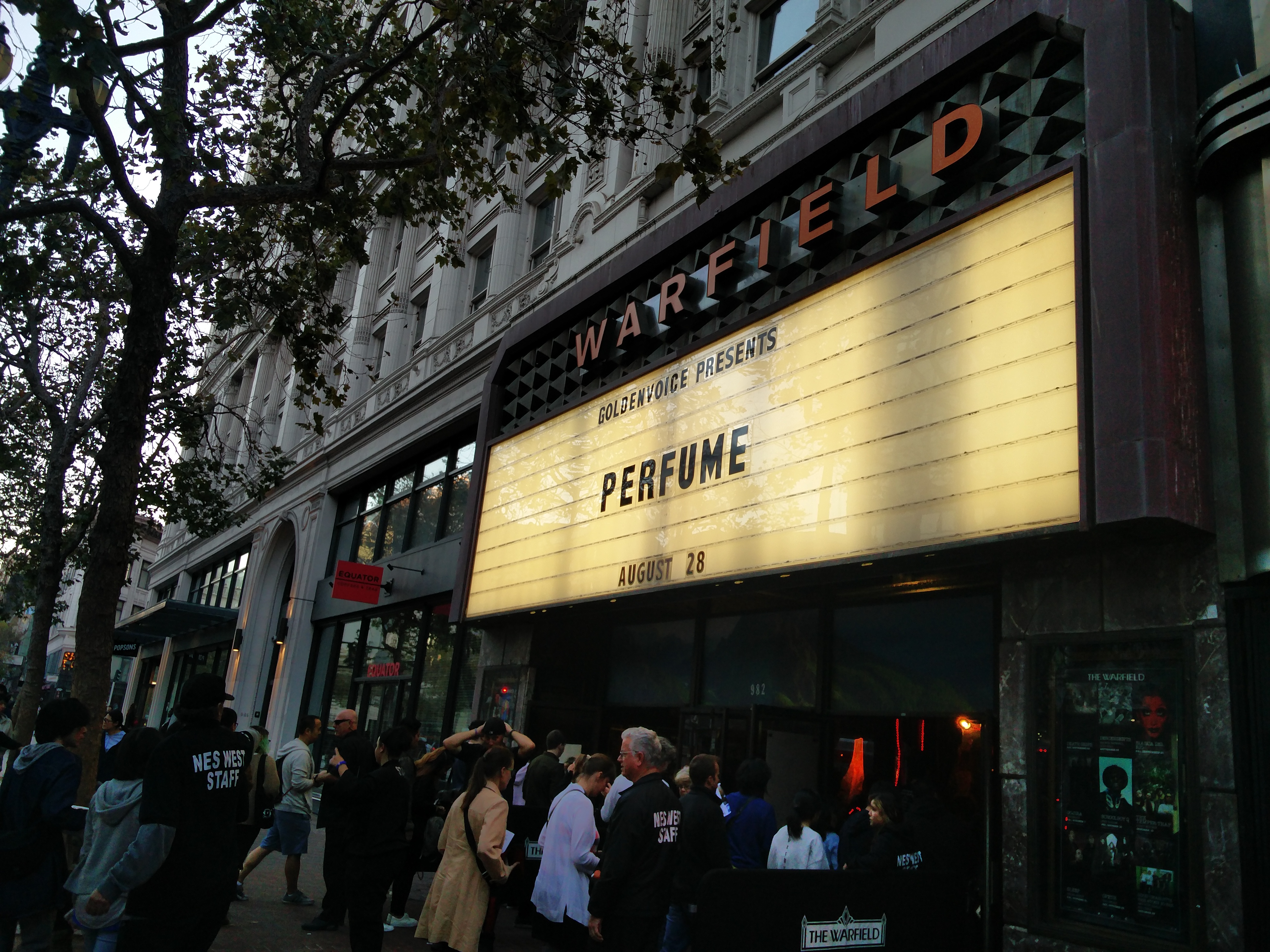 First Day in San Francisco