Recently I visited the Setouchi Art Triennale, thanks to a lucky draw. As the name suggests, this contemporary art exhibition takes place every three years on the islands of the Setouchi region. After a day in Inujima (see part 1), I visited Teshima (part 2) and Naoshima on the second day of my trip.
Naoshima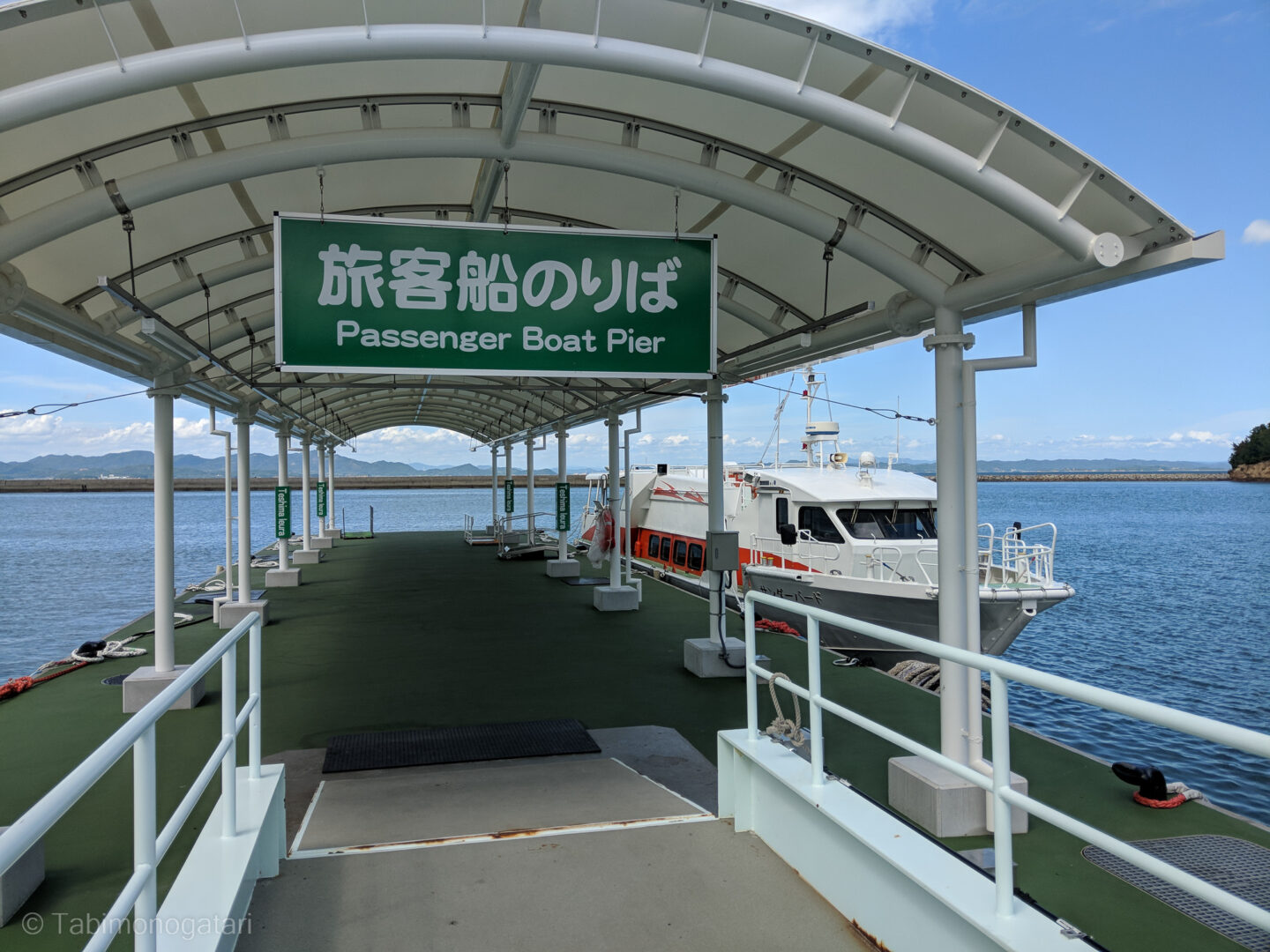 I just made it back in time to catch the ferry to Naoshima from Teshima. Dark clouds approached the island and minutes later it began to rain. Fortunately, I could hop onto a bus right away to transfer to the south side of the island where most museums were located.
I visited the Chichu museum next, which was designed by architect Tadao Ando. The museum located underground utilizes natural light in several ways while avoiding electric lights. For that reason, the visit was interesting beyond the art itself.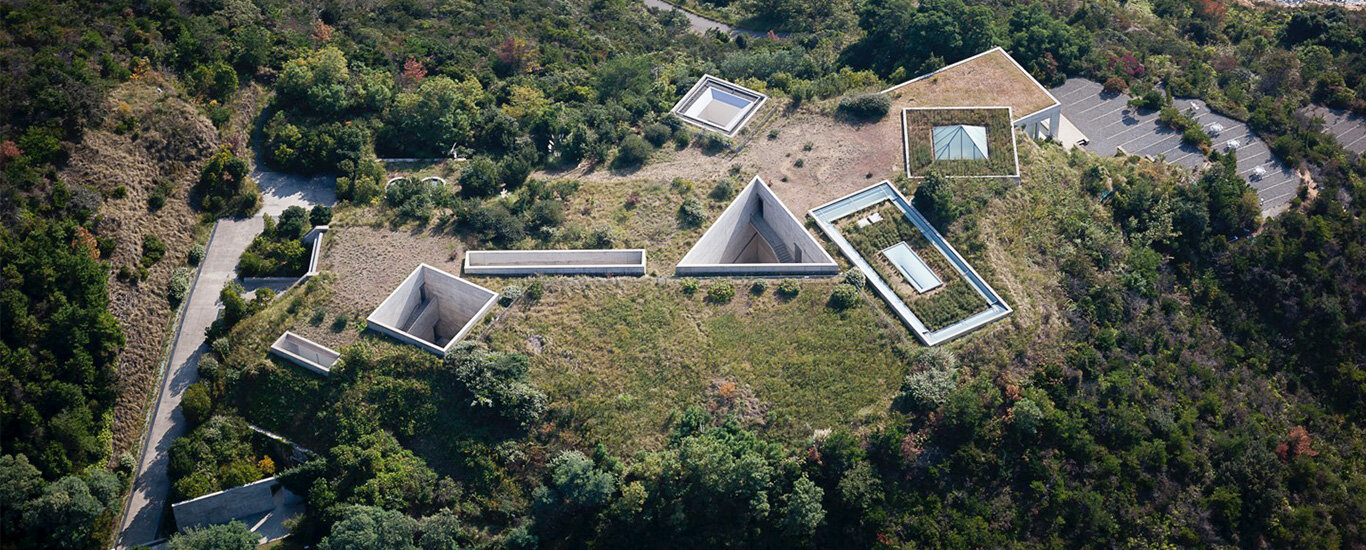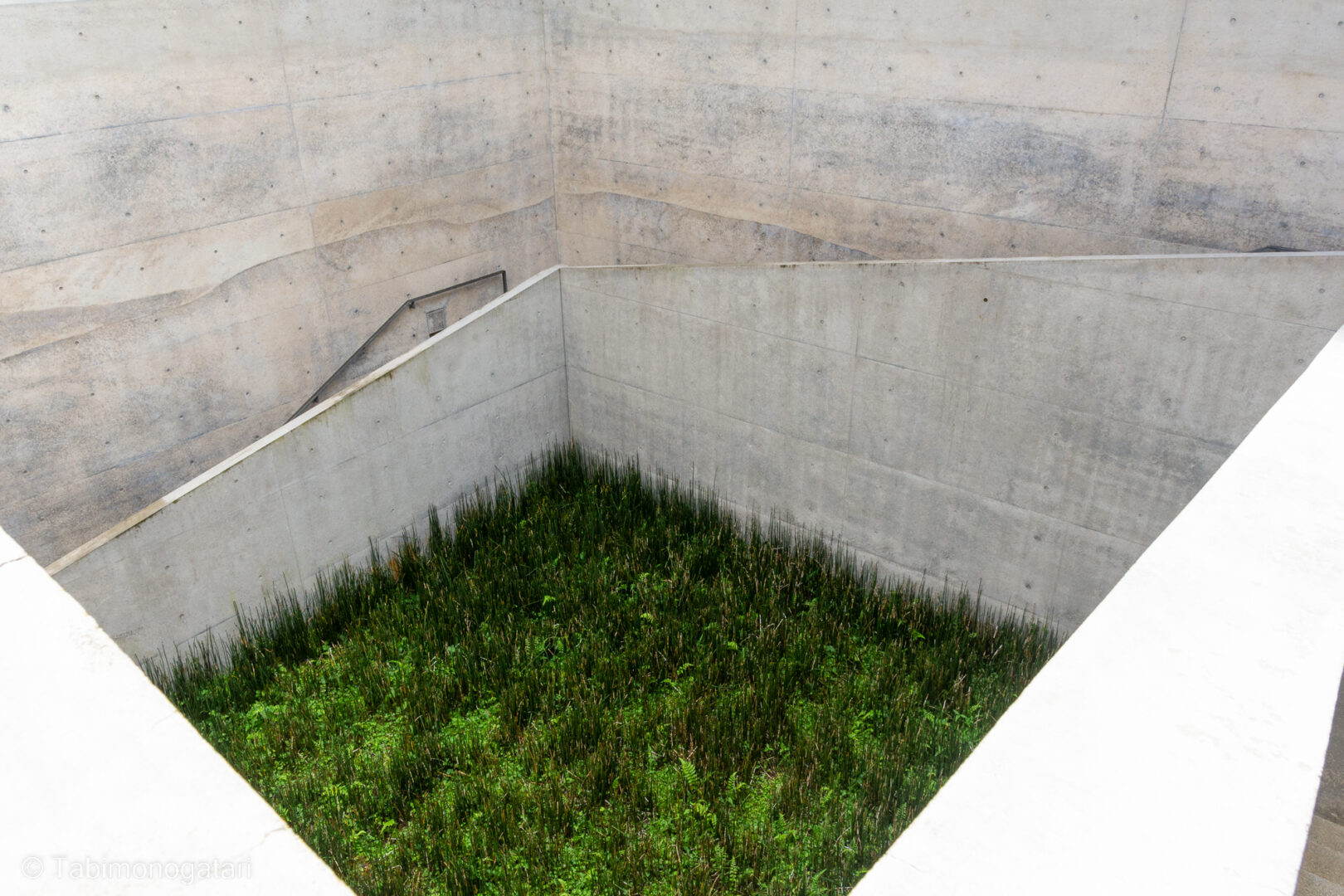 First I appreciated the works by Claude Monet: five works of the Water Lily series. Then I experienced the installations by James Turrell, who plays with light in interesting ways. One of his works is simply a square room with an open ceiling, fittingly called "Open Sky". Luckily the rain had stopped and the sun was shining at this point. The other artwork was an illuminated room that could be entered in small groups. The lighting was so diffuse that one lost the feeling of position and distance.
The third artist, Walter De Maria, constructed a large artwork on the lowest floor that was also illuminated by natural light. In the center is a large stone sphere and golden wooden pieces decorate the walls. Depending on season and time of the day, the viewing experience is always changing.
On foot, I continued to the Benesse House area which features outdoor and indoor artworks from various artists.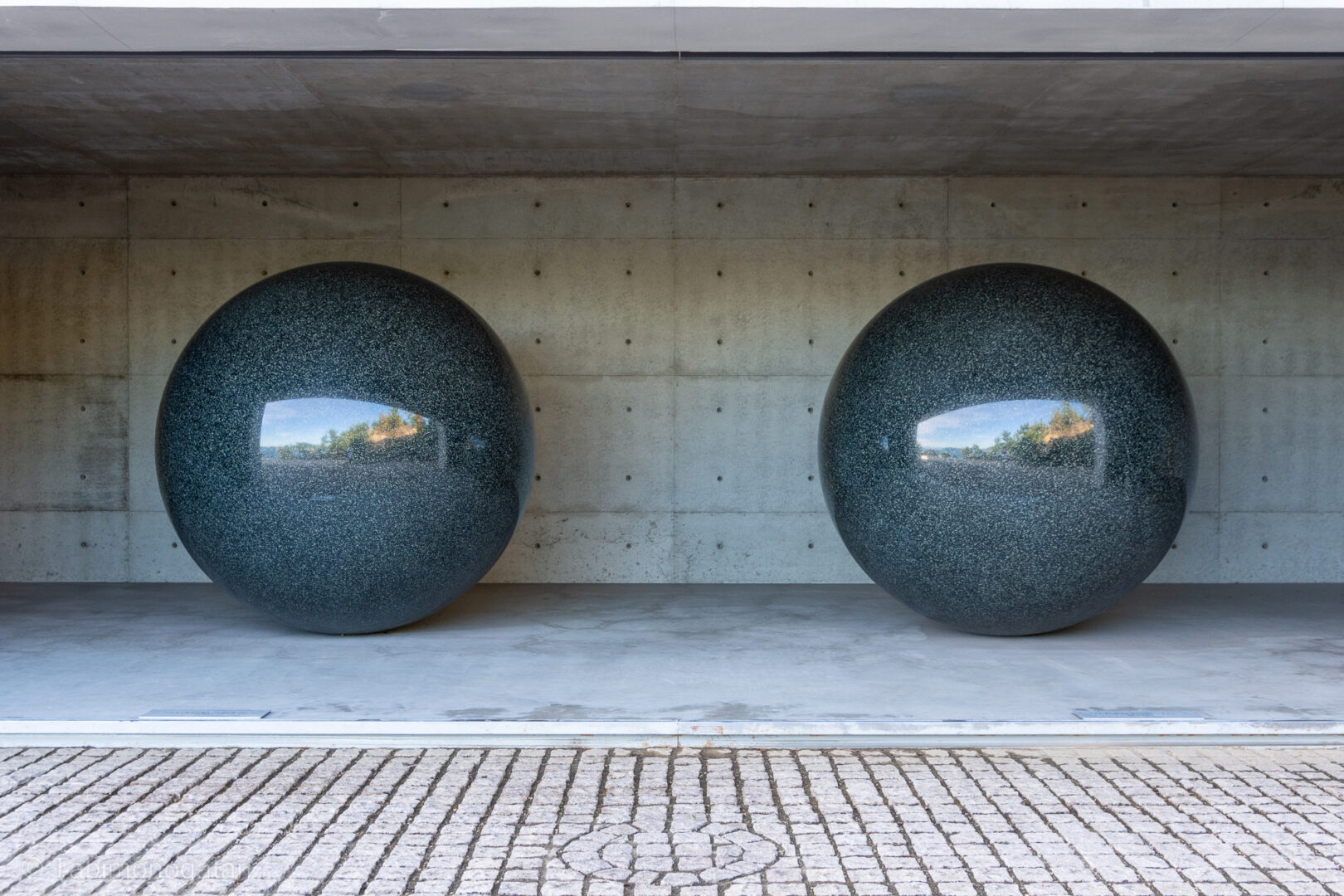 The famous yellow pumpkin from Yayoi Kusama was missing though since it was swept away by a typhoon a while back.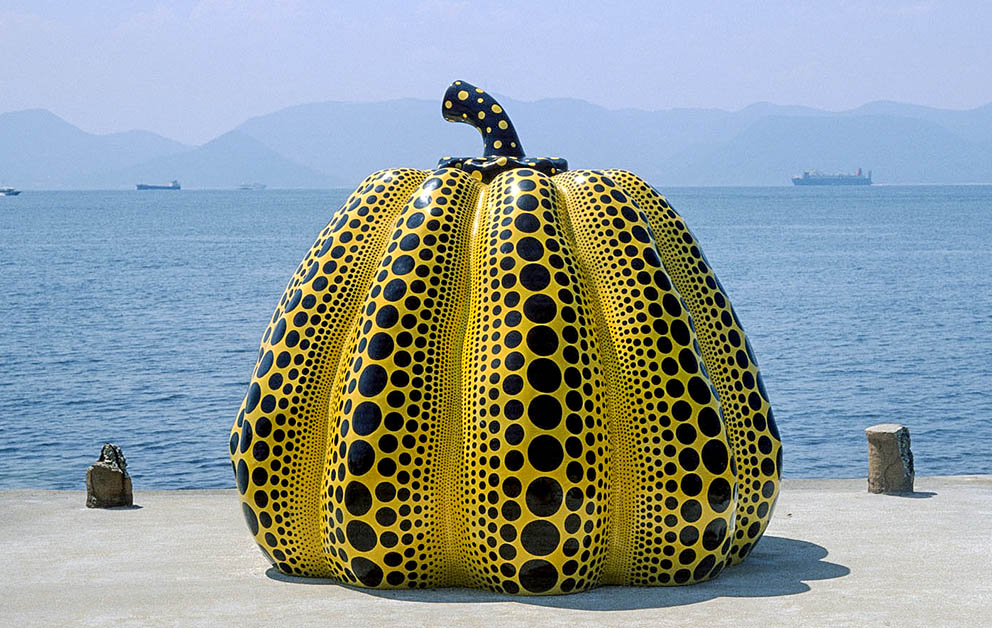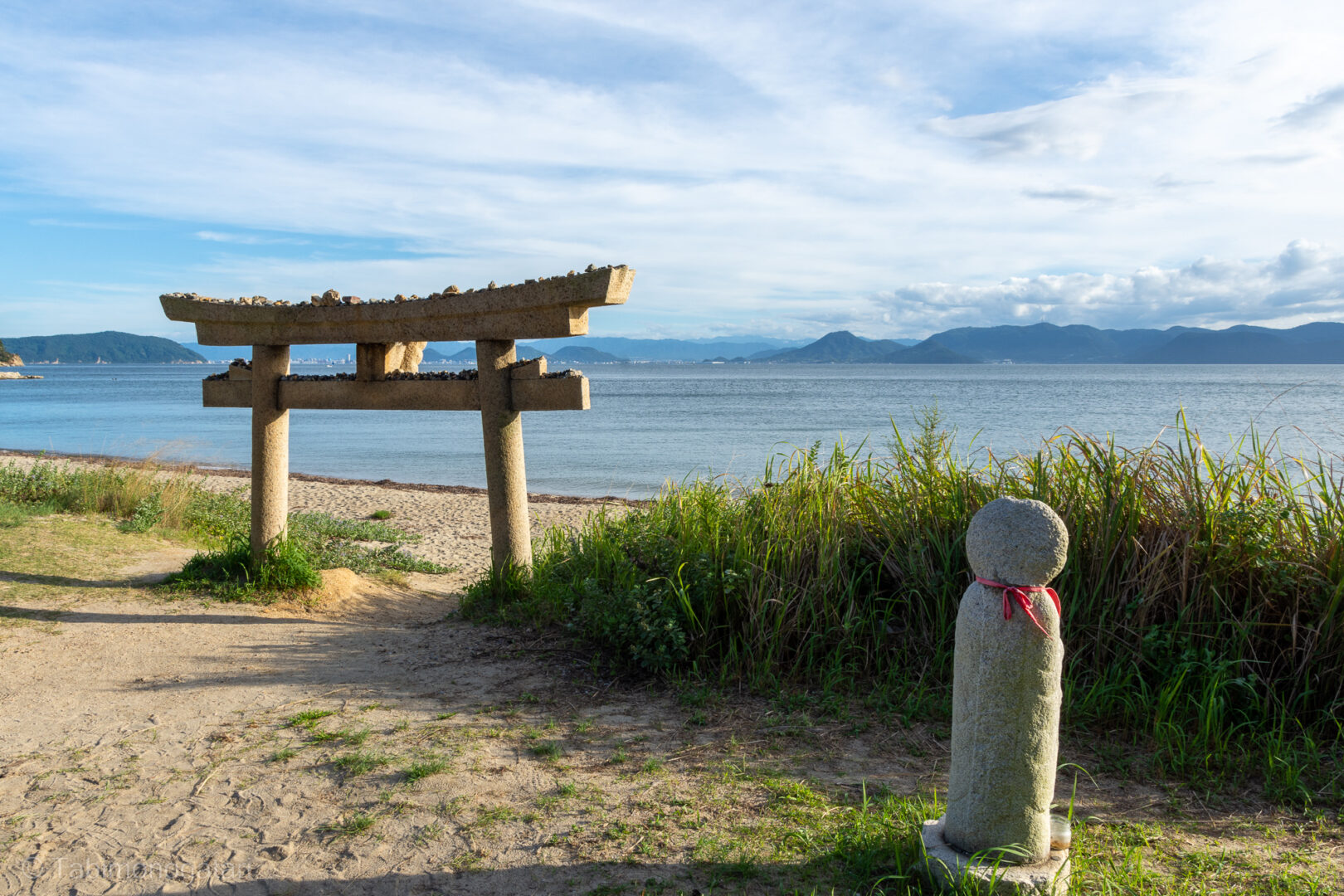 Around five I returned to the harbor as the museums closed for the day. A short ride on the top deck of a car ferry later I took the train from Uno station back to Okayama.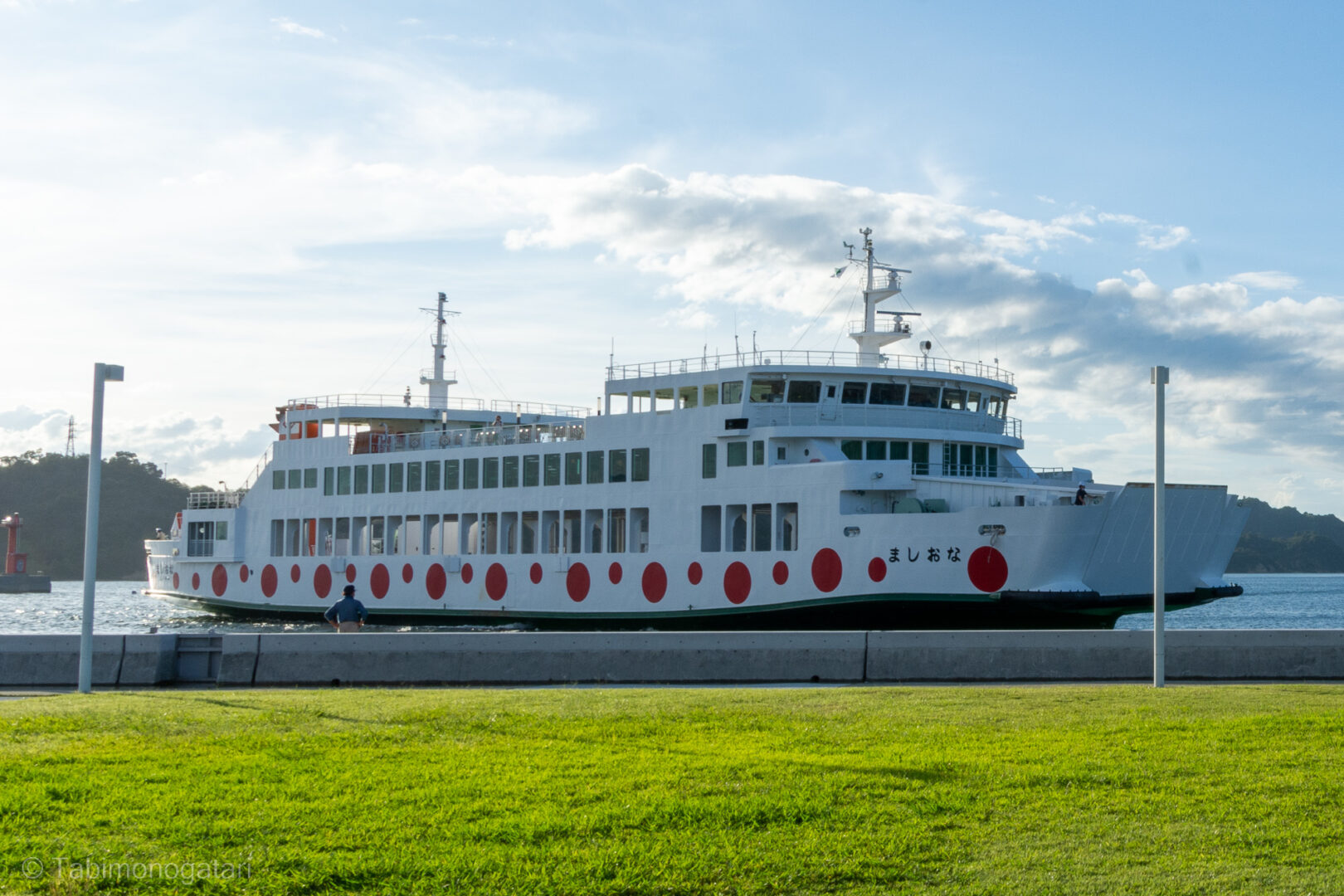 At the station, I had time to enjoy some tempura and buy souvenirs before boarding the Shinkansen back to Kyoto.
I am glad I went to see the Setouchi Art Triennale. The summer season has ended but the event will open for the autumn season in late September.
Setouchi Triennale (3/3) – Naoshima