After touring Ginza, Toyosu and Odaiba yesterday, I planned to see central western districts, including Shinjuku and Shibuya. Of course it came all different again.
Even when on holidays, at some point the daily chores come back to haunt you. In my case this was the laundry. Coin laundries can be found in any hotel so of course it was no problem, it just took some time away from the morning.
Many train networks run below, through and above Tokyo but the most well known one must be the JR Yamanote line which circles the central part of the city. Luckily there is also a line which allows a direct route between the Eastern and Western stations, the Chuo line. Using the latter I made my way from Asakusabashi to Yoyogi and from there to Harajuku with the Yamanote train.
Here in Harajuku I spent a lot of time window shopping and walking through the district. I liked the Musubi store that specializes in furoshiki cloths. On the way to there I also passed by a popular ramen place called Afuri that specializes in yuzu ramen. Because I had some at the other place in Yurakucho already I passed on this time but might check it out next time.
Instead, I visited Yamawarau for lunch, where I could enjoy shabu shabu. The hot pot dish is usually enjoyed as a group but here solo diners are also welcomed. I liked the large selection in the menu, one was free to choose among different amounts of pork and beef slices or mix them. Further, sukiyaki was also available.
At lunch time the costs are quite decent considering the ingredients and location of the restaurant, so I was quite happy coming here. The Yamagata wagyu beef and pork shabu shabu was simply delicious.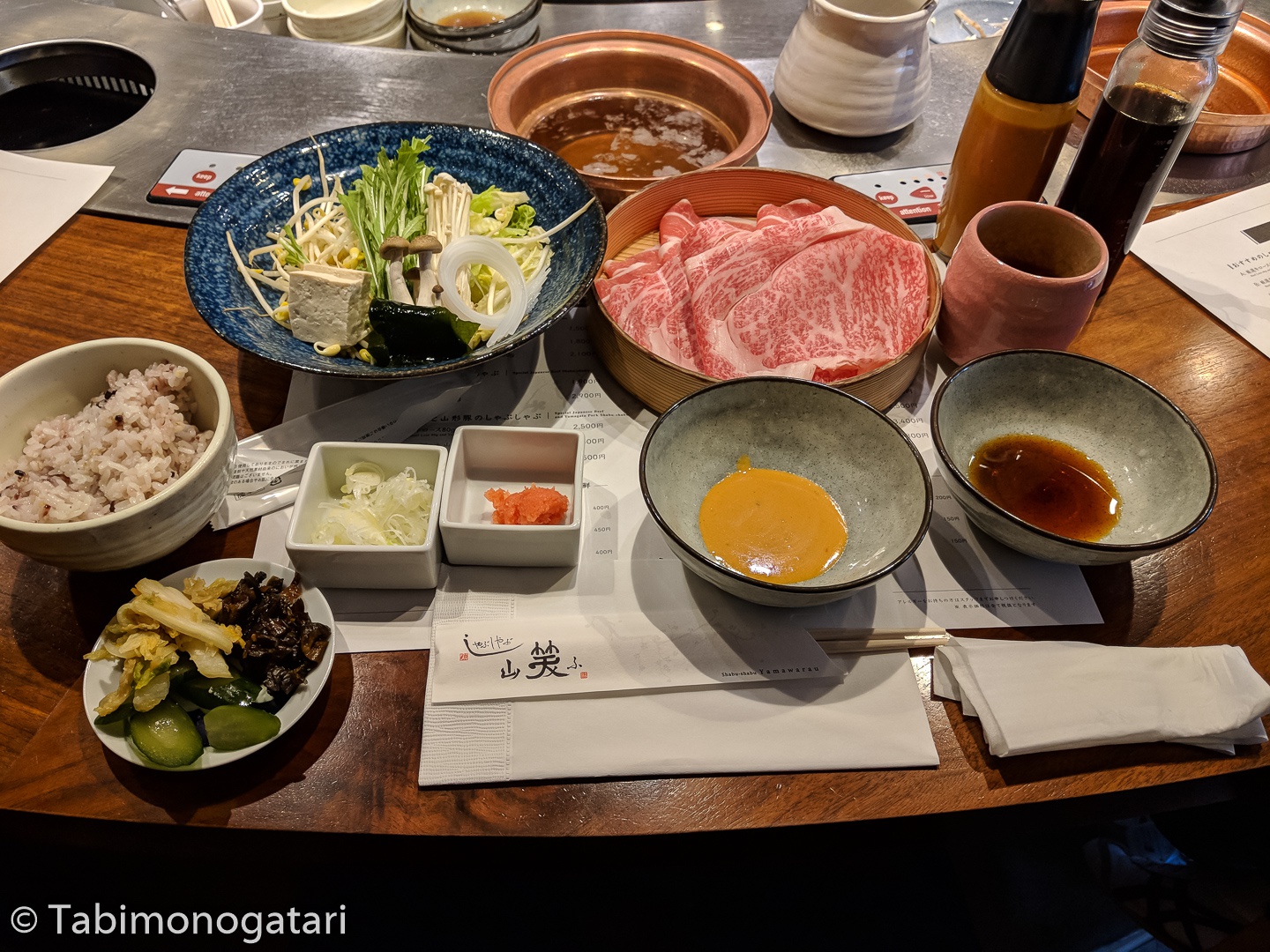 Later I followed Omotesando street down to Aoyama where I continued my shopping trip. By that time I realized there was no time to visit the other districts anymore since I had plans for the evening already. Sadly I could not visit Shibuya nor Shinjuku, let alone Daikanyama and Sangenjaya.
On the way back I stopped by at Meiji Jingu. As soon as I entered the park, all the noise from the city faded out. I appreciate this tranquil place inside the city center.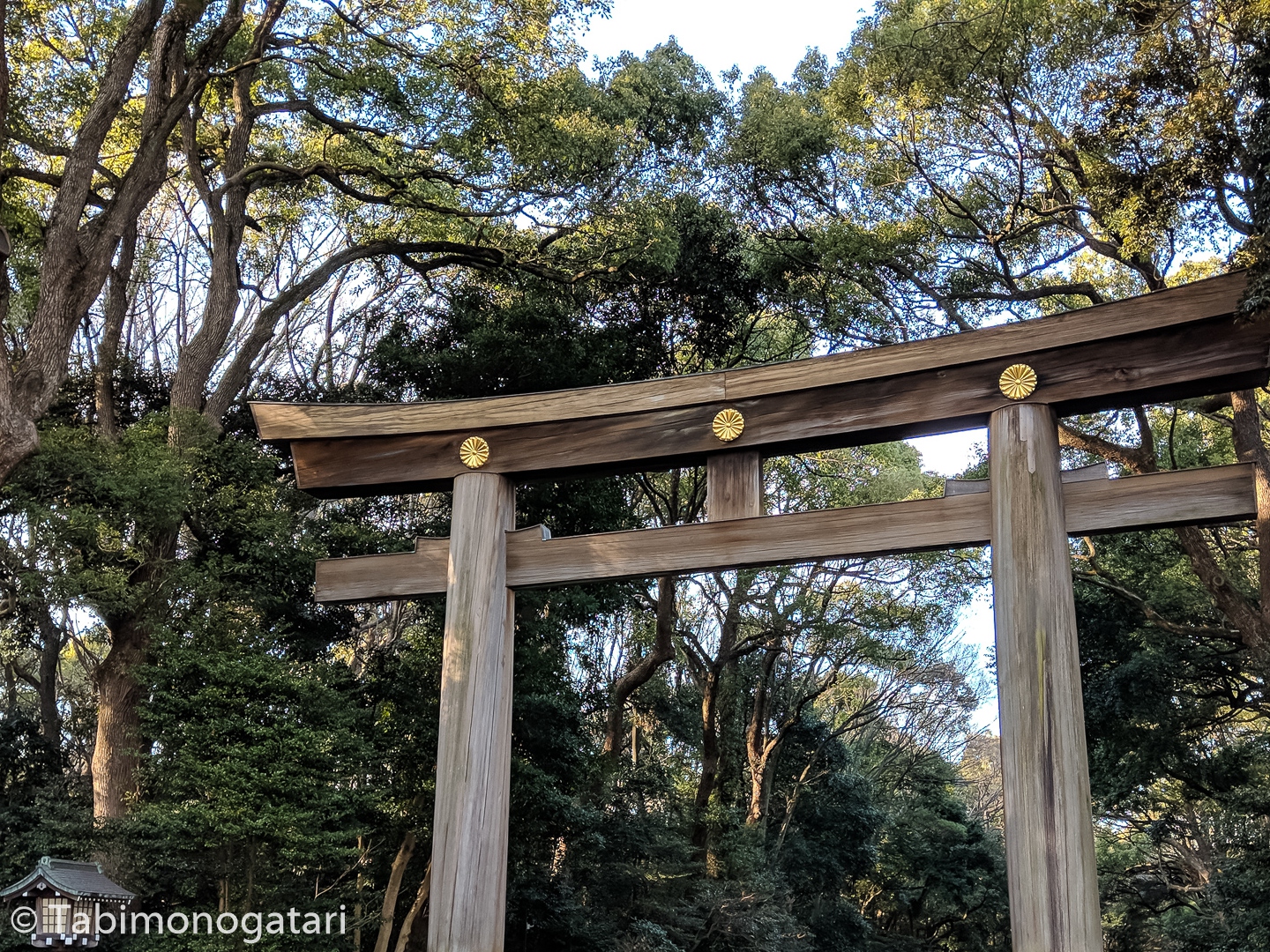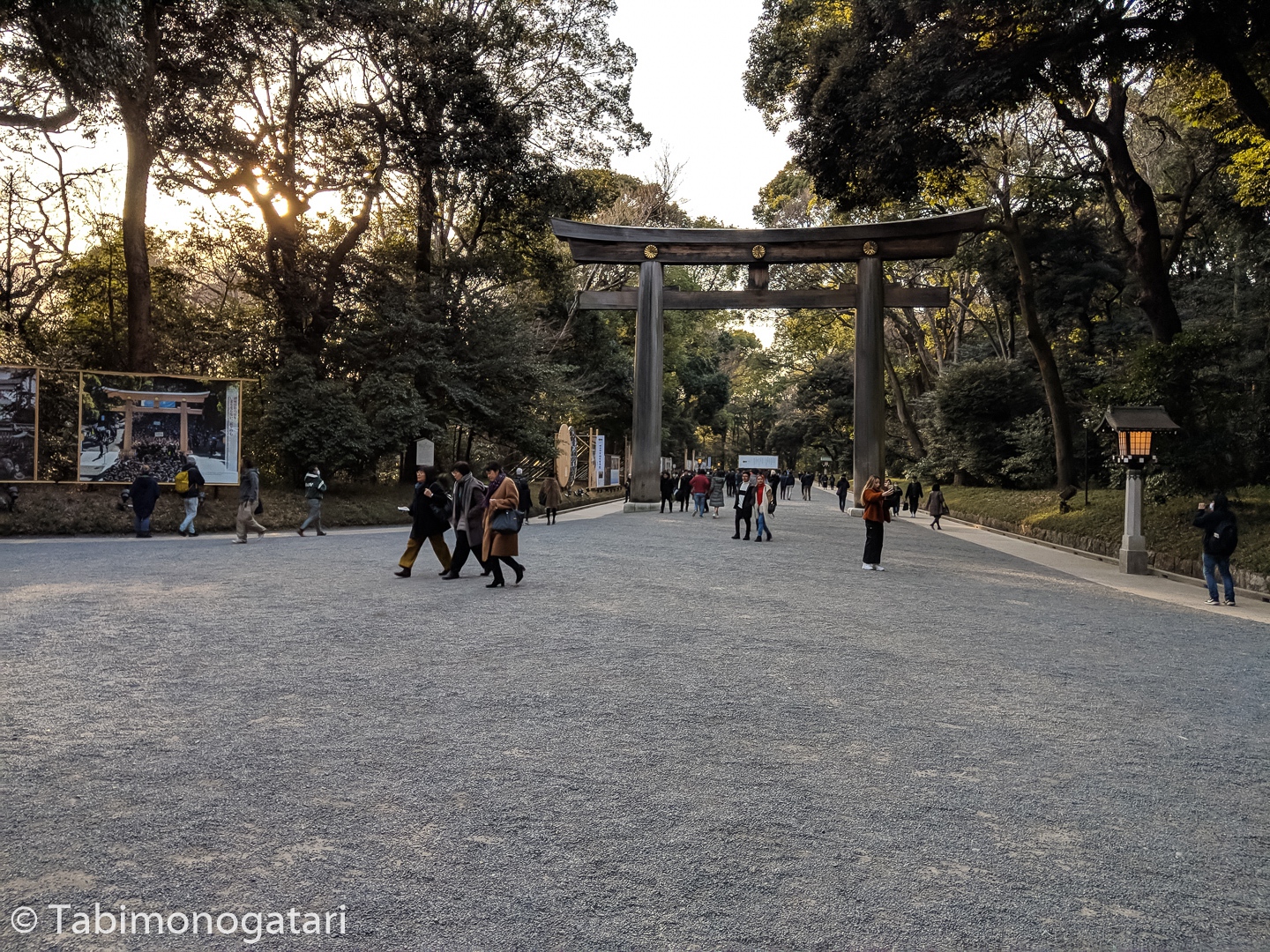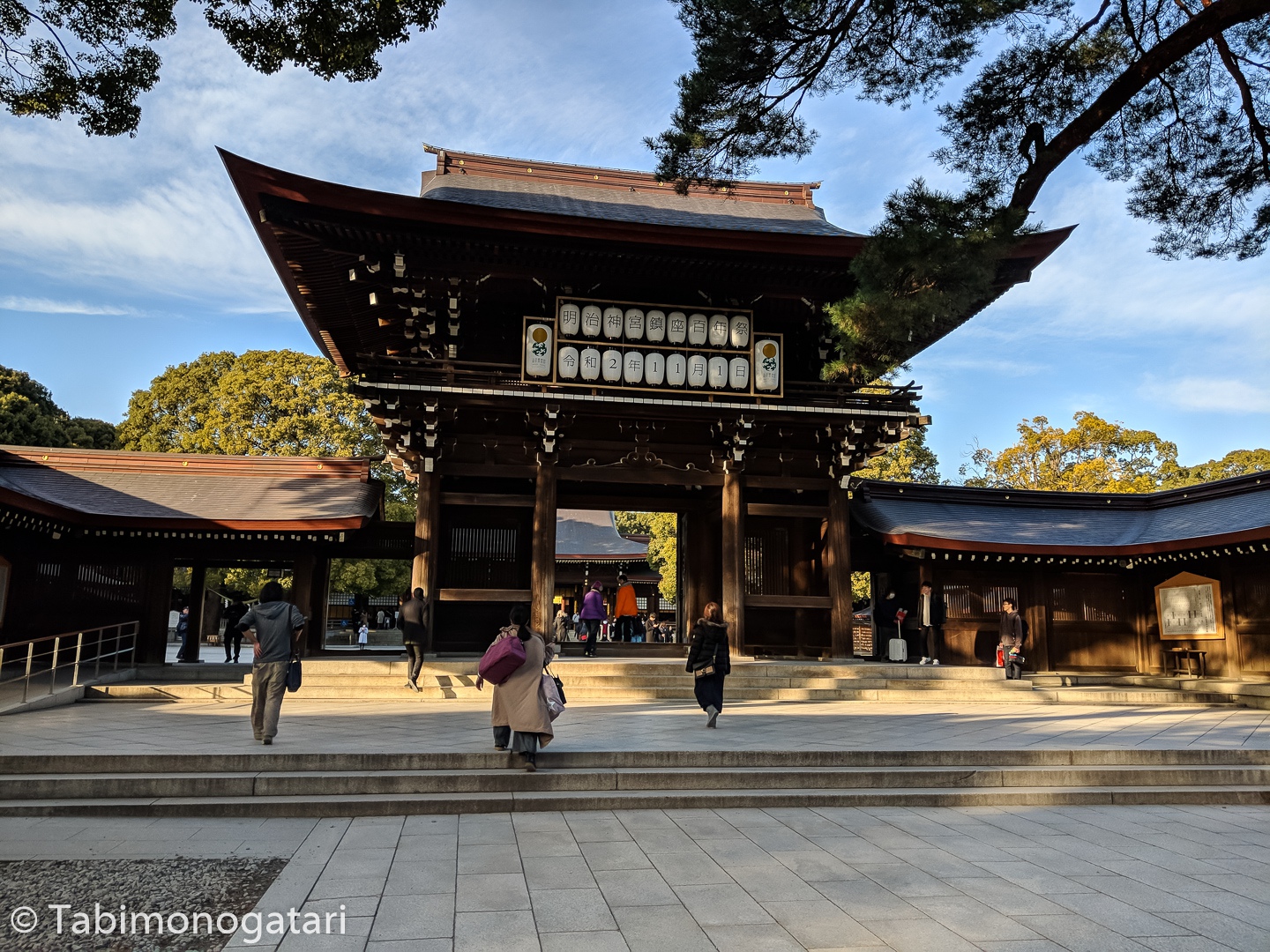 Then a plane flew across pretty low and it was followed by many more, taking away some of the peacefulness. At the moment, a new landing approach route is tested for Haneda Airport in order to increase its capacity during the Olympics and beyond. As a consequence, the planes came in pretty low and were clearly visible. On the other hand, the noise of the planes was not louder than the passing trains.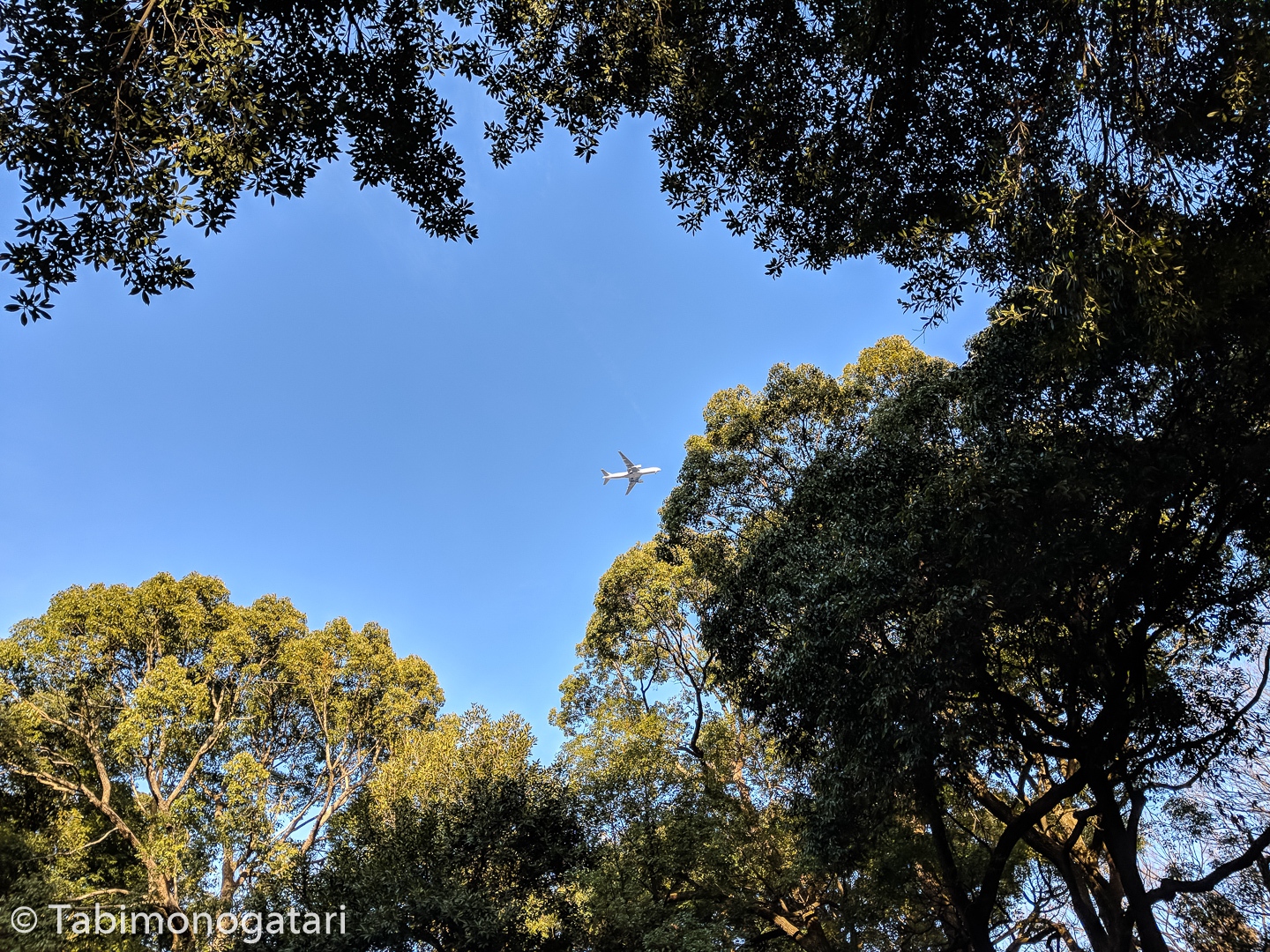 When I quickly went to Asakusa to drop off my stuff, it happened to be blue hour, so I could take nice pictures of Sensoji temple and the riverside.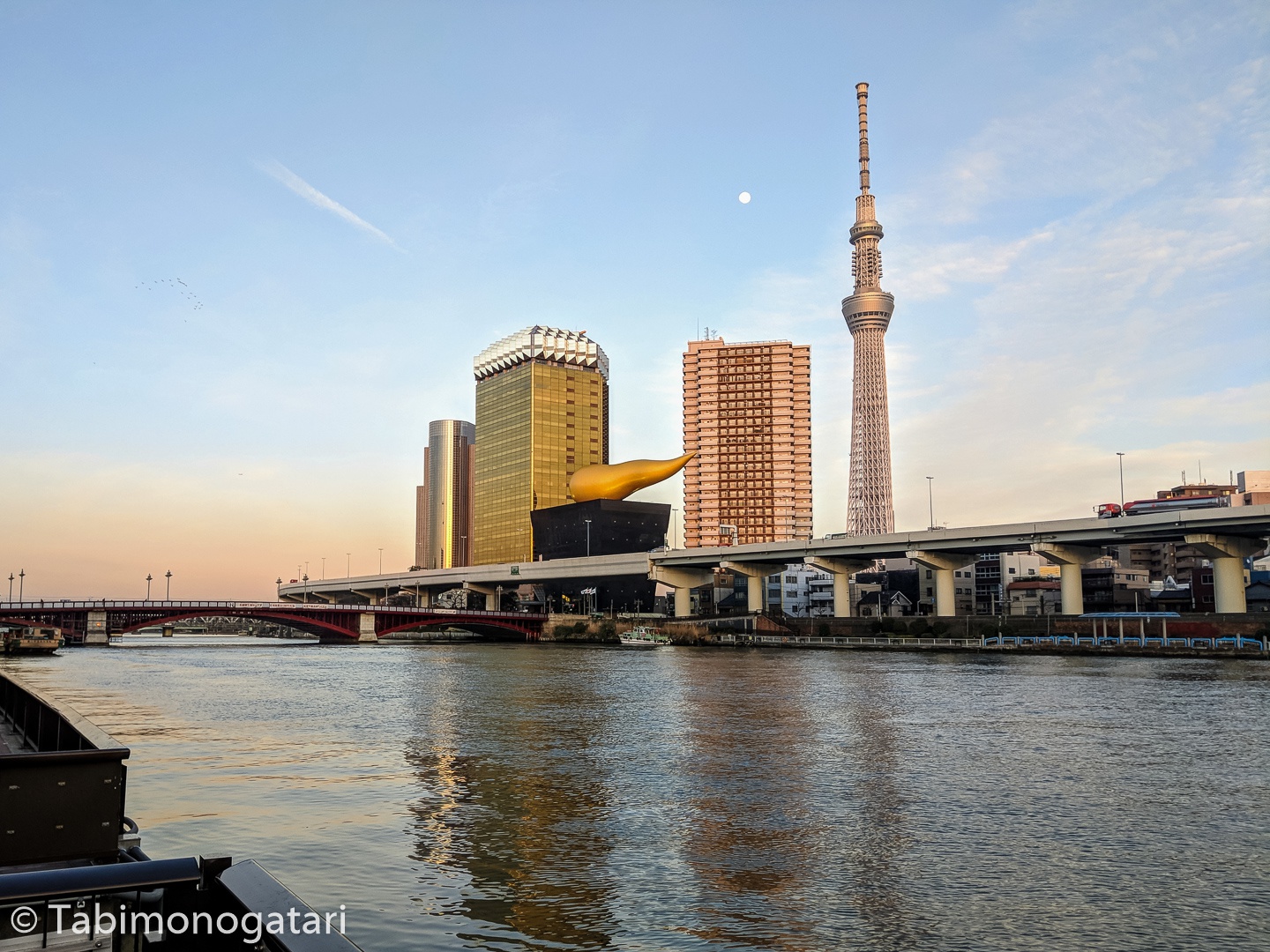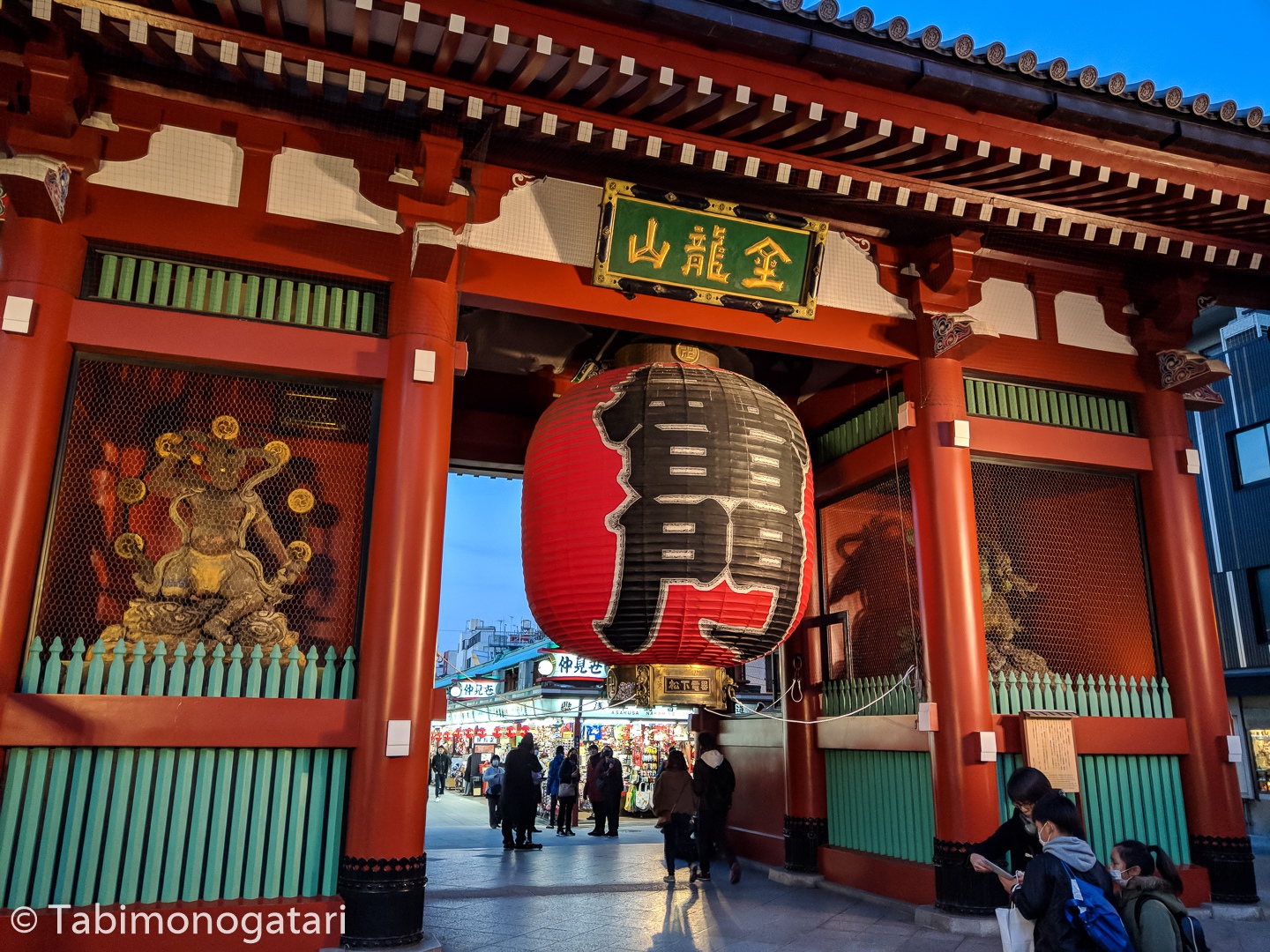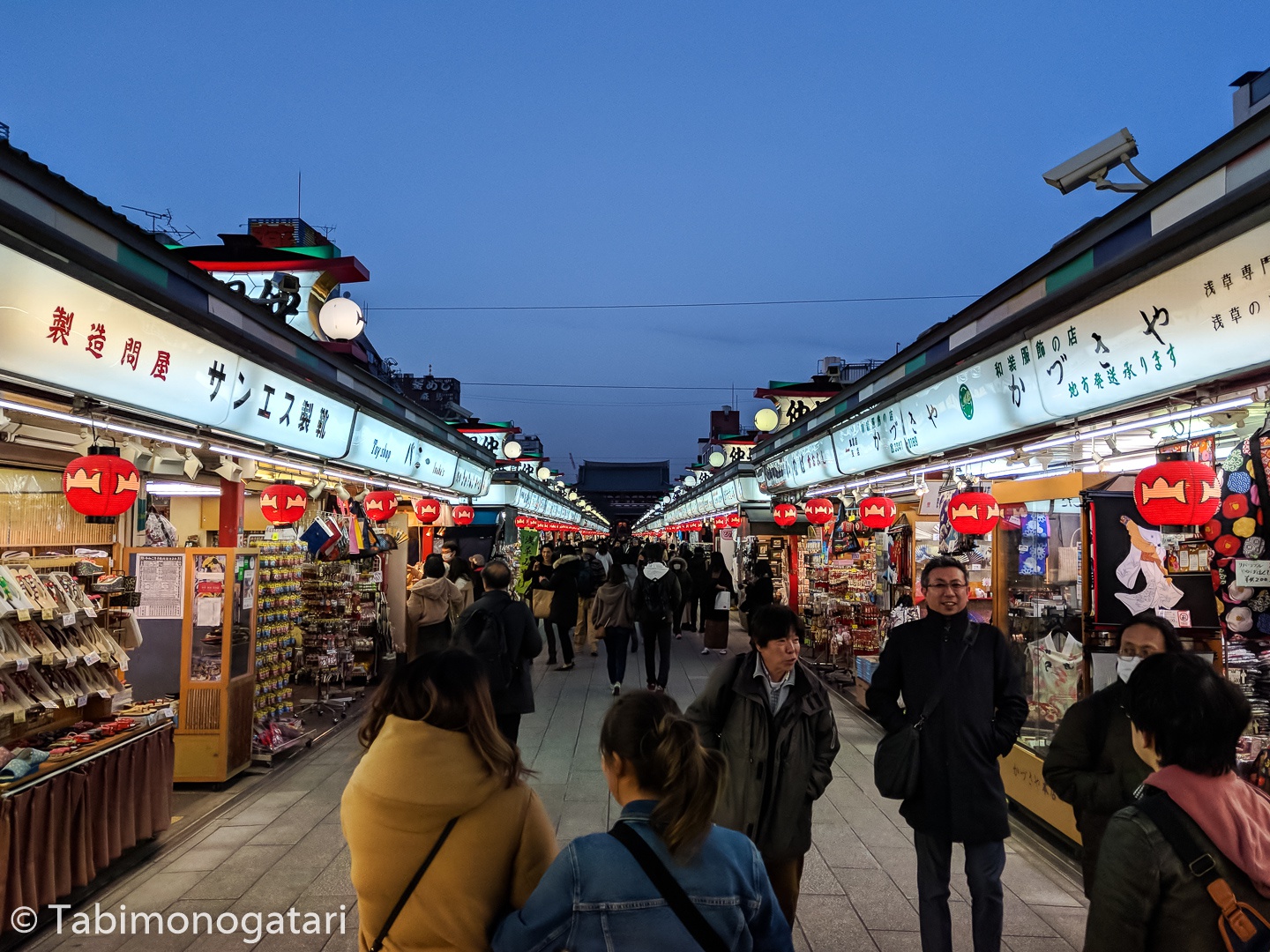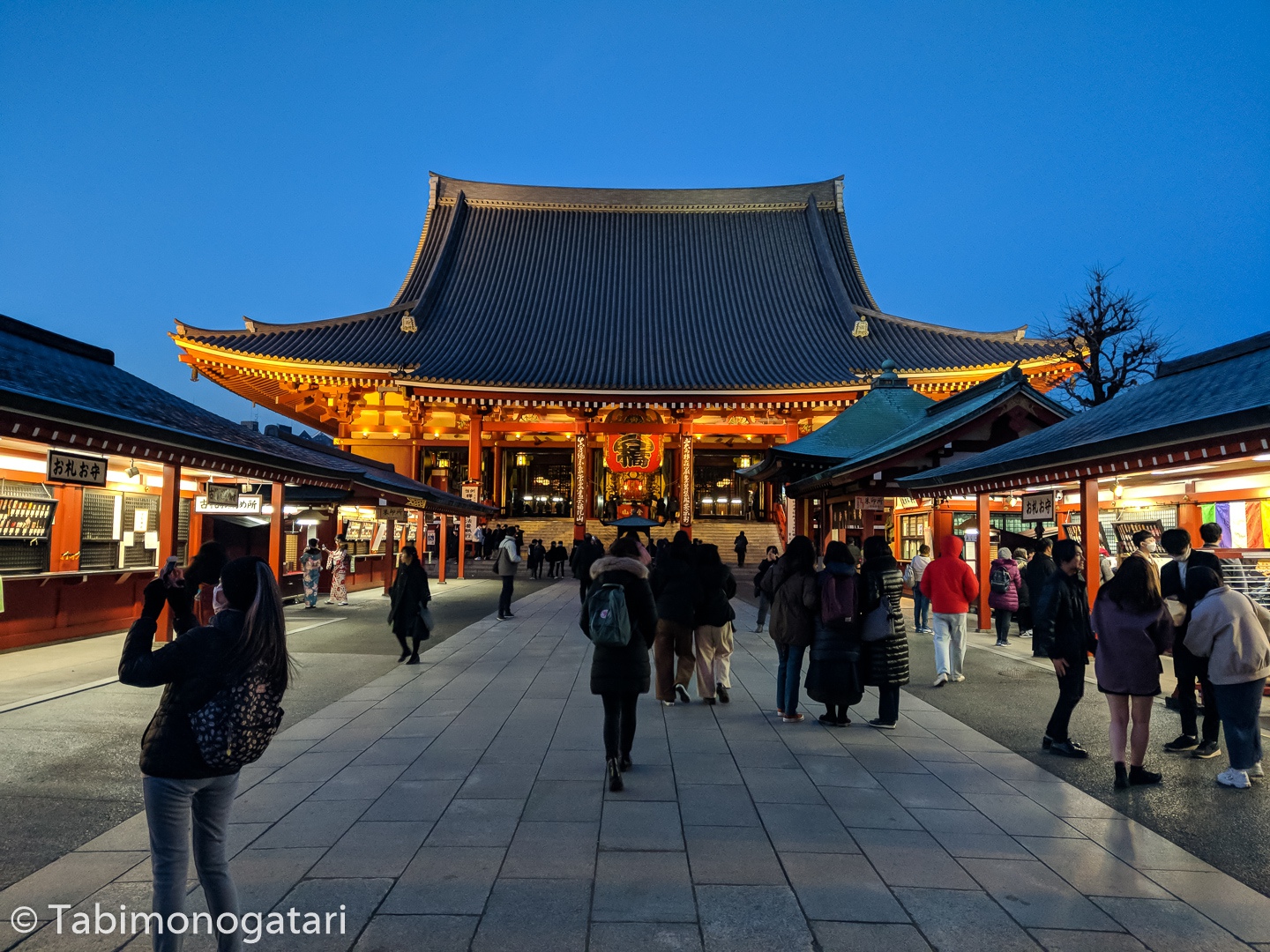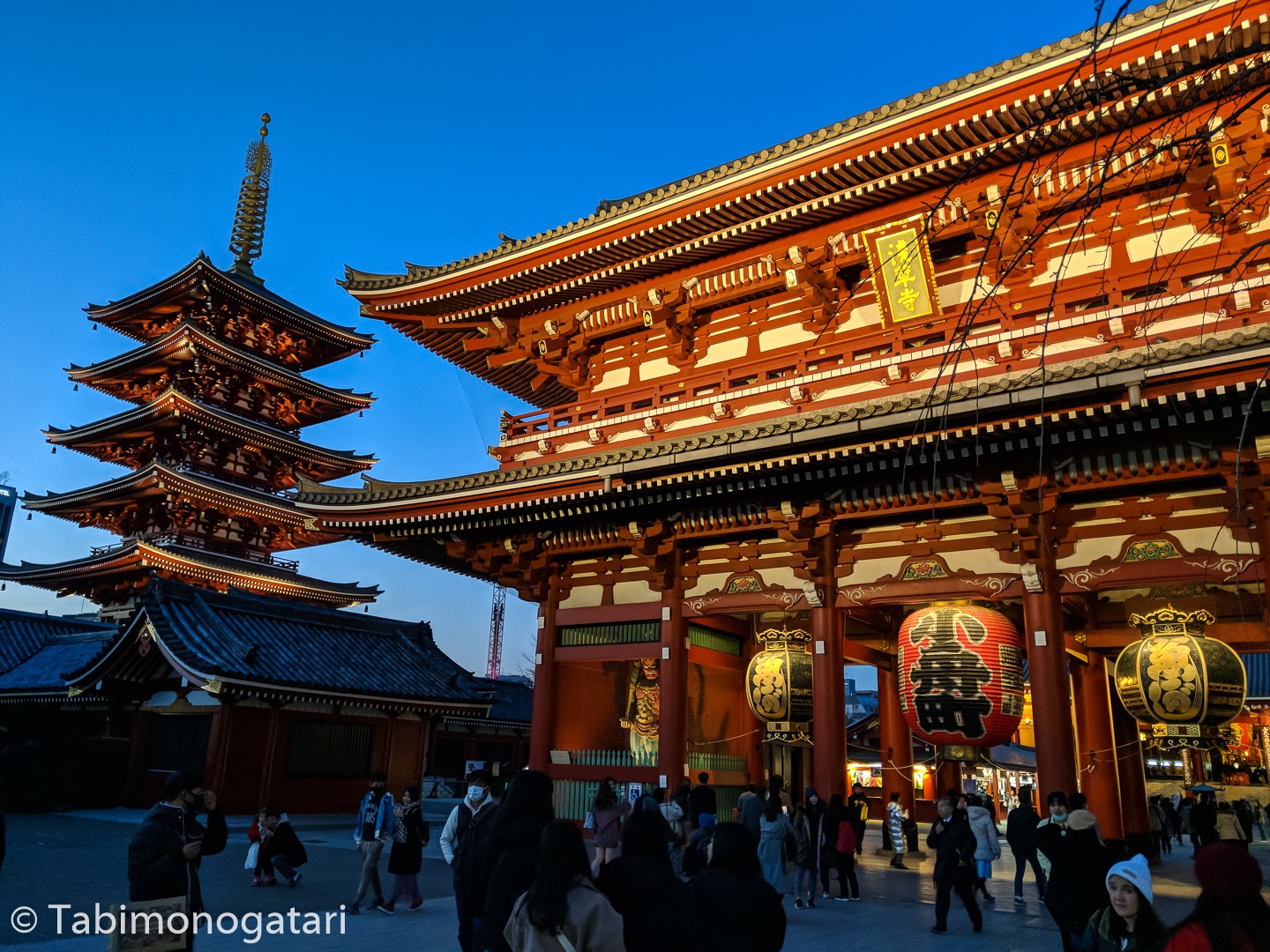 In the evening I met another friend from Tokyo near Yanaka Ginza. The shopping street itself used to be a little known place to tourists but walking down the street I could not help but notice how that had changed over time. Which is a good thing I think, people should know that there are places in Tokyo that do still look like a local neighborhood.
We met at an izakaya that had a large menu ranging from seafood to yakitori. The menu was all hand written or hang down from the walls on wooden plates. There were so many delicious dishes, I could not list them all. We started with some sashimi, then had some yakitori skewers, before having some agedashi tofu.
We even went as far as ordering fugu sashimi which tasted nice, as well. Of course one does not need to fear any poisoning in a proper restaurant in Japan.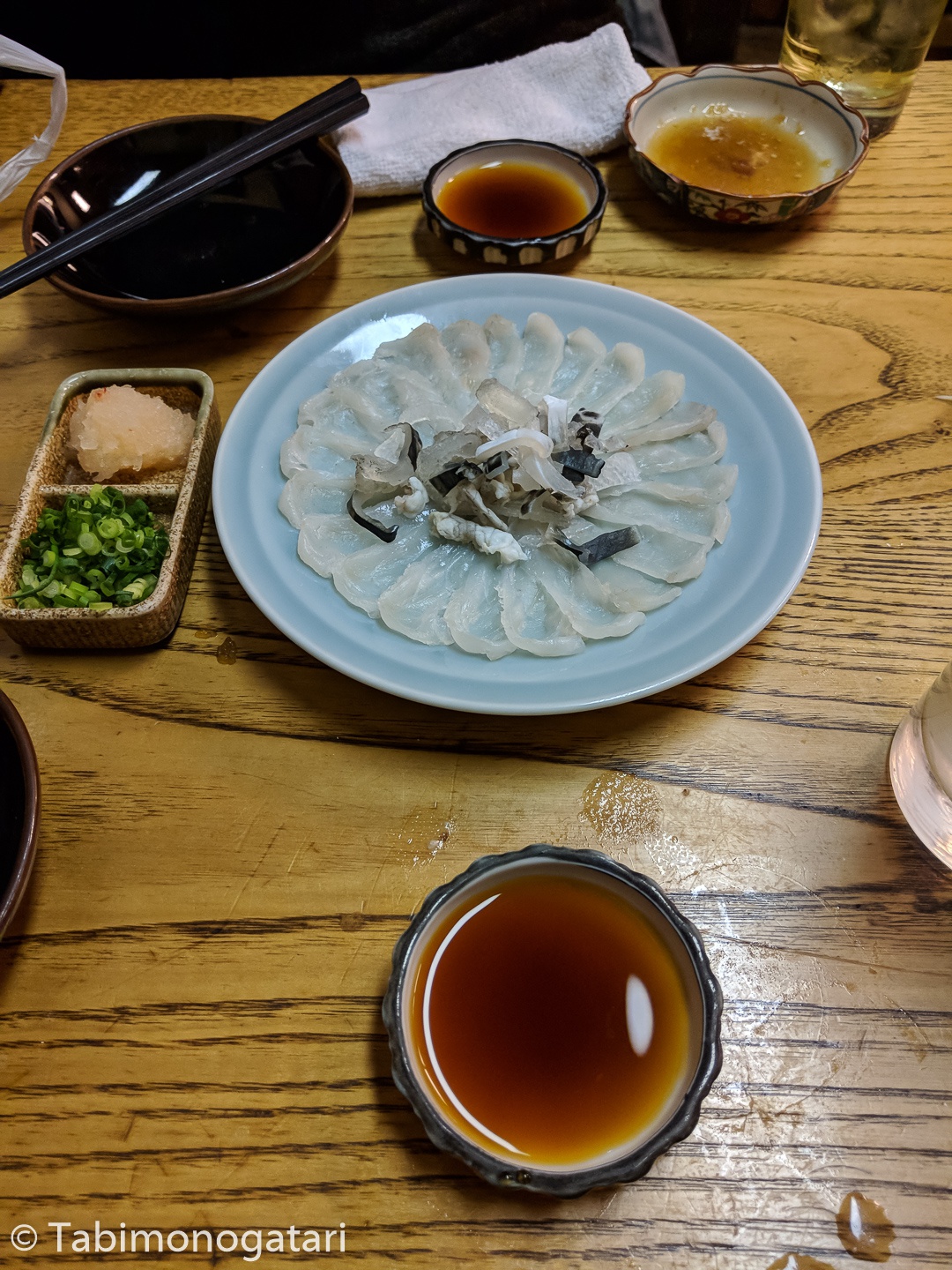 At last we ordered anko nabe, a hot pot made from anglerfish which was in season right now. The fish was a bit chewy but tasted great otherwise.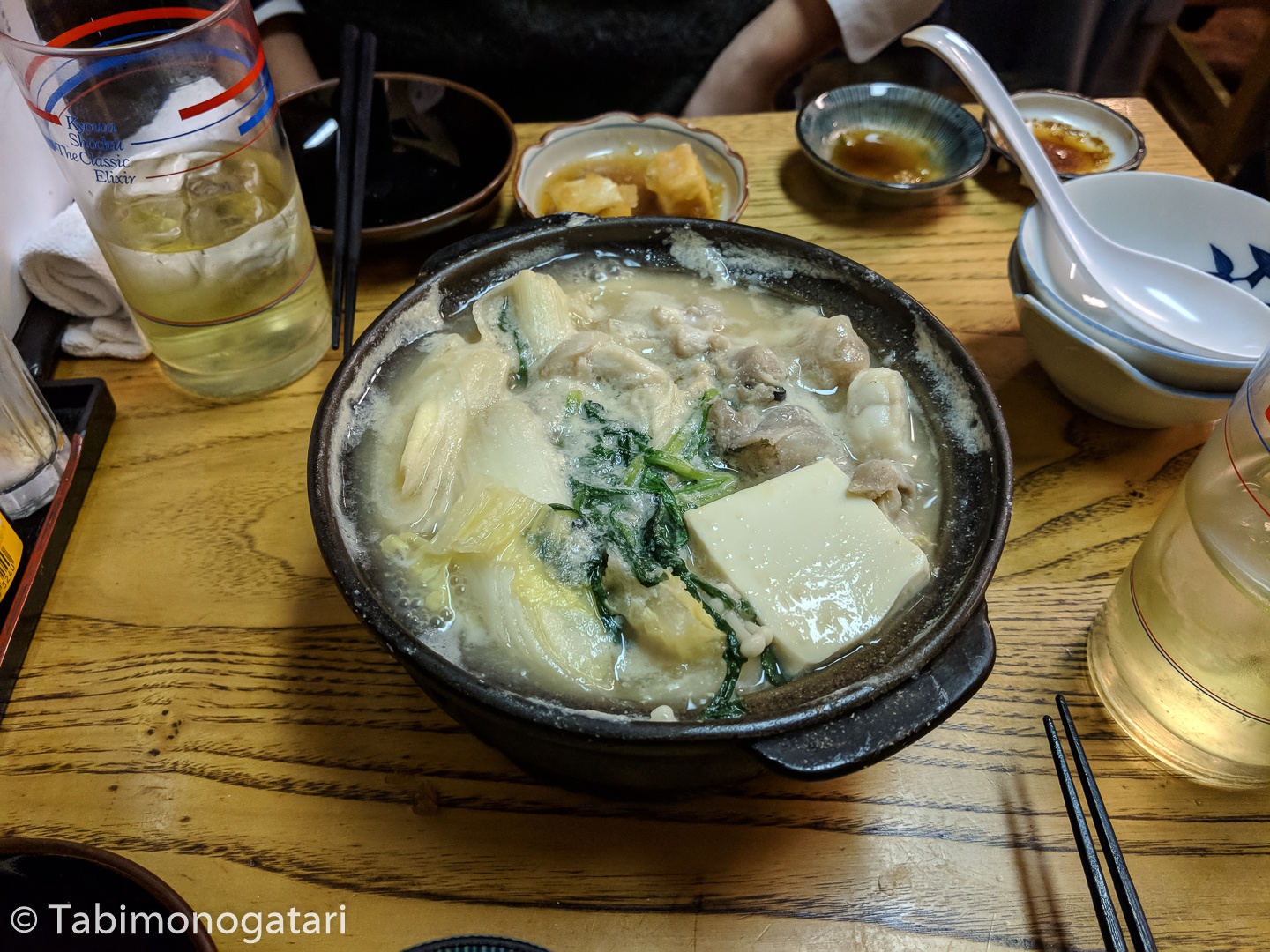 After a few more drinks we parted and I tried to get some sleep, because tomorrow I had big plans.