It's decided! In two months from now I am heading to Japan again. In the following article series I will describe the whole trip as I have planned it. Once over there, I will keep updating the blog with my experiences daily, like I did in previous years.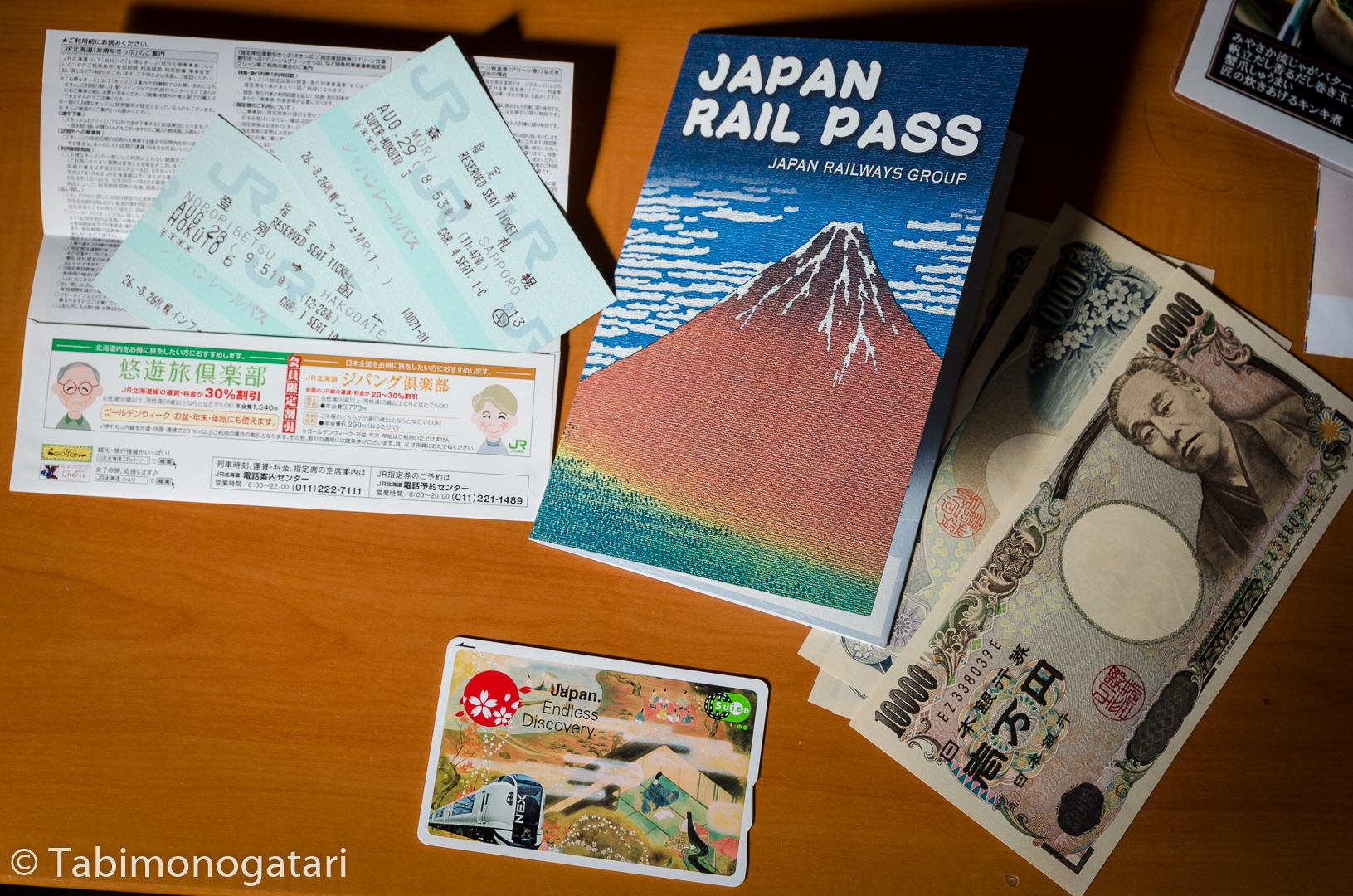 This itinerary will be divided in several chapters, in a similar fashion as the last one from 2014. Also, this travel diary will be completely written in English again. Enjoy reading!
---
Preface
My trip will begin on Sunday, March 23 and I will return on April 4. In these one and a half weeks I will be in the air for 28 hours during 4 flights, take the Shinkansen bullet train at least 5 times, stay in 4 cities and visit 4 events. Let me go in much more detail in a minute. But first, this is the rough route (right map) I will take. Spontaneous changes included, as always.
Compared to last time (left) it does look pretty empty, doesn't it? In 2014 I traveled across the whole country in only three weeks, that was an adventure! This time I decided to take it a bit slower – or rather, focus more on specific places and cover them in more detail. After spending some days in Tokyo, I will visit the southern Okinawa islands for the first time and then return to Nagoya and Kobe to meet some old acquaintances.
I would like to apologize in advance for the countless references to my past trips. Many decisions are based on experiences and impressions of my previous trips. This is why I want to give you some insight into those and also provide a frame of reference. On thing that enormously helped me preparing this trip was:
The map
Over the years I compiled a map with all kind of attractions, restaurants and shops in Japan I read and heard about. It hardly includes the usual famous sightseeing places, but instead focuses on lesser known places, unique shops and tasty restaurants. Feel free to have a look through it as I add new entries from time to time.
The timing is really perfect this time. Not only the seasonal climate will be top-notch, there are special events I can attend and my good friends Reto from Otaroot, Jan from Asienspiegel, and Kumo from The Hangry Stories will be in Tokyo in the same time period, so maybe we can meet up and do something together.
---
Arrival
For the first time I will not take the long journey alone, but have some company. My fellow comrade Reto will board the plane to Tokyo with me and we might also spend some time together in Tokyo. In the evening of March 22nd we will take a brief detour to Brussels with Swiss first and then board the Boeing 787 to Tokyo Narita Airport. I am looking forward to the flight operated by ANA, since it is my first intercontinental flight with a Japanese airline. So far, I only heard positive things about All Nippon Airways.
At the same time I have the chance to fly with the famous Dreamliner on an intercontinental flight. Apparently, JAL recently added the newest generation to their fleet and promoted it with a funny commercial, in a typical Japanese style:
After the long-haul flight we set off to Tokyo itself, which is a considerable journey itself from Narita, as the airport is over an hour away from the city center, even with non-stop express trains.
---
Tokyo
The first five days I will stay in the metropolitan capital. When I was in Tokyo for mere two and a half days two years ago, it really did feel a bit rushed. This time I have allocated more time to do and try all some of the things I have read and heard about in the meantime. Here is where my map comes in handy. I will decide about what and where to go when the time comes, but to name at least a few items on my list: try a freshly baked Melonpan at Asakusa Kagetsudo, taste the Michelin Star awarded Ramen, visit the British Pub in Shibuya, eat a Crepe in Harajuku and soak in the Oedo Onsen Monogatari. These are just some ideas at the moment.
Accomodation
Especially when in Tokyo, I try to find a accommodation which is a good compromise between central location and rent. While many prefer Shinjuku or Shibuya in the West, this time I was looking for a place close to Ueno in the East. What I found is this lovely Airbnb room next to Ameyoko, a market street one stop away from Ueno station, which is a major public transport hub.
Spring in Japan
This time I can expect to see lots of Sakura, the Japanese cherry blossoms. This is the most enchanting, but on the other hand also busiest time of the year. Many parks will serve as location for Hanami, the custom of cherry blossom viewing with colleagues and friends. Many accommodations are booked out early, so one should be quick with fixing all the vital bookings many months in advance.
Anime related events
To my great delight the biggest anime themed expo of Japan, AnimeJapan, is taking place at the very weekend I am in Tokyo. It is situated at the Big Site convention center, known for the biannual anime- and cosplay themed Comiket. I am hopeful that I can visit many booths and visit interesting panels hosted by the industry.

Another event I am looking forward to is the cinema screening of the Boku dake inai machi theatrical film, an adaption from a popular manga from Kei Sanbe.
Synopsis by ANN:
Can one little mistake really doom the course of a person's entire life? That question has been on Satoru's mind for almost 20 years. Ever since a man he trusted as a child was captured and convicted of multiple child abductions and murders, Satoru has been supernaturally cursed, derailing his promising manga artist career and landing him in a dead-end pizza delivery job instead. He made another mistake by humoring the idea that he could have saved a girl named Kayo from that mysterious killer as a child, and now he is beholden to a phenomenon he calls "The Revival." Any time something bad is about to happen near him, he's cast a few minutes back in time to prevent it, as if some almighty being is forcing him to forever pay for his childhood mistake. But even though his life has become a series of averting others' mistakes, he still can't do anything about his own past, until his future takes a fatal twist and throws his entire life into chaos.
---
This concludes the first chapter of my Japan itinerary. The next chapter about Okinawa can be read here.
Japan 2016 Trip Itinerary – Chapter 1: Tokyo