Two hours from Noboribetsu the train arrived at its terminal station, Hakodate. It is possible to transfer to a different limited express heading to Honshu via an underground tunnel. The left train serves between Sapporo and Hakodate, the green one to Aomori on Honshu.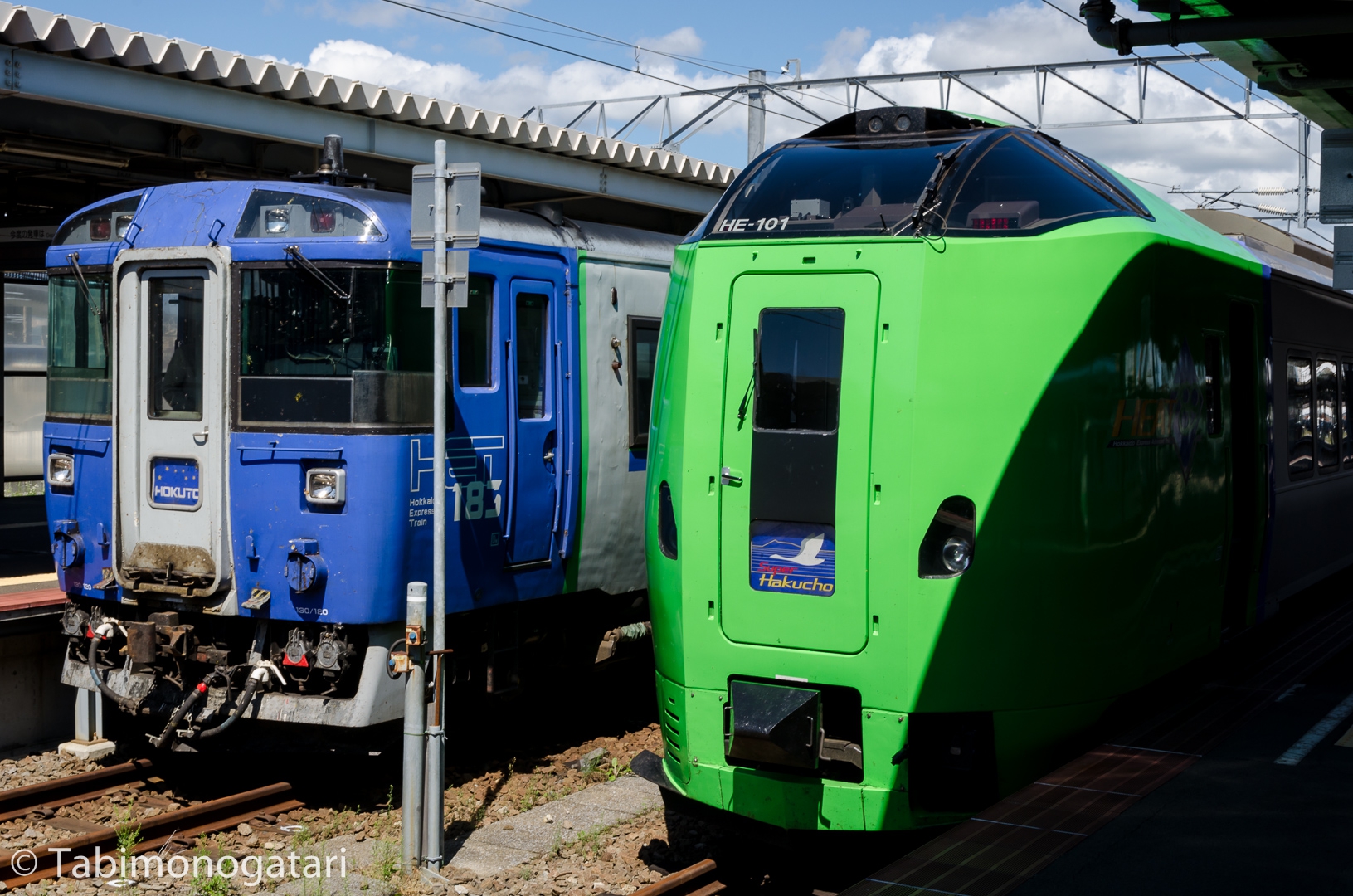 In every larger station you can buy an eki bento, or even shorter, ekiben (Japanese people like four syllable words). In about 10 cm² you will find a filled bento box with different local specialities for an affordable price between 800 and 1000 Yen. It is also the best way to pass the time on a train.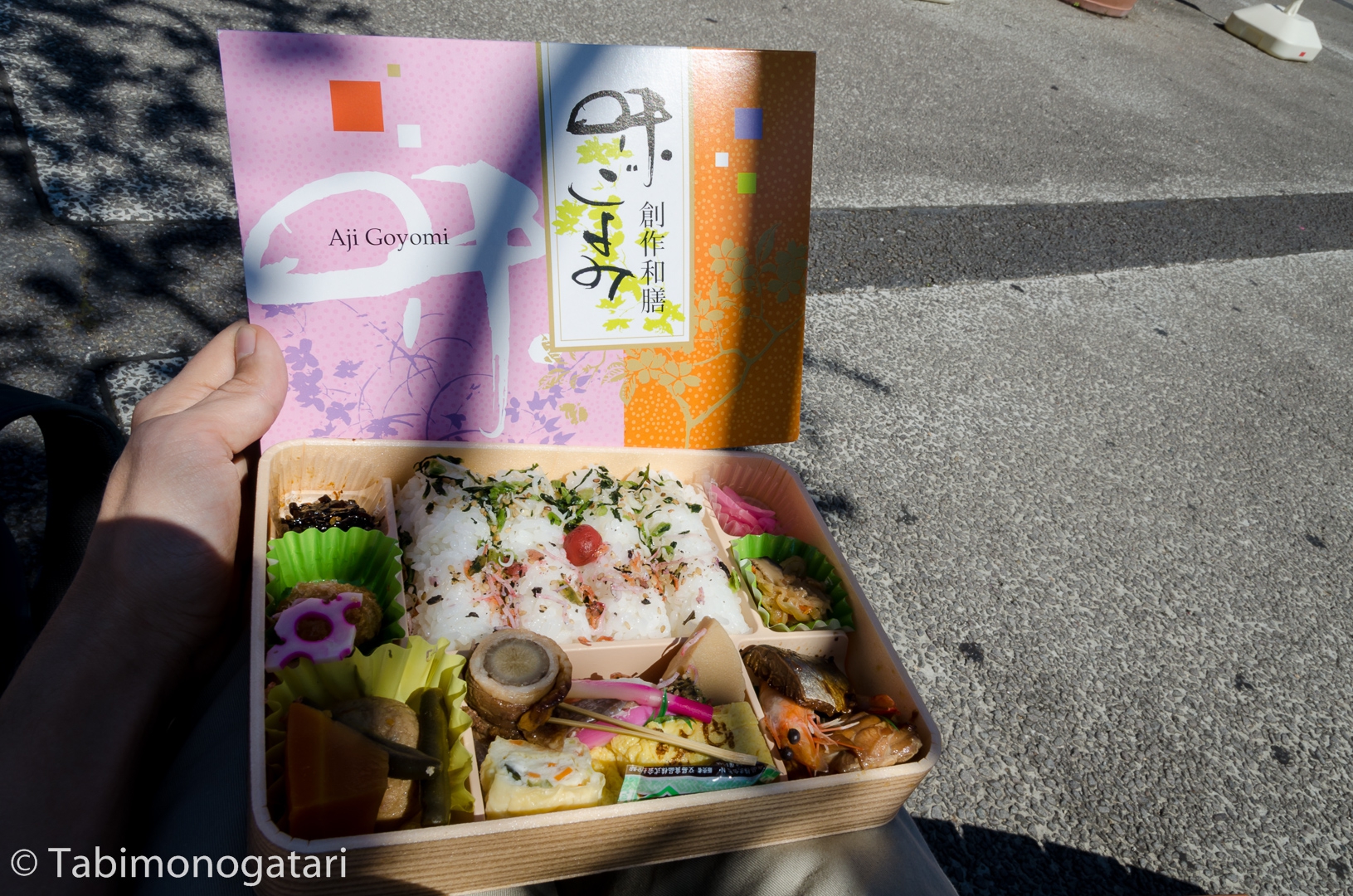 Hakodate has two streetcar lines, serving from the port in the south to the north. They were not built for this age as they are too small for the high demand, but the have a very historic charm. Hakodate seems to be very open to tourists and foreign visitors. In the tram I overheard a Japanese woman explaining two visitors from America how to find their lodging. Also, there were many English signs and information panels describing the local sights.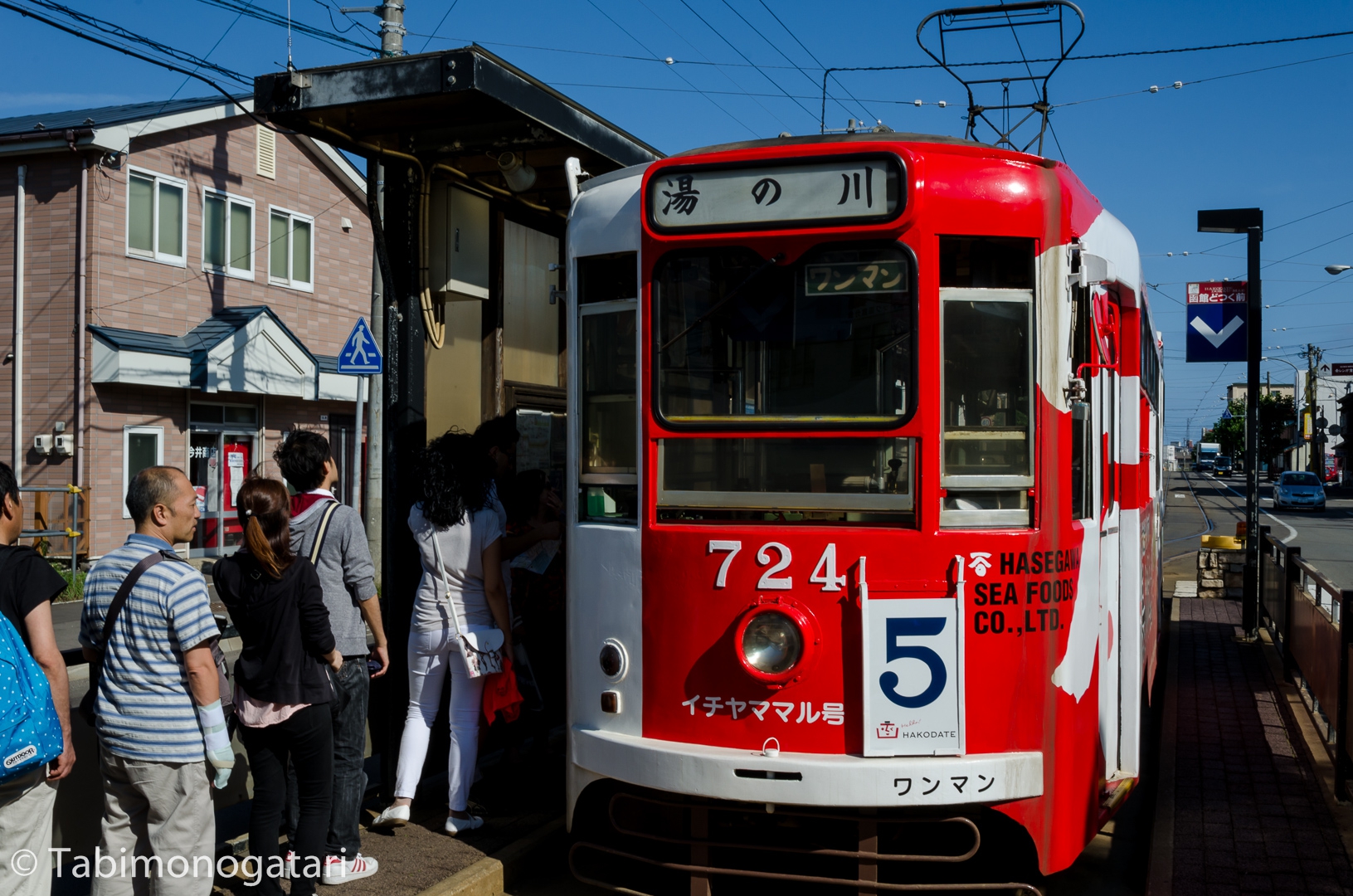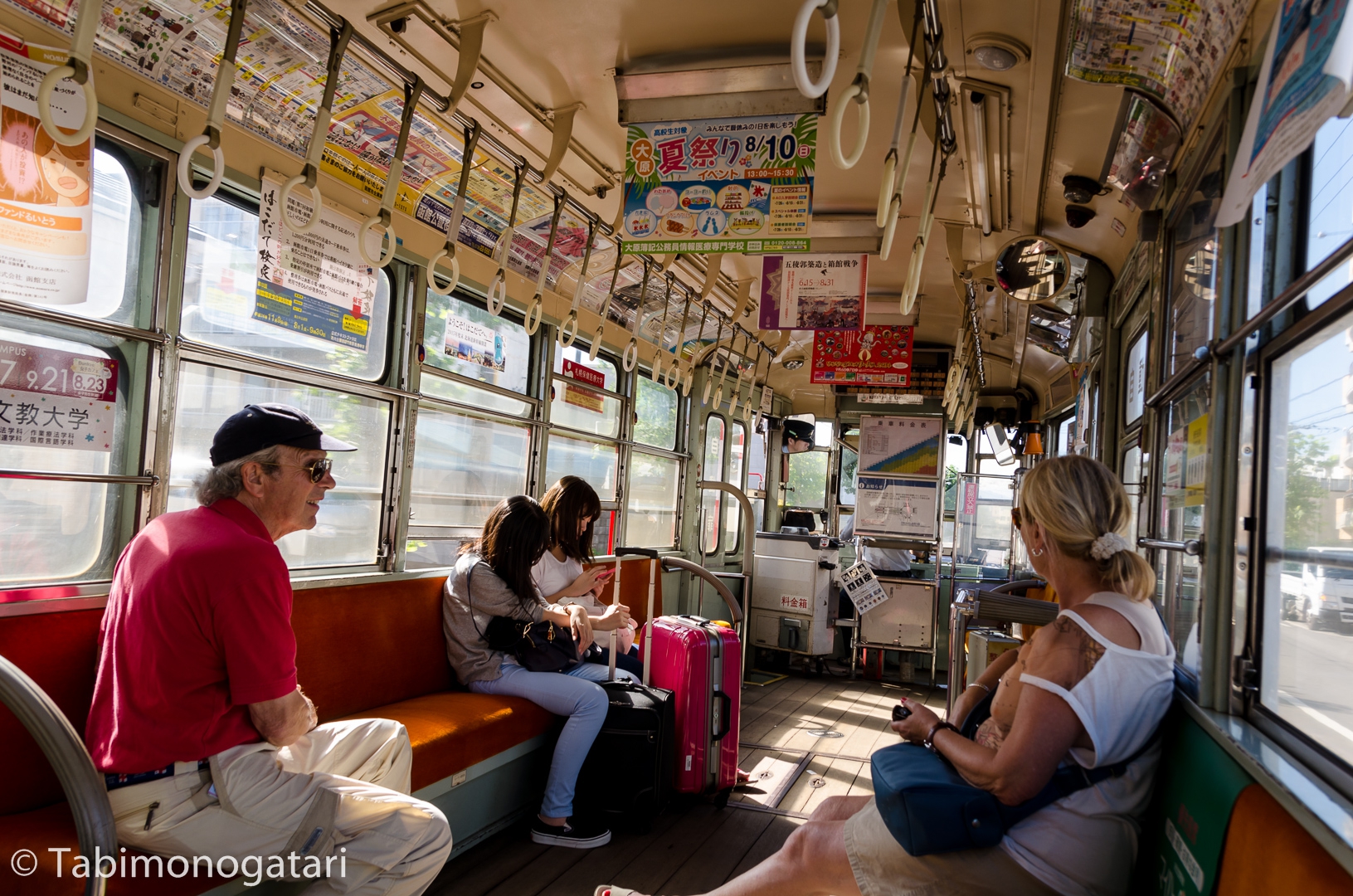 Close to the harbour and Motomachi district is B&B Hakodate, a pension run by a Japanese couple. The place looked already familiar from the front side.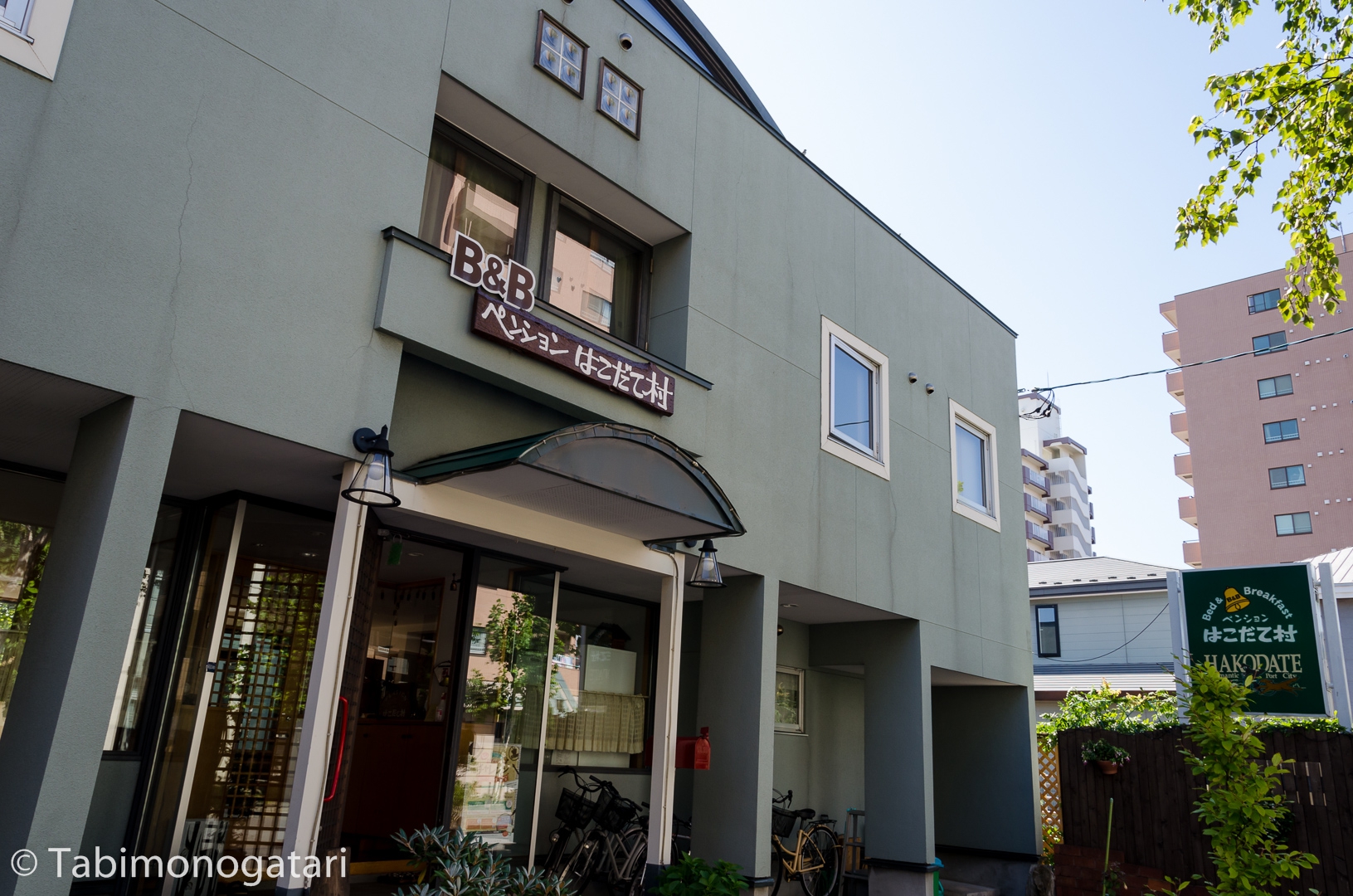 They were very kind, showed me around the house and recommended some sightseeing spots. I can very much recommend staying here again, the rooms are also large and clean and every floor has a shared bathroom.
Just a minute from here begins the harbour area. In one of the Red Brick Warehouses was a Starbucks branch offering a very different choice of drinks than in Europe. I tried the so-called Matcha Chocolate Cookie Frappucino (written and transcribed all in Katakana) which was very tasty.
Walking down the port a man-made island called Midori no Shima (green island) came into view. From there you can view the bay of Hakodate and the cruising boats.
Hakodate's port opened to foreign trade about 150 years ago. Like Nagasaki and Kobe, Western influences formed the cityscape. Especially in Motomachi district there are several Western buildings to visit, including the Orthodox church and the British consulate. Hakodate lies on a hill and you can get a great view over the harbour from Motomachi Park.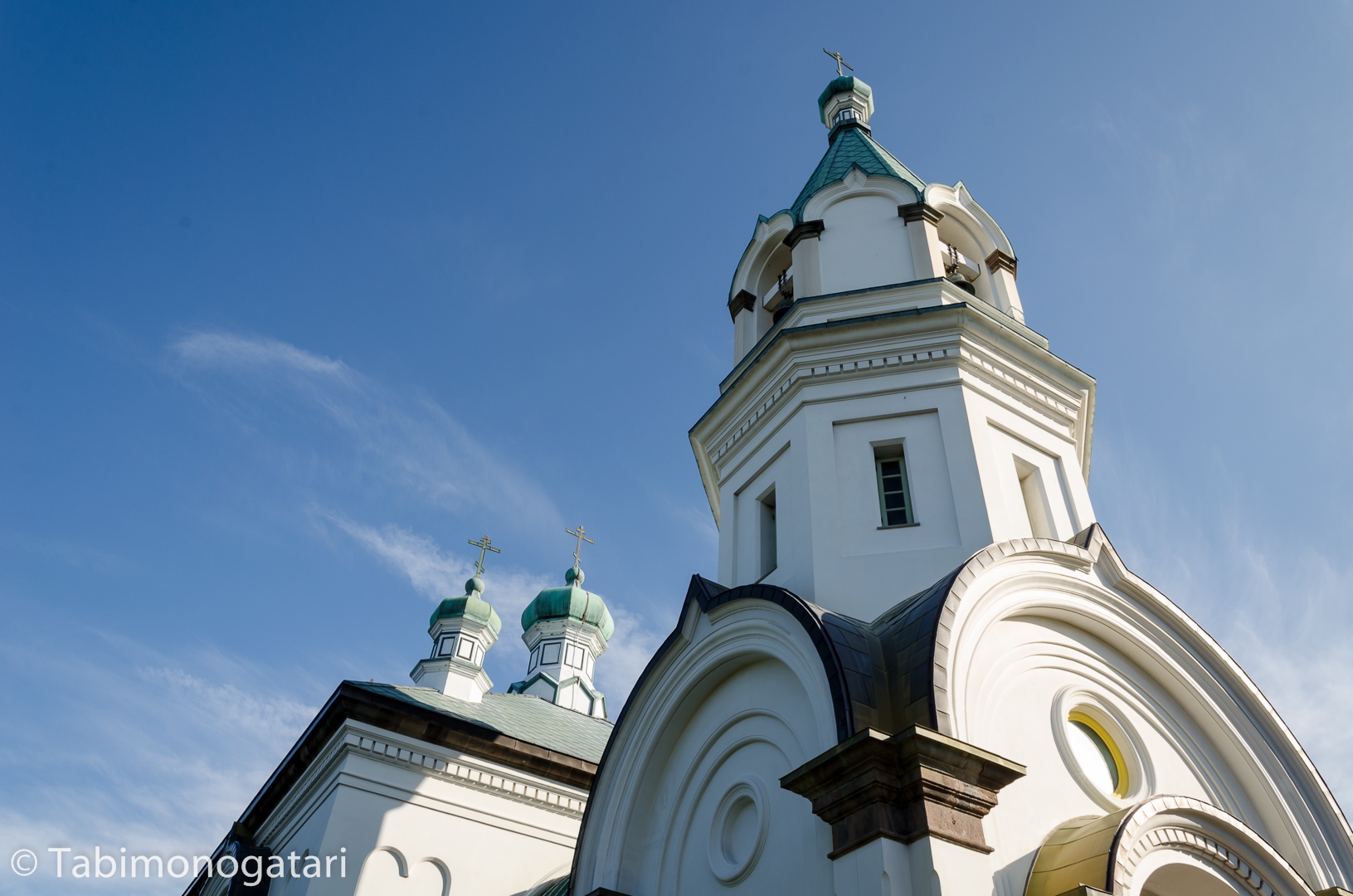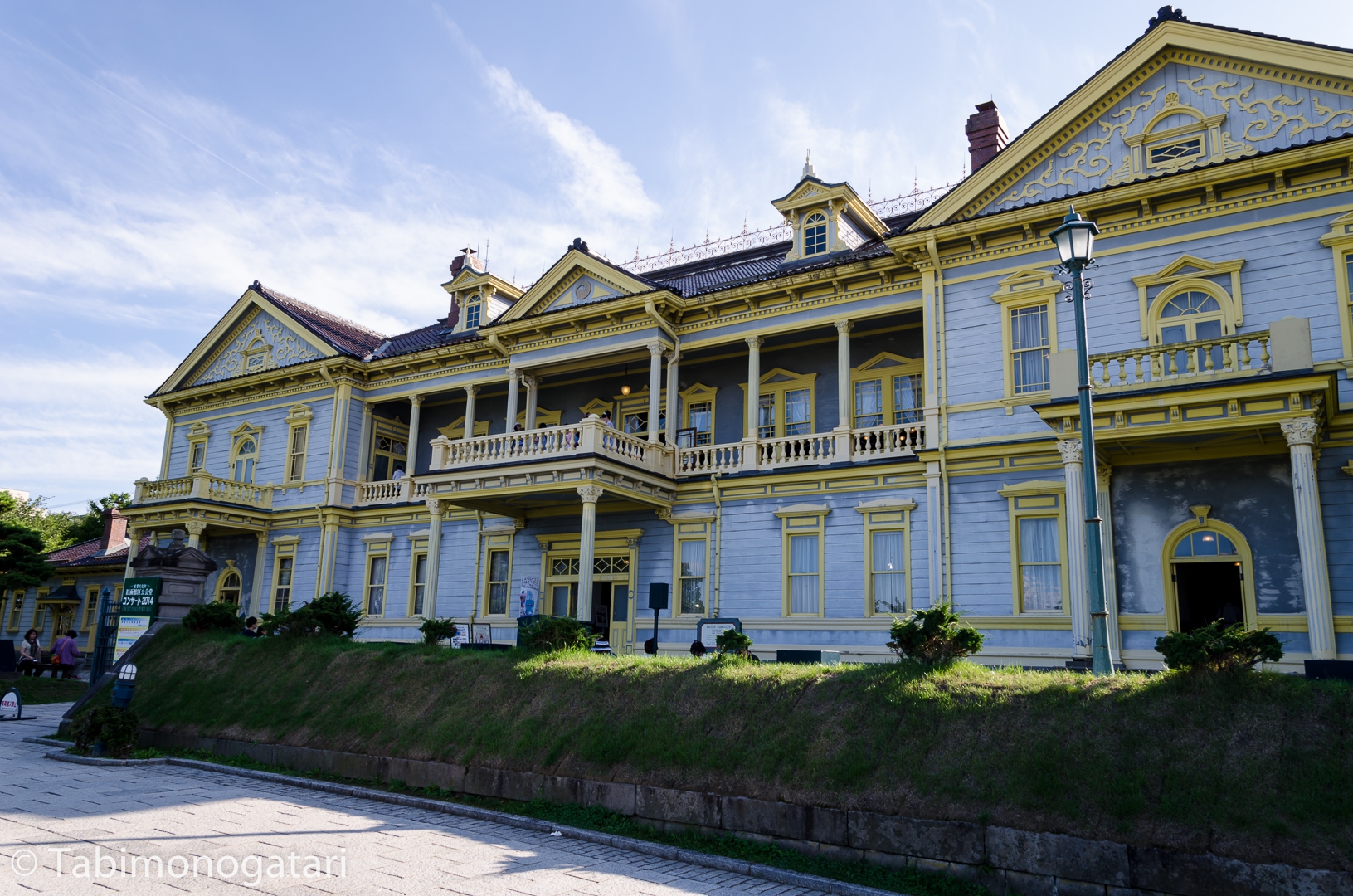 In the north side of Hakodate, fifteen minutes by streetcar is Goryokaku, a former fortress. It is very unique in one way: It is star-shaped!
The layout can be seen from the recently built Goryokaku tower which I did not visit.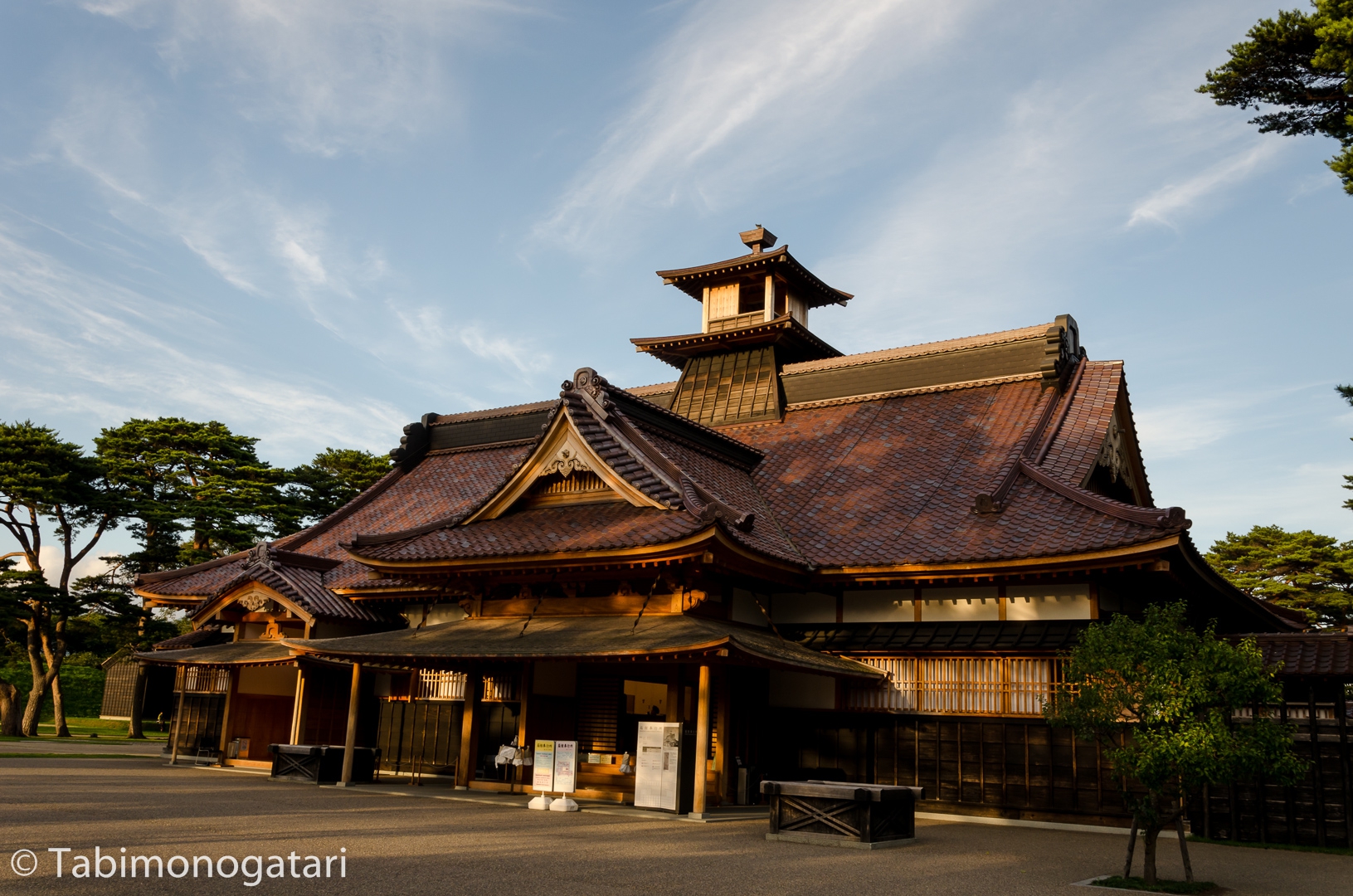 On my way back I found a restaurant serving Katsukare (カツカレー). This is again one example of the Japanese custom of importing and modifying something foreign and making it uniquely Japanese. The same happened with dishes like Ramen and Tempura and even with the religion and the written langauge!
When the sun set I headed for the Mt. Hakodate ropeway. The city is very proud for its view, I had a flyer at home for quite some time now. Several tourist busses parked on the parking lot and the queue was not short at all. So far, I did not meet more than about two or three foreigners per day but here I saw a few more, especially Chinese, followed by North America. The gondola transported sixty people every few minutes to an elevation of 300 metres. Everyone shot many pictures of the fantastic night view from the top terasse, including themselves.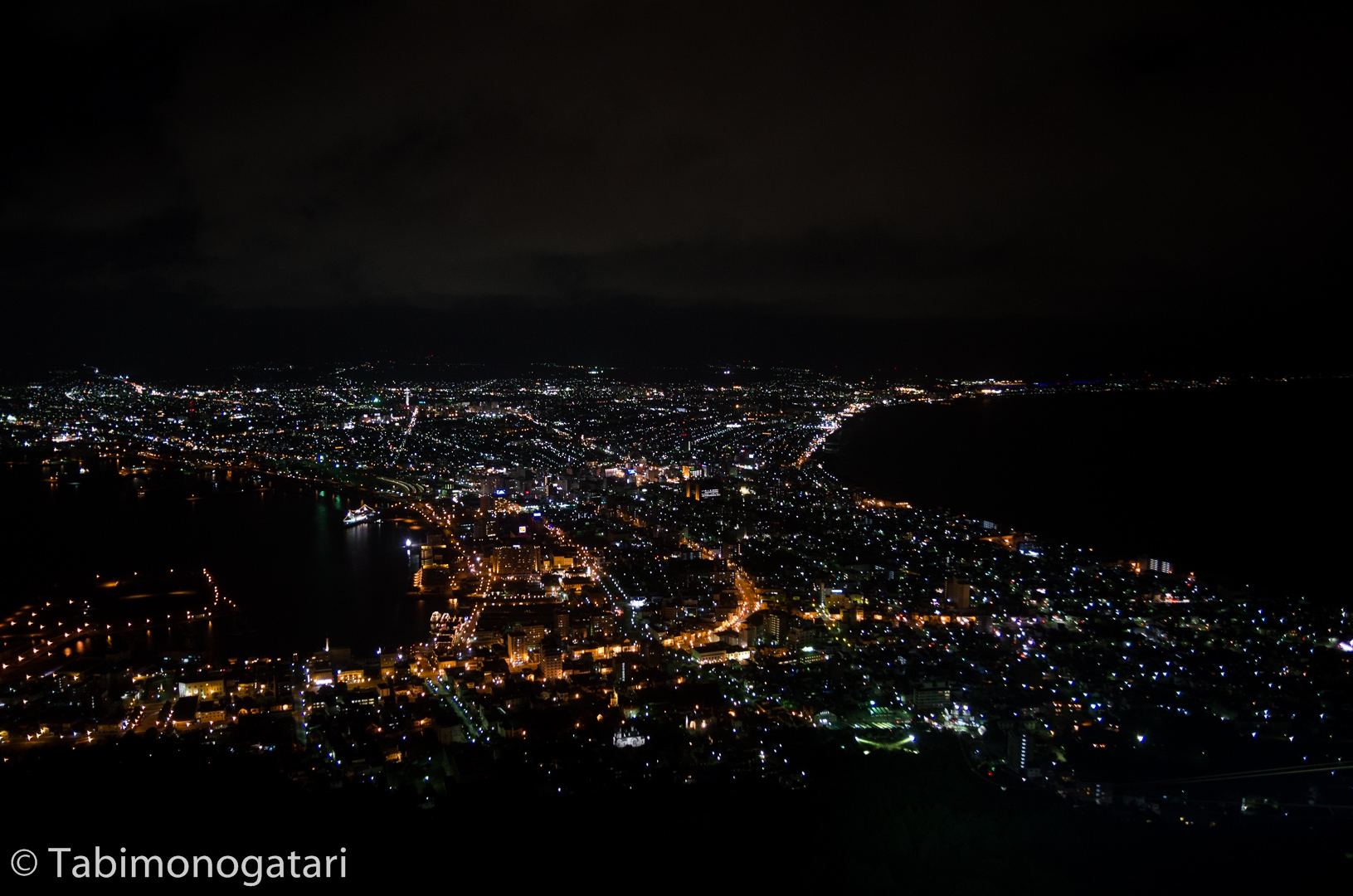 Recently a so-called selfie-stick is rising in popularity. A 20 cm long stick where you can attack your camera lets you make photos that look better than those oh-here-is-my-left-arm-but-don't-mind-it-photos.
I was surprised to see the queue for descent being much longer than the one to ascend. Twenty minutes later I could board the gondola again.
Hakodate reminded me a lot of Kobe, that might be the reason I enjoyed it here very much. Both cities are close to a metropolis (Sapporo and Osaka) but have a population of at least a million by themselves. Lying between mountains and the sea a diverse landscape. Both cities are shaped by foreign influences early on and incorporated their architecture and customs. Apart from that the local food delicates (Crab from Hakodate and beef from Kobe) are well-known overseas and cheaper than imported.