In the early morning I left the hotel in Nagoya. The evening before I revised my plans to allow for more time in Osaka. Before boarding the Shinkansen I bought some omiyage for my hosts in Kobe, then I waited at the platform.
The foreigner density sharply peaks at the Shinkansen stations, I noticed again. Because of the economic and practical Japan Rail Pass many foreign tourists are able to travel with the super express trains. In less than an hour I arrived in Osaka, or Shin-Osaka station, to be more precise. I put emphasis on this because the station Osaka is further south and is not connected to the Shinkansen network.
With another train I arrived then at Osaka, or Umeda station. From there it was a short walk to the south exit where the water clock still tells more than the just time.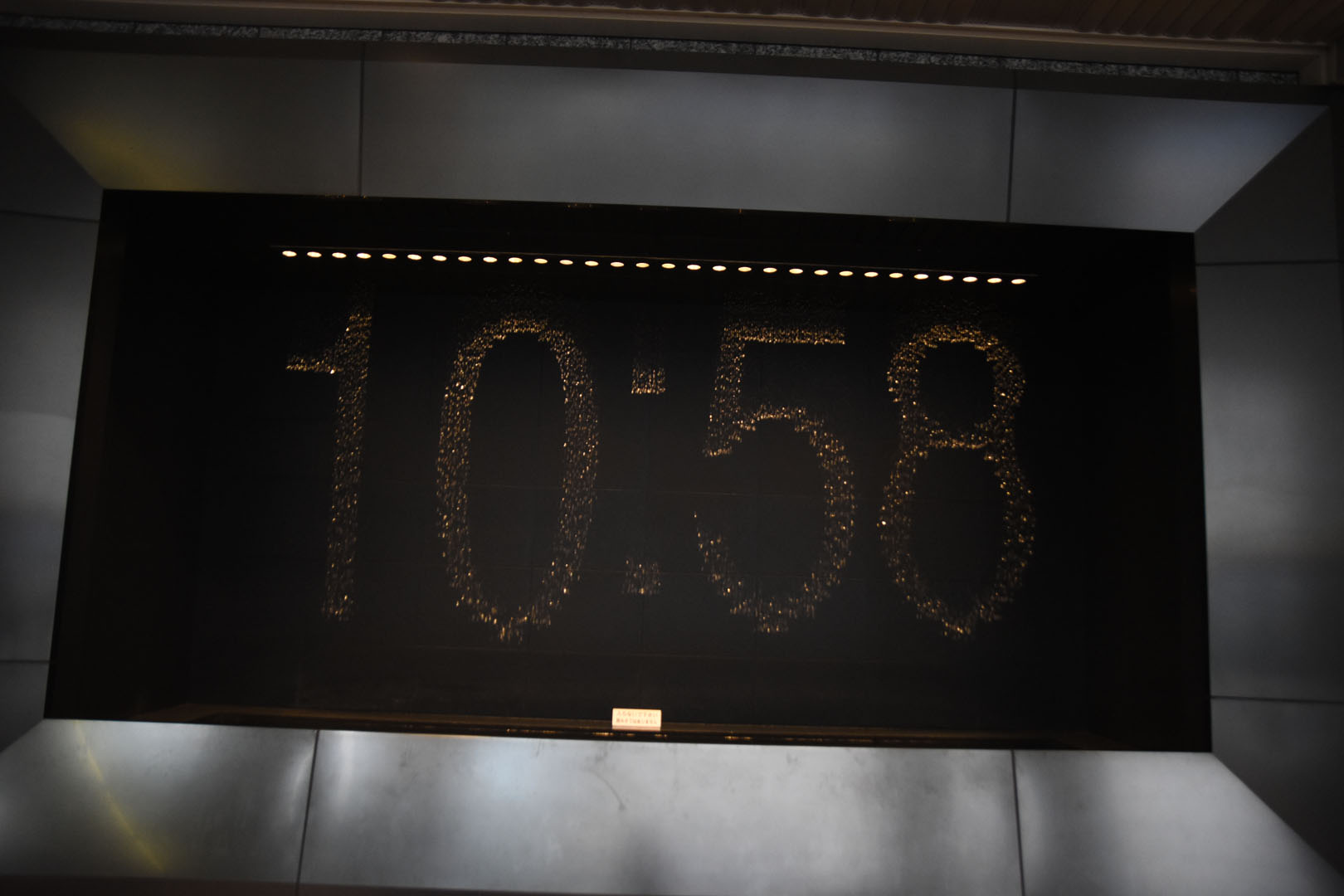 Through an underground passage I reached the Hep Five building in which I planned to have lunch. In the seventh floor there is a character cafe for a limited time. And this character is Sanrio's newest creation: a lazy egg.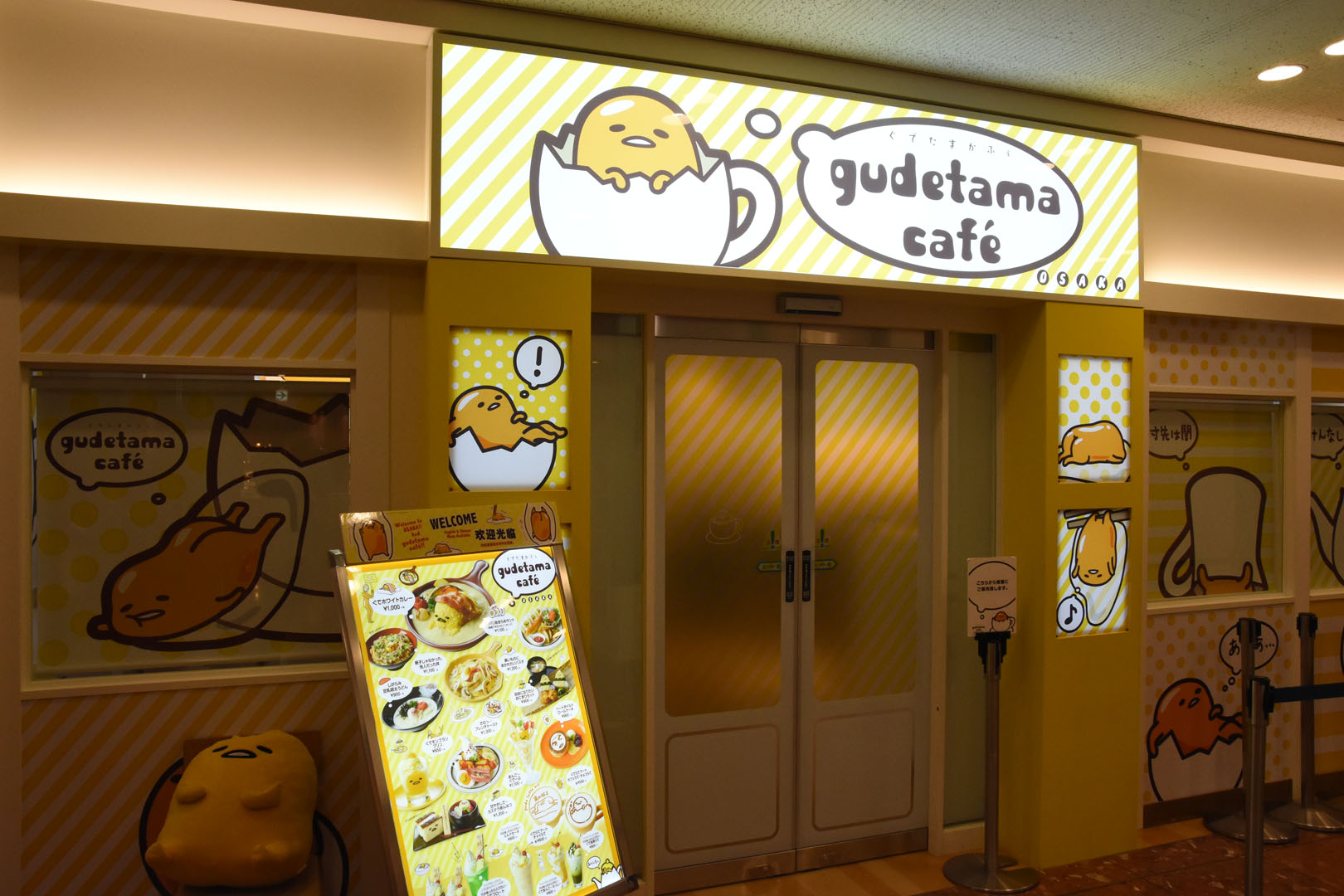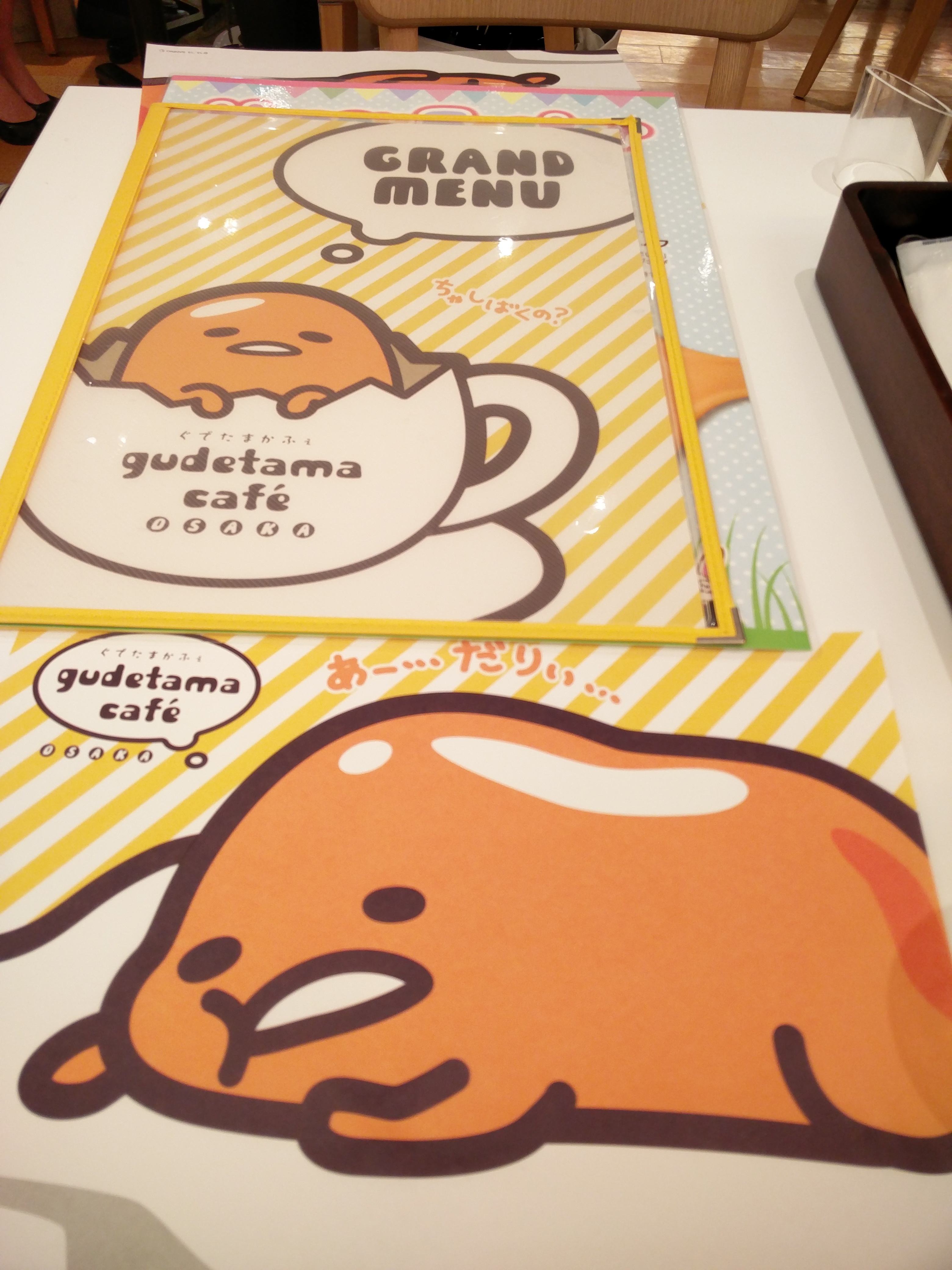 Gudetama is an extreme example of how far in absurdity mascot characters can go. The egg has a face and is portrayed as having a lazy, ganbaranai attitude. Do not judge me, but I think it's totally kawaii (adorable).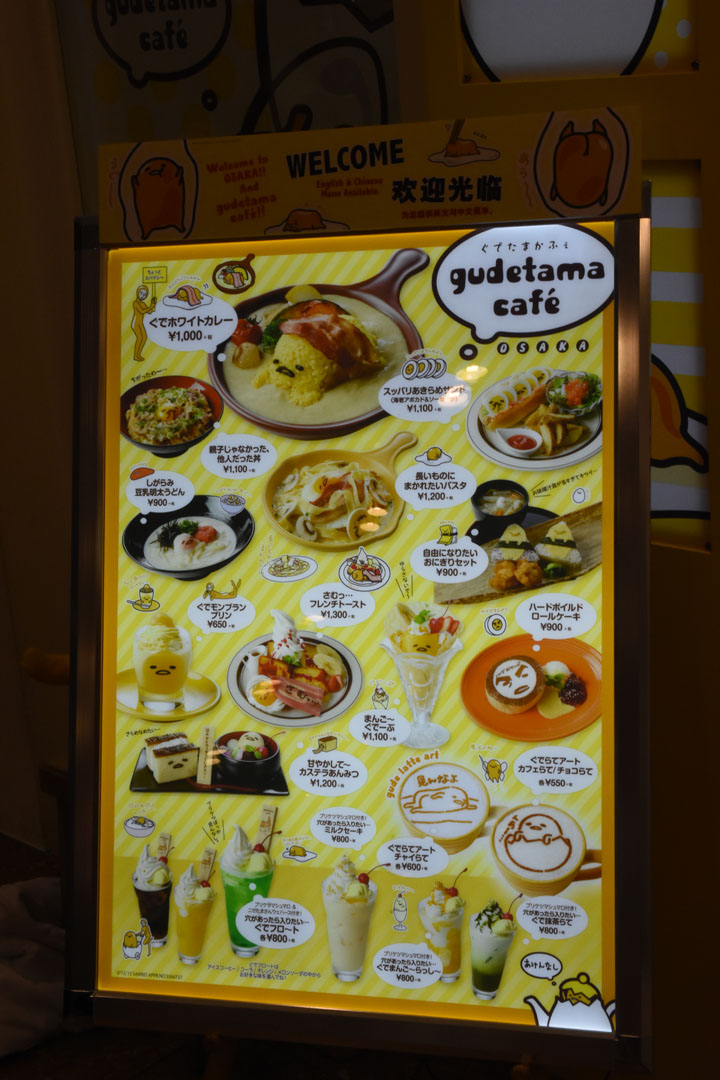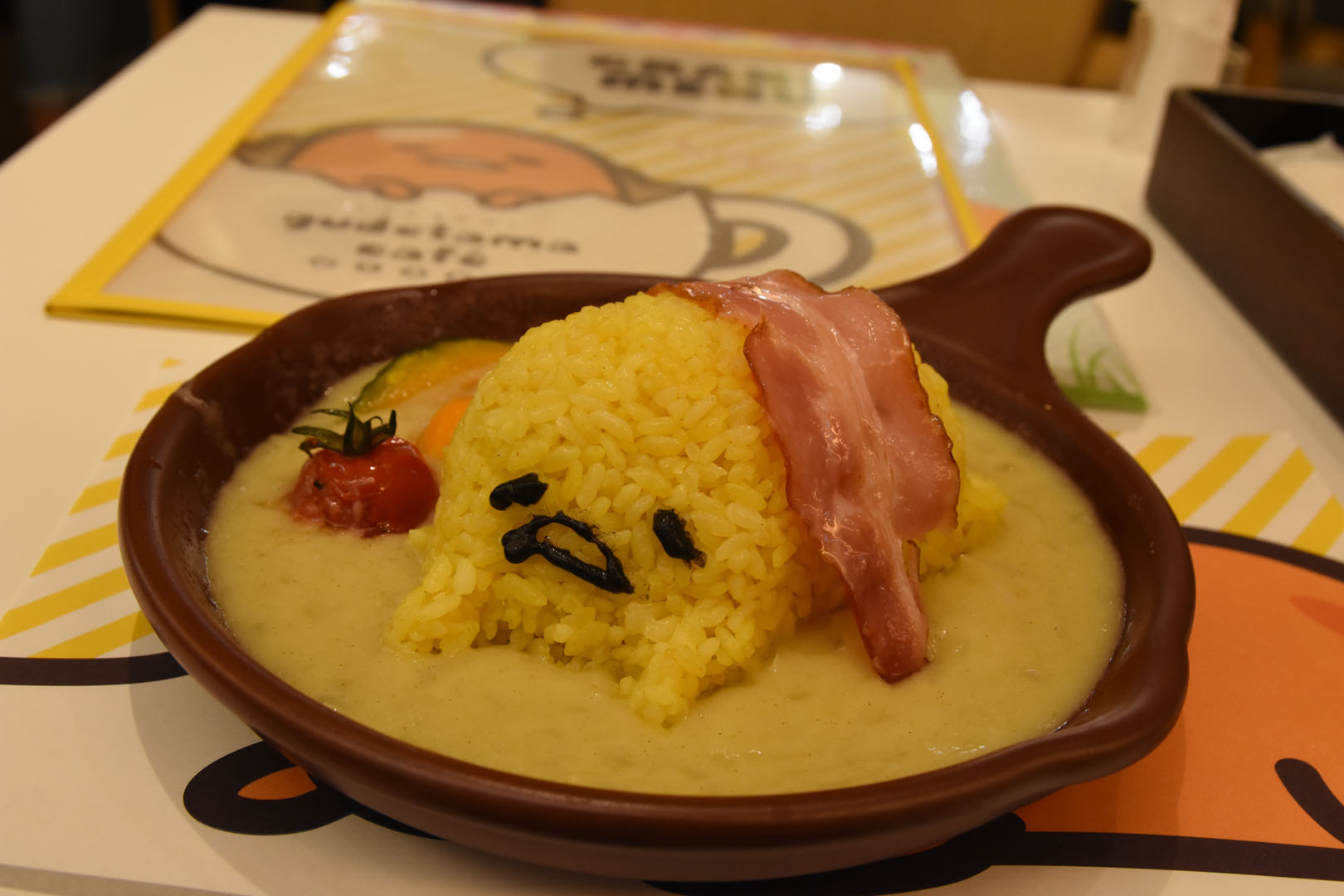 When I was just about to leave suddenly a siren sounded. An announcer voice said "jishin (地震)" multiple times – then everything began to shake.
Do not worry. The quake was not very intense and nobody was hurt. That quake still felt a little trembling, as it was my first experience. Moreover, we were all in the seventh floor of a building. Later the quake was classified as M6 which occurred at 11:39 local time offshore of Mie prefecture, not that far from Osaka.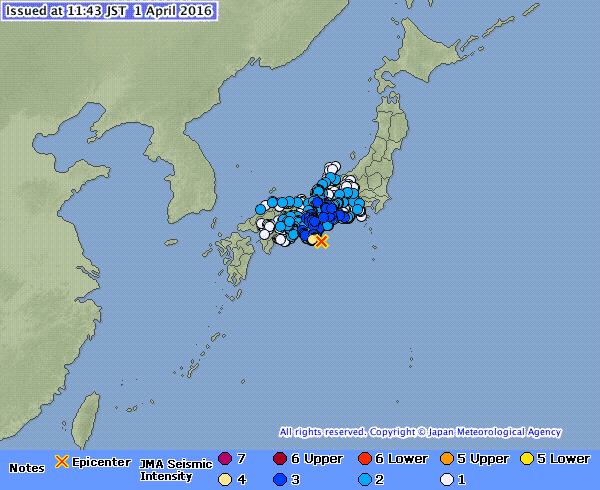 Everybody remained calm and the restaurant staff asked everyone to stay seated and to not leave at the moment. The slight shaking continued for some minutes before finally subsiding. Even before that everybody already resumed their usual activities. From there everything was continuing as always, I just noticed that the word earthquake was used more often in the conversations around me afterwards.
No matter what you were told about Tokyo, the underground passages of Osaka / Umeda station are the biggest maze of mankind. Three different train companies with their individual stations have connected their individual stations by kilometer long underground passages. It is like a whole city and it is easy to get lost. A simple transfer might take up to 20 minutes easily.
The subway took me to Namba station, the southern center of Osaka. It was raining at that time so I rushed through the Dotonbori street and Ebisubashi bridge. Under shelter again I could not resist to eat some Takoyaki, the local speciality. Then, I returned to Shin-Osaka, retrieved my luggage and went to Kobe.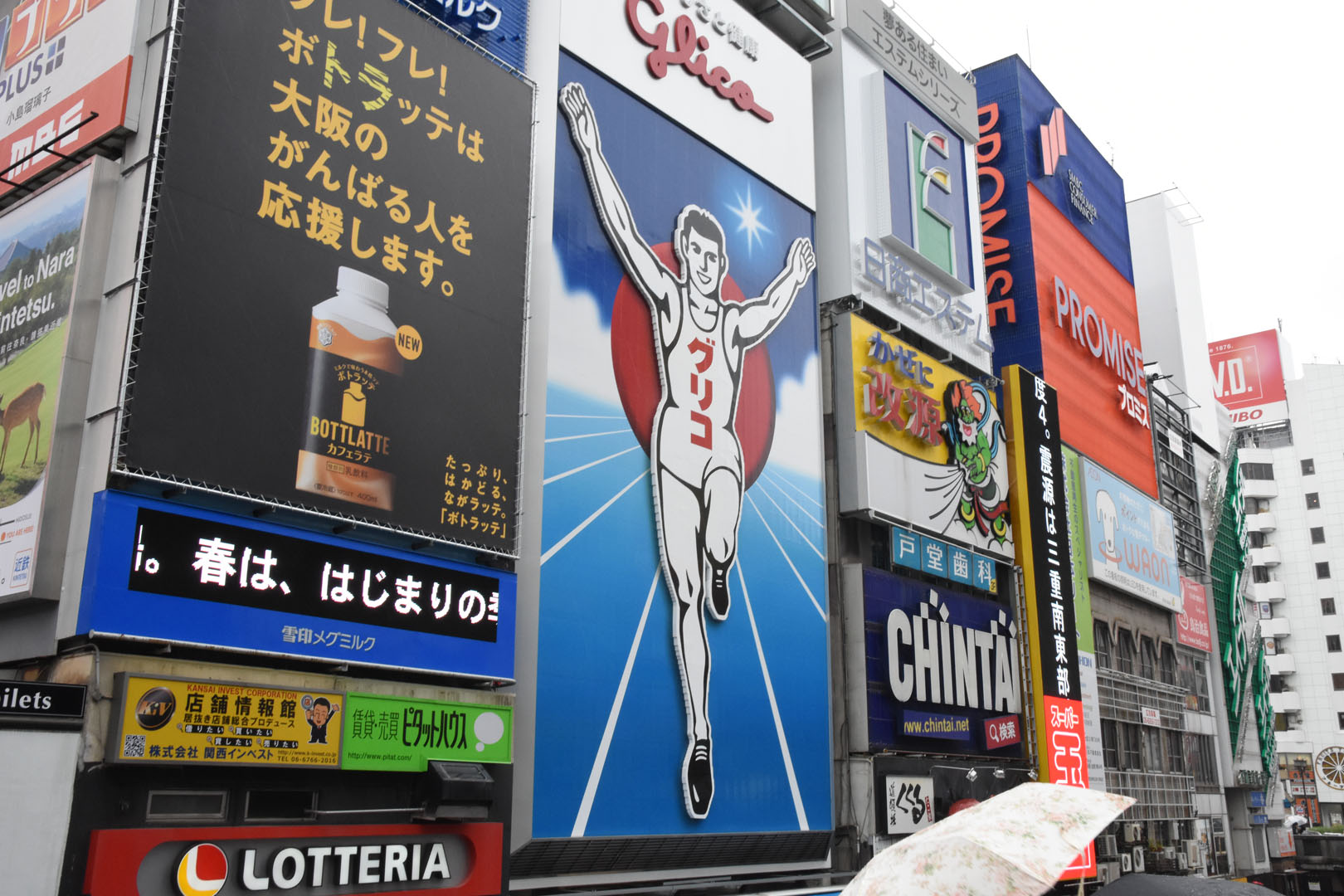 Like last time, I could stay with the very nice people in the heart of Kobe.
In the afternoon I met two dear friends and residents of Kobe. We met in their neighborhood and enjoyed the sakura blossoms at night.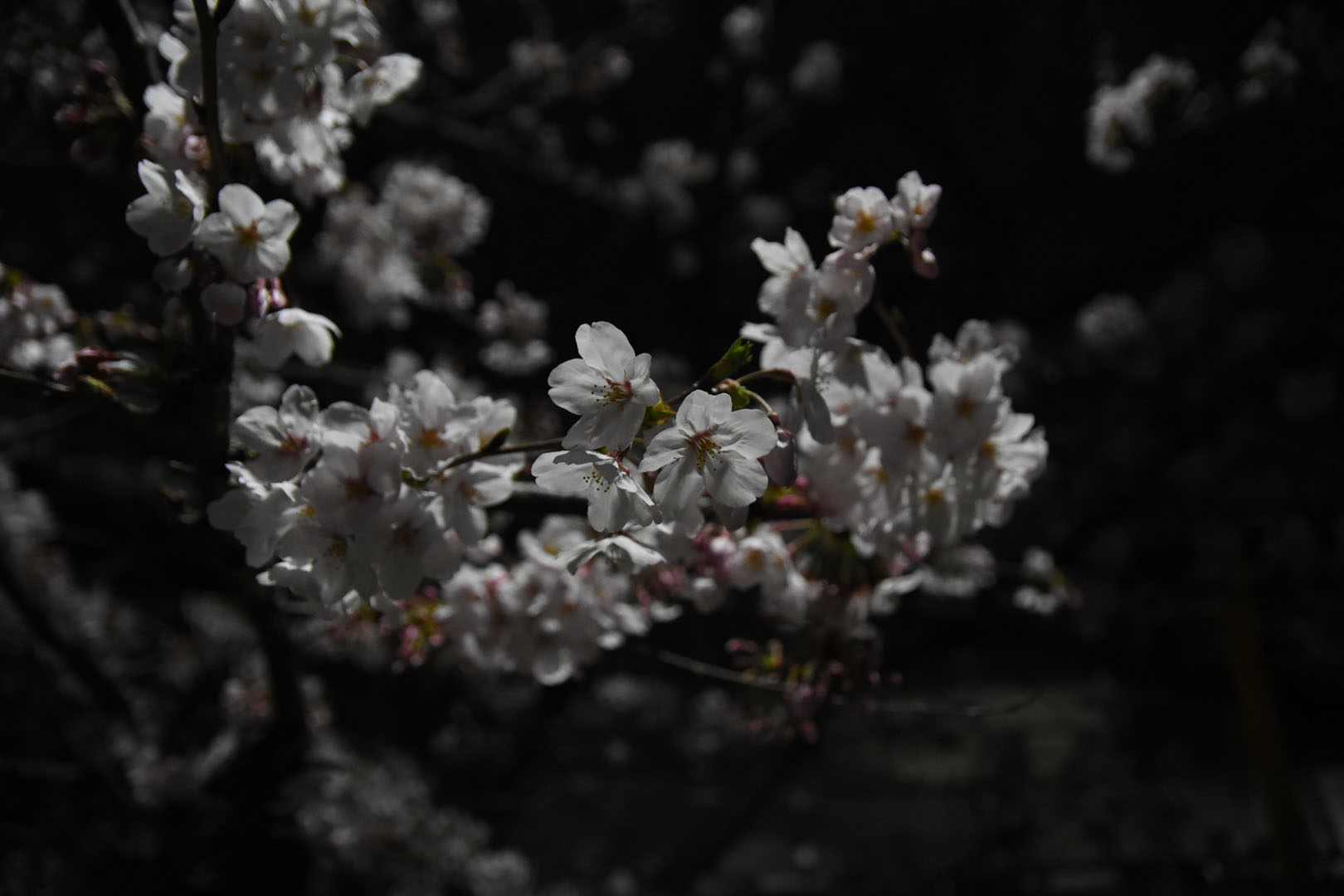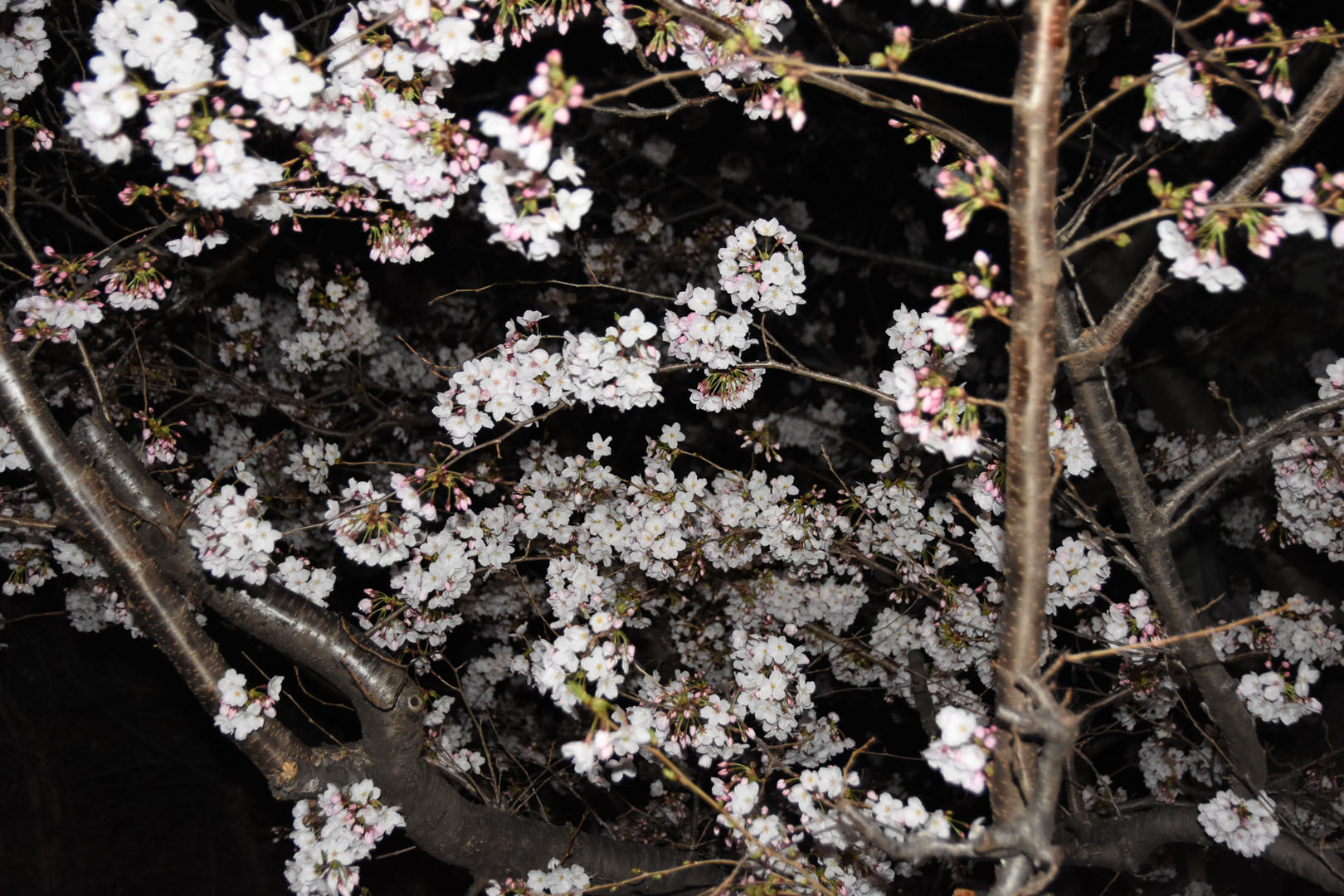 This time the Ikawas invited me out for yakitori in the neighborhood. It is not uncommon to eat internal organs as well here in Japan. Not only filet, but also heart, liver, and even stomach were served as part of our course menu. After 11 different sticks the meal ended with rice, a miso soup and a dessert.
Before parting we took a memorial photo together. From Kobe I am ready for the day trip to Himeji and Kyoto on Saturday.